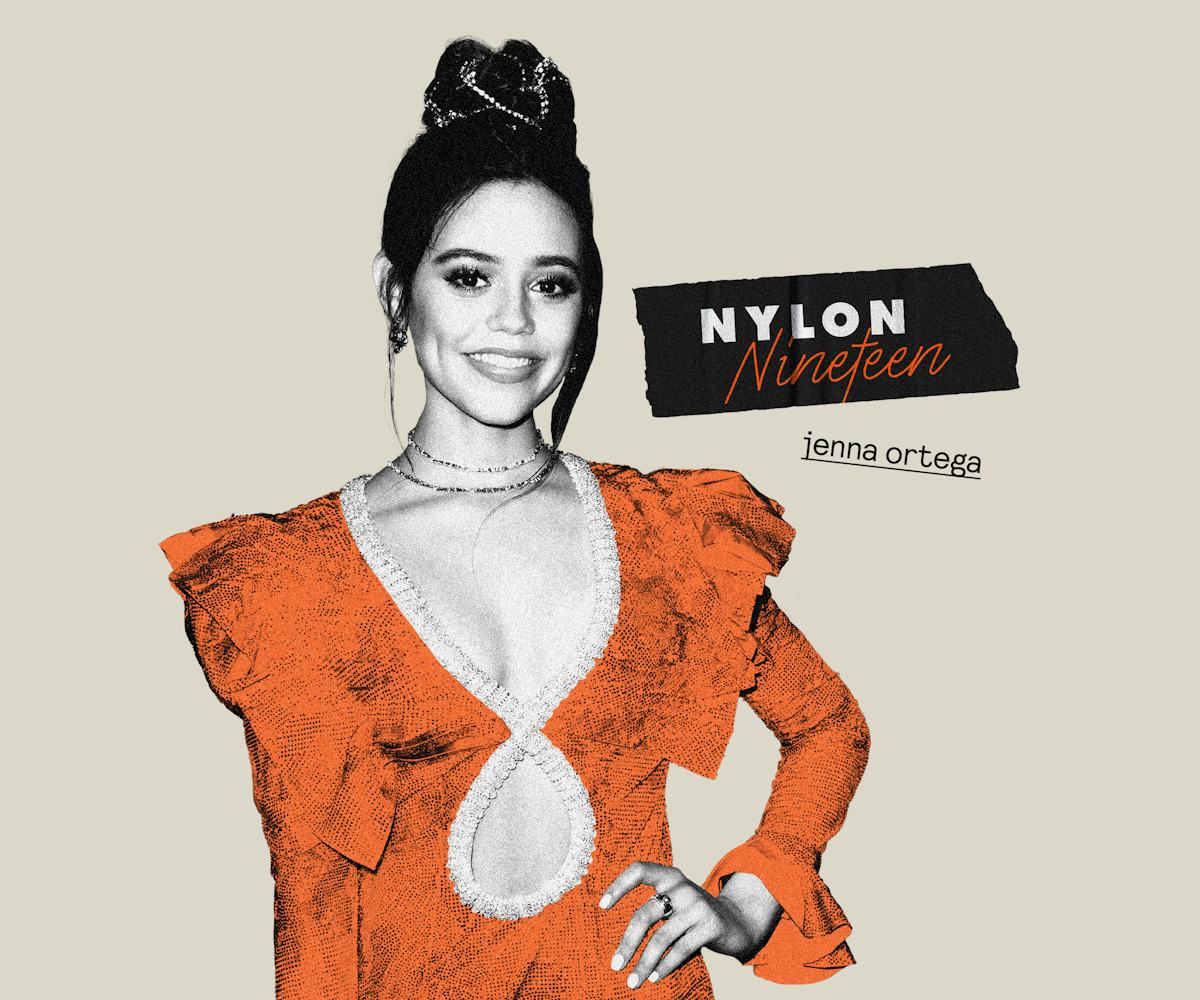 Jon Kopaloff/Getty Images
Jenna Ortega Lands Her First Fashion Campaign With American Eagle
To celebrate her new fashion gig, the rising star takes on the NYLON 19.
In between prepping for her lead role in the upcoming Netflix series Wednesday (directed by Tim Burton and a spinoff from The Addams Family franchise), the HBO Max debut of her award-winning indie film The Fallout, the 2022 release of Scream, and an anticipated A24 project called X, rising star Jenna Ortega managed to snag a big fashion deal, too.
On Wednesday, the You actress and former Disney kid stars in her first-ever fashion campaign for American Eagle, promoting the retail brand for back-to-school shopping alongside a few other famous faces, including Addison Rae, Outers Banks' Chase Stokes and Madison Bailey, and Caleb McLaughlin of Strangers Things.
"Honestly, it's been a lot of fun. The clothes are very soft and comfortable, so I felt more relaxed than I usually do at photoshoots," says Ortega on joining American Eagle and shooting the campaign. "It's also rare I get to work with people my age, so reconnecting with my old friend Caleb and meeting the others was pretty cool for me."
As one would expect from someone who's Gen Z, Ortega isn't a fan of skinny jeans — or pants, in general, she notes — so she leans towards comfort when it comes to wearing denim. "Right now I'm really loving the baggy Mom jean by AE," she says. "There's a lot of leg room and a loose waistband, which is really nice."
And while we're all enjoying swimwear, party dressing, and nostalgic trends this summer, Ortega is actually looking forward to more fall-friendly styles, like crewnecks and sweaters. "I just try to pay attention to what I feel my best in," she says when it comes to finding fashion inspiration. "As long as I feel good I think that's all that matters."
Below, Ortega takes on the NYLON 19, revealing her worst (first!) date, her dream music festival headliners, her favorite shoes, and more.