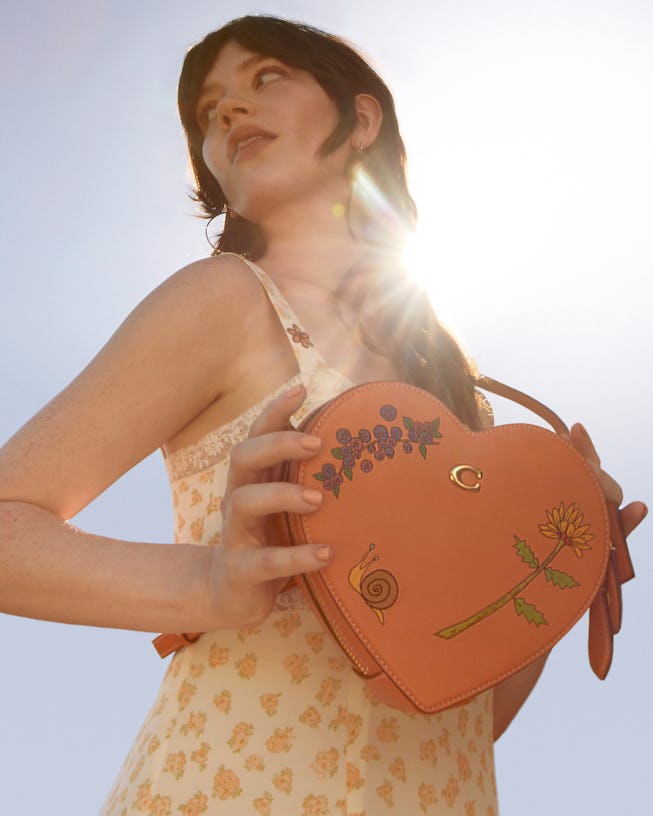 Matthew Yoscary
Kirsten Dunst Helped Illustrate Coach's Latest Collection
The actress teamed up with designer Jessica Herschko on Coach x Observed By Us.
Coach launched a new collection on Wednesday, Coach x Observed By Us, tapping actor Kirsten Dunst and Los Angeles-based illustrator and designer Jessica Herschko as the collaborators for the new drop. Including ready-to-wear, bags, footwear, and accessories, the collection captures capture the collaborators' appreciation for iconic American archetypes (like t-shirts and floral dresses), all reimagined with hand-made touches.
When creating the collection, Coach Creative Director Stuart Vevers took inspiration from pieces found in Dunst's closet and personal style. Whimsical drawings from the duo were then added as detailing, including colorful dinosaurs, spaceships, and mushrooms all placed on Coach's signature bags. There are even overalls, straw hats, and wool crop tops, all embellished with original illustrations by Herschko.
"We started Observed By Us to create clothing and other items with images that evoke a special, happy feeling and a sense of appreciation for both the natural and the man made," said Herschko. "It was very fun to collaborate with Coach because, much like us, they see a world of possibility in the small details and have the ability to execute that perfectly."
Those that can get their hands on Coach's new collection will be delightfully surprised to find that the pieces include "story patches" written in Herschko's handwriting that tell the stories of illustrations in the collection. On the Swinger Bag in Signature, a character's imaginative journey includes a sailboat, strawberries, and dinosaurs (a nod to Rexy, Coach's house mascot). The collection is available online now.