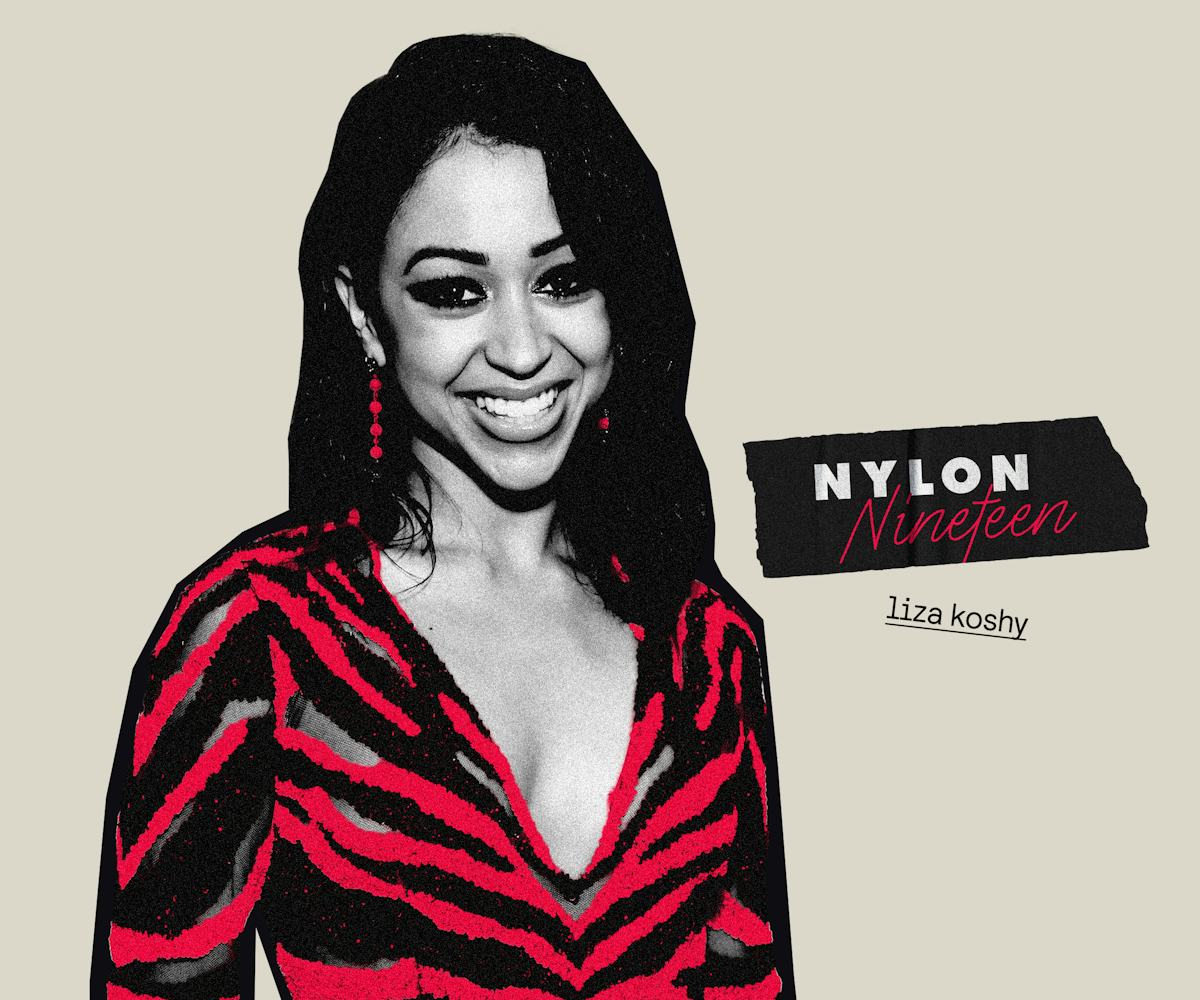 Photo: Emma McIntyre/Getty Images
Liza Koshy Wants You To DM Her
The YouTube star and actress takes the NYLON 19 to celebrate her new Fabletics collection.
Liza Koshy had one of those slow-mo, a-ha moments when she first discovered Fabletics. The activewear brand gifted her a pair of leggings, and after putting them on for one of her regular runs, the YouTube star and actress was instantly hooked.
"I realized there was a pocket on the side and it was deep and I'm a runner myself and I do it every day, so I'm always carrying my phone with me," Koshy tells NYLON. "Putting on these freaking Fabletics leggings was such a relief to me and my lifestyle. And it's also been a dream of mine to create clothing and my very own line, so Fabletics is making dreams come true in 2020."
On Jan. 1, Koshy released her first-ever activewear collection with Fabletics, featuring streetwear-inspired athletic apparel with a focus on performance and comfort in inclusive sizing. (Pieces are available in sizes XXS to 4X.) One of her favorite pieces is a convertible jacket, called Jean after Koshy's mother, that can unzip for a shorter length.
"They let me design down to the very last detail of what colors the zipper will be, or the colors of the buttons, so I just went in and they were happy to go in with me," Koshy. "I felt like Rihanna with Savage X Fenty. It was very cool."
To celebrate her new Fabletics collection, Koshy takes on the NYLON Nineteen, below, talking first concerts, weird (but refined!) snacks, and an open invite for everyone to send her a DM.