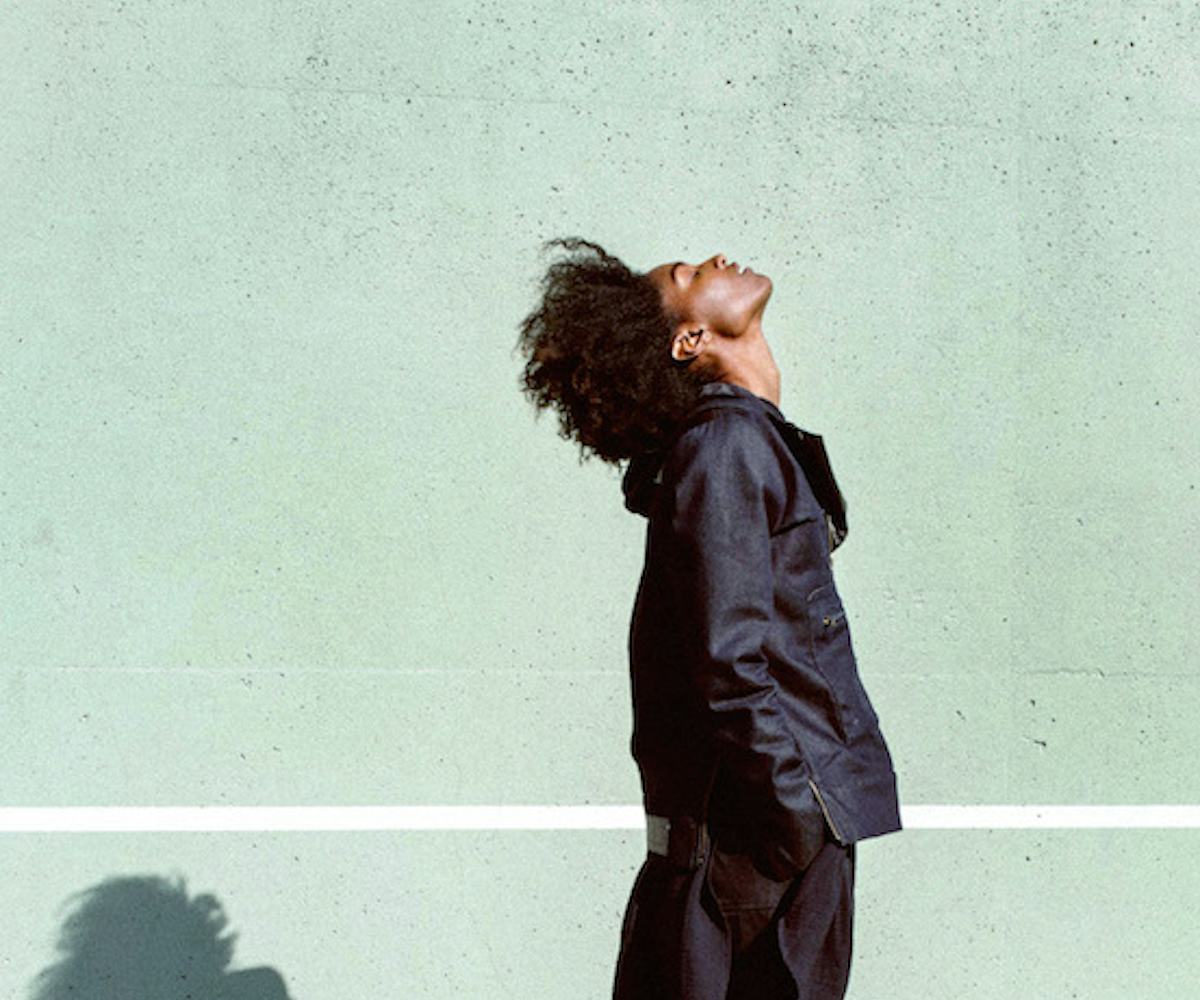 Photos via Reebok
Ari Fitz X Reebok Classic Is Making Our Tomboy Dreams Come True
Today in fashion things to get really excited about, Reebok Classics has launched a collaboration with fashion blogger Ari Fitz of TOMBOYISH. Fitz tells us, "[This campaign is meant to] highlight and promote androgynous and tomboy style." It's a pretty big deal for such a well-known, huge brand to promote a line that is directly trying to engage with their gender non-nonconforming audience, which is exactly why Fitz is into it. 
"As a girl who wears menswear every single day and gets called 'sir' on a regular basis, I'm not your typical fashion blogger or vlogger by any means. 'Tomboys' make a bold decision to be ourselves every time we get dressed in the morning or post something online," she says. And while pop culture has come a long way in recent years by increasing representation of gender-noncomforming people, fashion has not quite caught up.
"Personally, I think it's a huge move for them. I've always loved how Reebok stood behind and showcased strong women. Somehow, we came to believe beauty immediately translated to the hyper-feminine, and frankly, that's not always the case. My fashion films reflect that, Reebok reflects that, and that's why I knew working together was right."
According to Fitz, the campaign will be running until the end of 2015. She says she'll be "releasing original content showcasing how I integrate the brand into my ambiguous AF street style."
Click through to see the campaign images, and don't miss Fitz's Twitter chat about androgynous fashion and confidence in November.