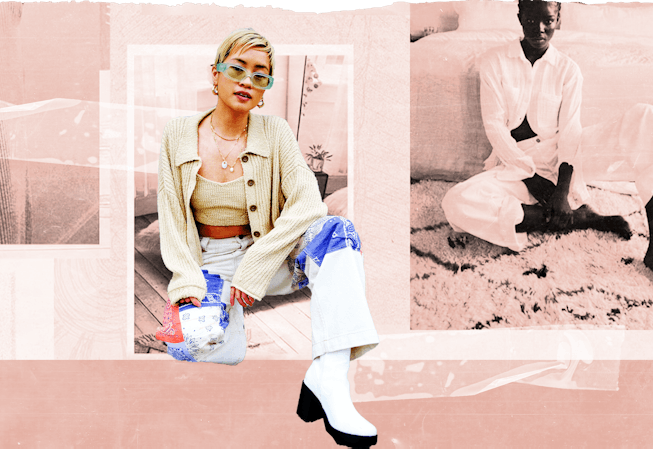 Renew Your Spring Vibe With 12 Artist-Approved Styles From Urban Outfitters
Some of our favorite apparel and home selects from Generation: Renewed.
This spring, it feels like we're waking up from a sort of hibernation and feeling our way through the world again. It definitely calls for an intentional style shift, but in lieu of a full-on overhaul, I'm considering how to refresh and renew my look instead. (For example, I haven't had a haircut in months, but certain cross-generational conversations about hair — you know the ones — have inspired me to undergo a mini hair transformation by adopting a middle part.) So now I'm leaning into this soft '70s-inspired mood and choosing new staple pieces to integrate into my daily life as a result.
It turns out, Urban Outfitters got this style memo, too. The new spring collection, Generation: Renewed, is all about reconnecting with and deepening your sense of style. They've partnered with style-setters from across the country, like Jess Tran, a brand strategist and vintage and sustainability advocate in Brooklyn, and Tamia Johnson, an LA-based model and creative, to show how to integrate new pieces into your existing vibe. Like Tran, you can try out a matching cardigan and bra top instead of just the cardigan, or trade out some restrictive jeans for a baggier pair. Or maybe, you swap out a well-worn blanket for a new woven throw to make your space feel a little more you for daily meditation or video therapy sessions. No matter what kind of refresh you're looking for, check out our favorite apparel and home selects from Generation: Renewed to feel your best in the season ahead.