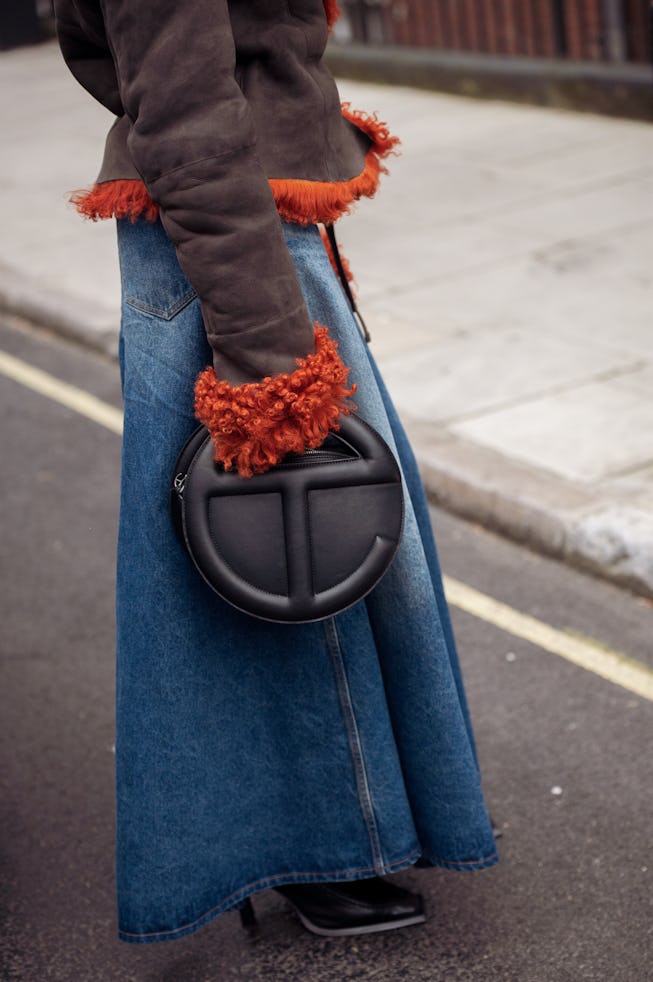 Raimonda Kulikauskiene/Getty Images Entertainment/Getty Images
Telfar Is Debuting A Dynamic Pricing Model
Yes, that means you'll decide how much you want to pay.
Telfar Clemens has cemented himself as the designer behind one of the biggest "It" bags of the decade (hello "Bushwick Birkin"). With a focus on keeping his products affordable and accessible, he's already proven himself ready, willing, and able to shake up the luxury handbag market. Now, he's coming for fashion's pricing model. Telfar announced on Tuesday that the next drop from his eponymous fashion label will come with a dynamic pricing tool; next week, his first collection without a fixed price will go live on the brand's website.
Clemens told Fast Company that the soon-to-launch pricing model is just an extension of his goals for Telfar to be an anti-luxury brand. He also said that he came up with the idea with Babak Radboy, his creative director, about a year ago after coming to the conclusion that "pricing clothes was somewhat arbitrary." "Many brands use price as a barrier to entry," Clemens told Fast Company. "I never wanted that for my brand."
The dynamic pricing system will run as an experiment on all new clothing drops through April 24, informing the pricing for future collections. Acting as a way to both collect data and expose the inner workings of the industry's traditional pricing model, the brand is calling it a "sale in reverse." On the Telfar website, they've already broken down how it will work, starting with the collection first dropping at the WHOLESALE price (more than 50 percent off of retail). The price will then go up every second until it reaches full price, with whatever price it "sells out" at becoming the price forever. "You decide the price: the more you want it — the lower the price," it says.
People online are already calling the move genius. "Telfar reversing the pricing of supply and demand will only increase its commercial success — not many brands can financially afford to do this, but as it can, and it's the first to do so, genius," wrote fashion writer Alexandra Hildreth. With the brand announcing that the first Telfar "live price" sale will start on March 27 at 12 p.m. ET on their Instagram, the brand has started a conversation about pricing that its customers seem more than willing to take part in.