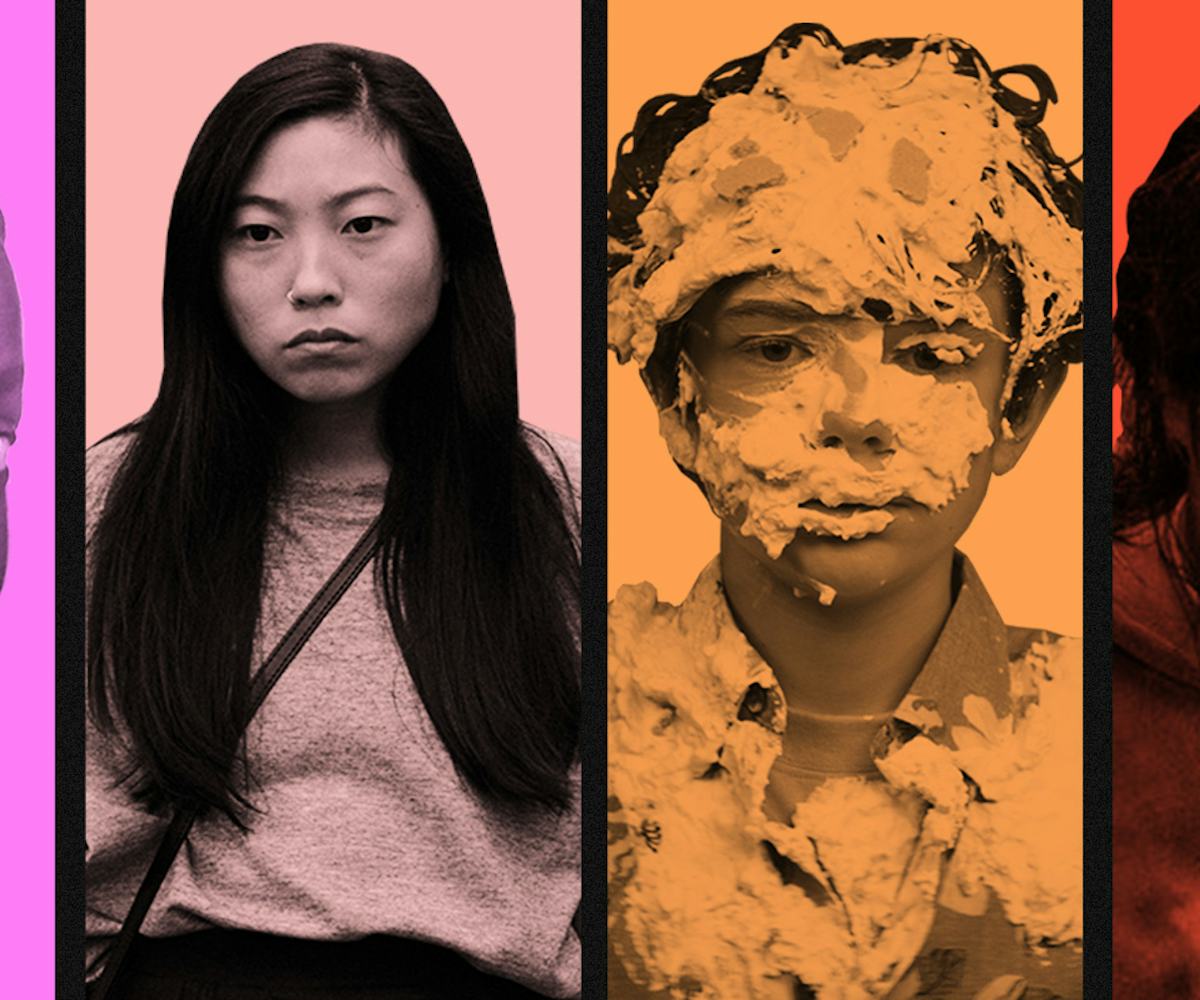 Photos Courtesy of Netflix, A24, Array Films
5 Can't Miss Women-Directed Films The Oscars Snubbed
The best way to support them is to watch them
There were mixed reactions and heavy emotions as the 2020 Oscar nominees were announced. The list for these prestigious awards are yet again heavily dominated by the names of white men, even in the Best Director category, where many cinephiles were crossing their fingers in hopes to see someone like Greta Gerwig (Little Women) listed among her male counterparts. In the history of the Academy Awards, Kathryn Bigelow's iconic win for her direction of The Hurt Locker at the 2010 ceremony remains the only time a woman has gone home with this special honor. While internet (and IRL) trolls are sticking to the false argument that women just haven't put in the work required to win an Oscar, it's clear there's something else at play.
2019 was a record-breaking year for projects directed by women, with 10.6% of the highest-grossing films having a female filmmaker attached. While that number sounds and is small, it's still doubled since 2018, meaning the opportunities for underrepresented filmmakers are growing. Awards shows and institutional approval aside, the best way to help create the space for and support movies directed by women is to watch what new and blossoming female filmmakers are putting out into the world. Here are five films from 2019 that were completely overlooked by the Academy, but are readily available for your attention:
Atlantics by Mati Diop
Mati Diop became the first Black woman to compete at the Cannes Film Festival for the top award when she debuted her feature film, Atlantics, a creative tale of forbidden love. The story focuses on the emotional riptide within Ada (Mame Bineta Sane), a local girl from Dakar, Senegal, who is caught in the undercurrent of what her heart wants and what her culture demands. Will her lover, Souleiman (Ibrahima Traoré), return from his dangerous journey on the waves of the neighboring Atlantic Ocean? The various shades of blues and greens complement the many long takes of the tide as it steadily swells, teasing Ada as she holds onto hope. As if the imagery Diop uses isn't enough to tell this complicated story, throw in some supernatural elements and an incredible score by Fatima Al Qadiri and Atlantics is sure to capture your heart.
The Farewell by Lulu Wang
Lulu Wang's dramedy The Farewell is a touching narrative about the universal theme of complicated family. What makes The Farewell special is how personal it feels, like a peek inside Wang's visual diary with her every emotion poured out on screen. Billi (Awkwafina), a Chinese-American woman living in New York City, struggles to understand her family's decision to not tell her grandmother (Zhao Shuzhen), who she lovingly calls Nai Nai, about her cancer diagnosis. The plan is to join together in China for a wedding, an excuse to have a final visit with Nai Nai. As Billi spends more time with Nai Nai, she becomes more conflicted with not telling her aging grandmother about her own fate. Nai Nai might be the most adorable character to ever appear on screen. She is caring, warm, and unafraid of anything, including judgmental stares as she does her exercises on the streets. Notably, Awkwafina became the first Asian-American actress to take home a Golden Globe for Best Actress in a Motion Picture (Comedy or Musical) for this role.
Tigers Are Not Afraid by Issa López
Tigers Are Not Afraid is a modern-day fairytale by Mexican filmmaker Issa López that's closer to the dark versions originally told centuries ago than any of the Disney classics seen nowadays. Faced with the disappearance of her mother, Estrella (Paola Lara) is left to fend for herself when she encounters a group of shabby boys about her age who take her in. The children learn to become crafty and resilient in order to survive the vicious claws of the cartel, revealing their ability to conquer hurdles that even adults would hate to bear. While trying to escape the men that hunt them, Estrella is aware of a sinister spirit that haunts the town. The influence of Guillermo del Toro's Pan's Labyrinth is obvious as the complex mystical yet dangerous world is revealed to the young Estrella, but López's creative mind is what makes Tigers a truly unique viewing experience.
The Body Remembers When the World Broke Open by Elle-Maija Tailfeathers & Kathleen Hepburn
The Body Remembers When the World Broke Open is a poetic dance of chance encounter by Kathleen Hepburn and Elle-Maija Tailfeathers. When two First Nations women, Áila (Tailfeathers) and Rosie (Violet Nelson), serendipitously bump into each other on a busy city street, their lives are completely changed, at least for that afternoon. The realism that exists as the two strangers interact is accompanied by the concept of the 'single-shot' by cinematographer Norm Li, who shot on 16mm film. The suspense lies in the questions about the future: will these two become friends? Or will they continue on their lives as if this day never occurred? The Body Remembers is a carefully curated commentary on loneliness, hopelessness, and belonging as it points out how important a single encounter can be while, also accomplishing the best use of a Joni Mitchell song ever in cinematic history.
Honey Boy by Alma Har'el
Shia LaBeouf's roman à clef about his difficult childhood needed Alma Har'el's touch to give hope to a complex story. Honey Boy follows a stand-in for LaBeouf, Otis (Noah Jupe, Lucas Hedges), as a movie actor with an alcohol problem who's forced to go back into his memory to search for the reason he drinks. This bleak walk down memory lane brings him face to face with his abusive father, James, played by LaBeouf himself. This uncommon practice of vulnerability and openness makes Honey Boy different from other 2019 releases, as the retelling of real-life trauma gives audience members an opportunity to use a movie to inspire their own introspection. Har'el is like our guide, our wholesome cheerleader, and a reminder that we are not alone on the healing path from our past traumas.