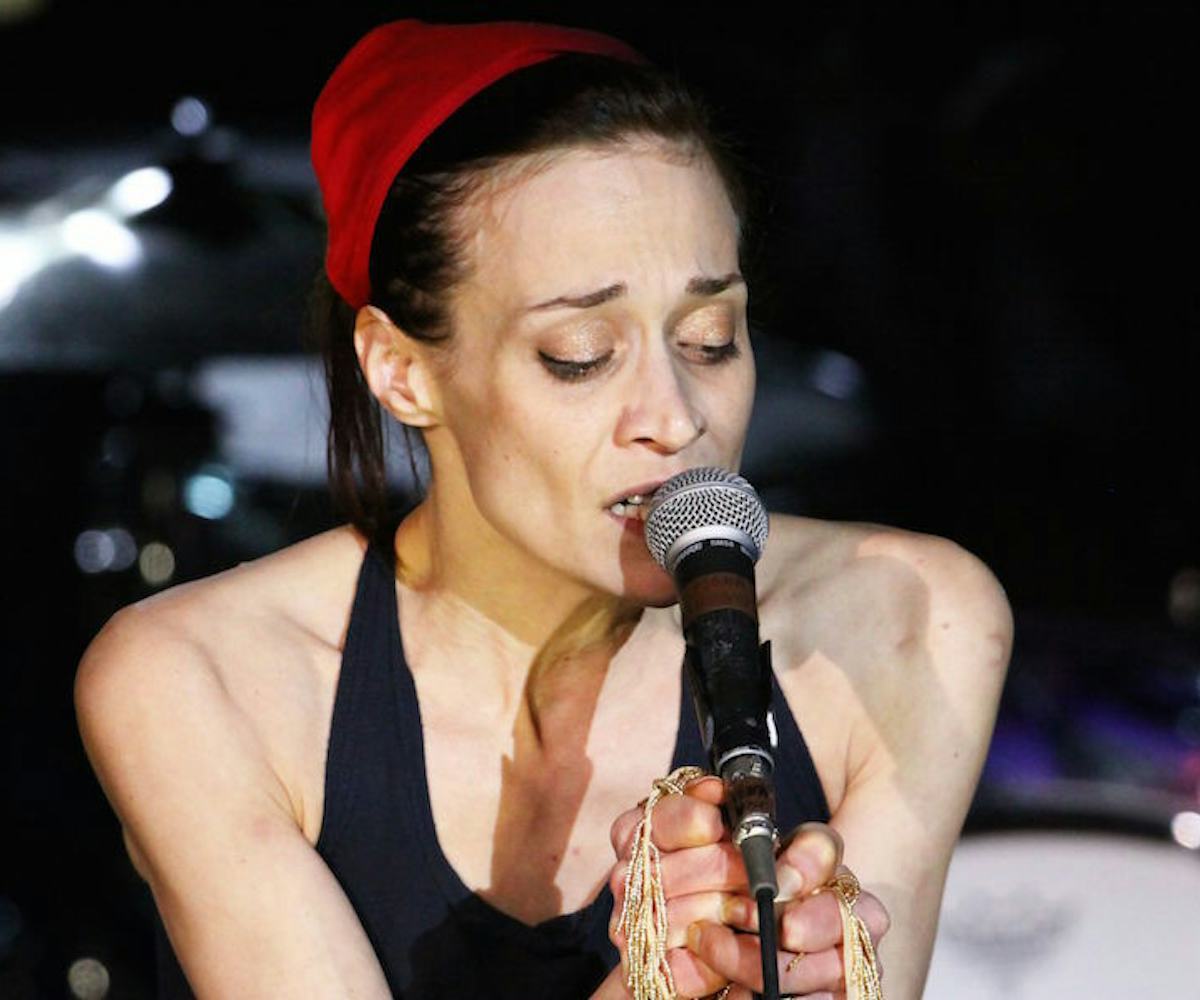 Photo by Robb Cohen/Invision/AP/Shutterstock
Fiona Apple Is Helping Refugees By Donating Her "Criminal" Royalties
Fiona Apple is putting two years of royalties from one of her most popular songs towards a super important cause. The singer-songwriter announced via Tumblr that in order to assist in the current refugee crisis, she will be donating all 2019 and 2020 earnings from "Criminal" to WhileTheyWait.org, which assists refugee families through the court process.
Forget anything you'd already been streaming; for this reason alone, I'm declaring "Criminal" the song of the summer. The 1996 Tidal single remains Apple's most popular to date; it's her most-streamed song on Spotify, and peaked at No. 21 on the Billboard Hot 100 back when it was originally released.
"Something I love about being a songwriter is that I get paid for usage of a song I wrote years ago whenever a TV show or movie asks to use it," Apple wrote on her blog. Given that "Criminal" is her "most requested song," it's the easiest to go to in times of need for a surefire source of funds to assist anyone—friends, family, and even strangers. She continues, "After months and months of reading the news about how my country is treating refugees, I've become gutted with frustration trying to figure out the best way to help. Of course you can donate money for the bare necessities, toothbrushes, blankets, tents, Pedialyte, etc.," but the best source she found is WhileTheyWait.
She continued,
What they need is representation and guidance because these people are being prosecuted as criminals just for asking for asylum. When they are separated from their children they need help navigating the system. They need to be bailed out of prison. They need money to pay for the ankle bracelets they are forced to rent and wear while awaiting arraignment, for crying out loud.
WhileTheyWait helps families through the entire process so they don't have to stand in court alone, so that they are not, in the end, treated like criminals.
Apple suggests that other songwriters "donate just ONE TIME, the money they get for the usage of one of their songs to this organization or one of their choosing," adding that she "could write a song about this and maybe I will," but for now this will provide real help. Head over to WhileTheyWait to find out what you can do to help right now.