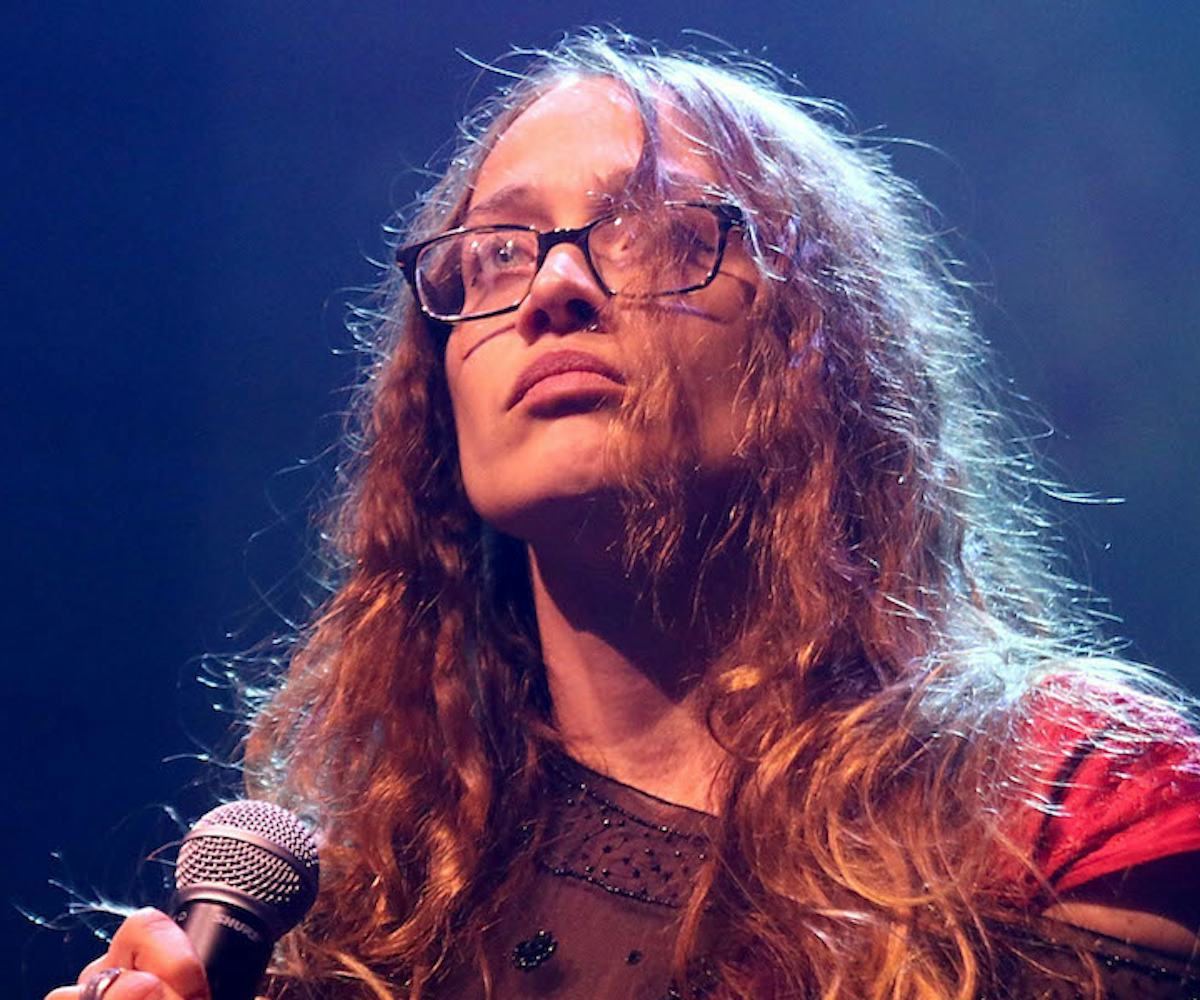 Photo via Getty
Fiona Apple Says Her New Album is Done
And it may have something to do with 'Born Yesterday'
Back in January, during a conversation with Vulture about her (very positive) reactions to J.Lo's "Criminal" striptease from Hustlers, Fiona Apple also mentioned that new music was imminent. "It'll be done soon. It's just I have to do artwork and stuff, and I've been dragging my feet a little bit," the notoriously reclusive singer-songwriter revealed. "Sometime in a few months, I guess," she offered, also admitting that she knew "what the title is, but I'm not gonna say right now." Well, a few months proved right after all because, on Sunday, Apple uploaded a video to her Fiona Apple Rocks YouTube page announcing that her forthcoming album is officially done.
In the video, Apple sits in front of a TV while Born Yesterday, the critically-acclaimed 1950 black-and-white film about a millionaire who hires a journalist to teach his soon-to-be wife proper etiquette, plays in the background. All the while, Apple uses American Sign Language to spell out, "My record is done." An inclusive queen!
Whether or not Born Yesterday (or American Sign Language) will have anything to do with the themes explored on Apple's upcoming album is yet to be determined, but some signs suggest that this could be a possibility. Crucially, Apple decides to record her video during one of Born Yesterday's most critical scenes, when lead Billie Dawn (Judy Holliday, who won an Oscar for her role) finally tells her millionaire boyfriend that she's done playing his sick games and has already made plans to leave him. It's a triumphant moment for this woman who has spent the majority of the movie up until then agreeing to be groomed into a woman befitting for a man who claims to love her. Moreover, it's a moment Apple — who has spent much of her career fighting for independence and fighting against the industry standard of "proper etiquette" and "agreeability" — could easily relate to. Either way, we will hopefully find out soon as Apple ties up any last strings in preparation for the album's impending release.
I was born ready.
Watch Fiona Apple's announcement video below.