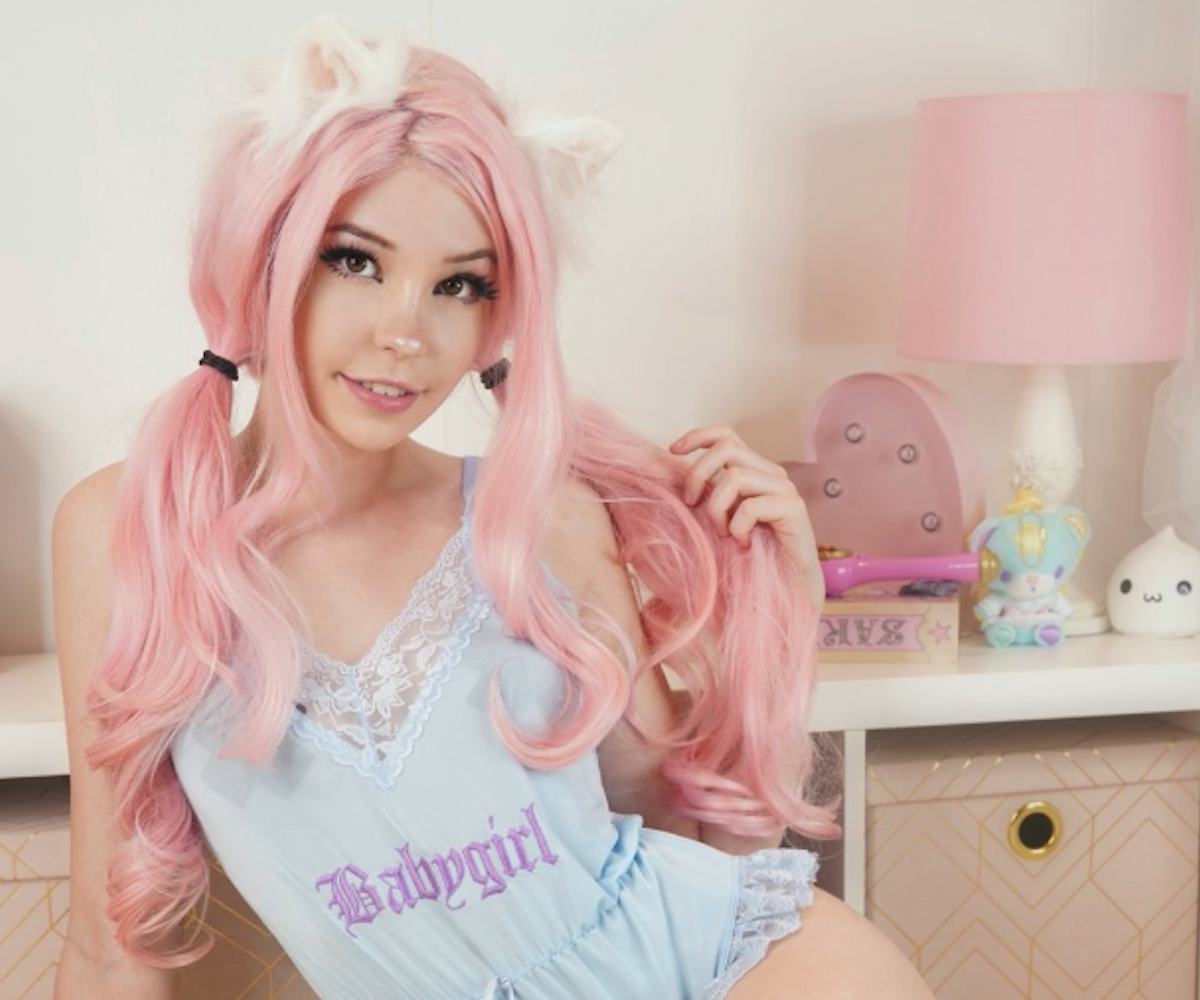 Photo via @BunnyDelphine Twitter
The Girl Selling "Gamer Girl Bath Water" Had Her Instagram Shut Down
Belle Delphine, better known as the influencer who sold "gamer girl bath water" to a probably really creepy group of people, just had her Instagram shut down. RIP.
Delphine's content went pretty viral after she started selling her own bath water for about $30 a container for "all you thirsty gamer boys," which, if you can believe it, promptly sold out. Her Instagram, which had over 4.5 million followers at the time of its takedown, was reported for "nudity or pornography" by multiple people, according to The Atlantic's Taylor Lorenz.
To be fair, this is the kind of thing that she was posting on her Instagram before it was shut down, so, personally, I'm not mourning the loss.
It doesn't seem like Delphine's account was taken down strictly because of the "gamer girl bath water," but the new attention she got after that may have resulted in the mass reporting. Luckily for her, she still has thousands of Patreon subscribers and, apparently, charges up to $2,500 a month for access to her "lewd" Snapchat content. Now, her Instagram fans will just have to pay a little bit to watch her... eat raw eggs.