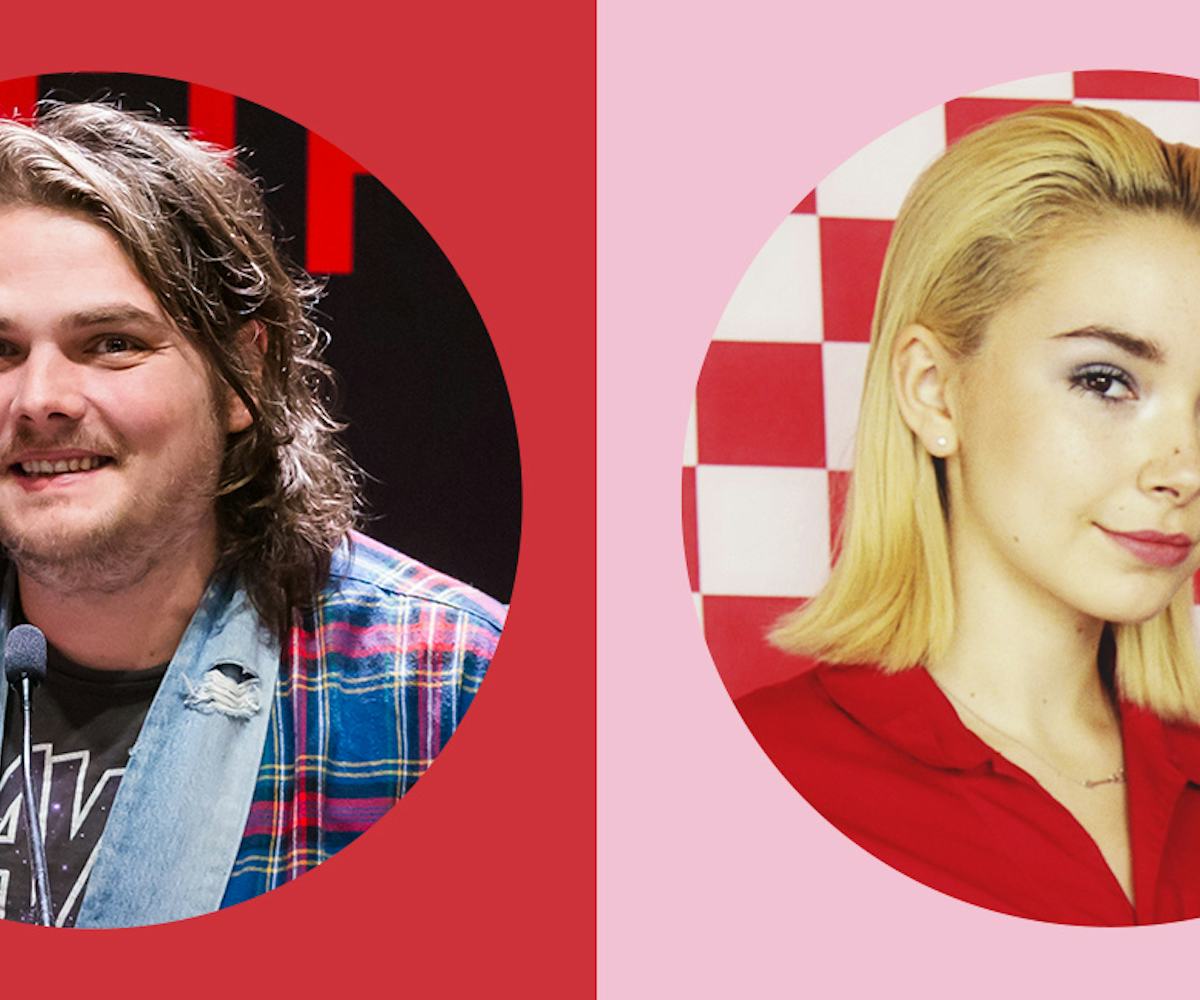 Photos by Alexandre Schneider/Getty Images & Claire Marie Vogel
Gerard Way's Holiday Song With Lydia Night Is About A Girl In Love With A Reindeer
Gerard Way, emo icon and former frontman of My Chemical Romance, is here to up the angst this holiday season with new single "Dasher," tapping The Regrettes' vocalist Lydia Night to join him on the track.
Alternative Press reports that the instrumentalists on "Dasher" were comprised of guitarist Ian Fowles, bassist Matt Gorney, and drummer Jarrod Alexander of Way's band The Hormones.
The song isn't so much a cheery celebration of the holidays, but a love song with a reindeer as the object of affection. "'Dasher' is about a girl who falls in love with a reindeer," Way says, according to AP. "The reindeer thinks she's pretty great too. They have adventures, they talk about life. The song is also about the magic sometimes hidden in the mundane."
Night doesn't contribute her grrrl punk-esque vocals to the track, but instead provides a spoken-word verse, "I really can't tell if I'm dreaming or breathing." Same.
Listen to "Dasher," below.