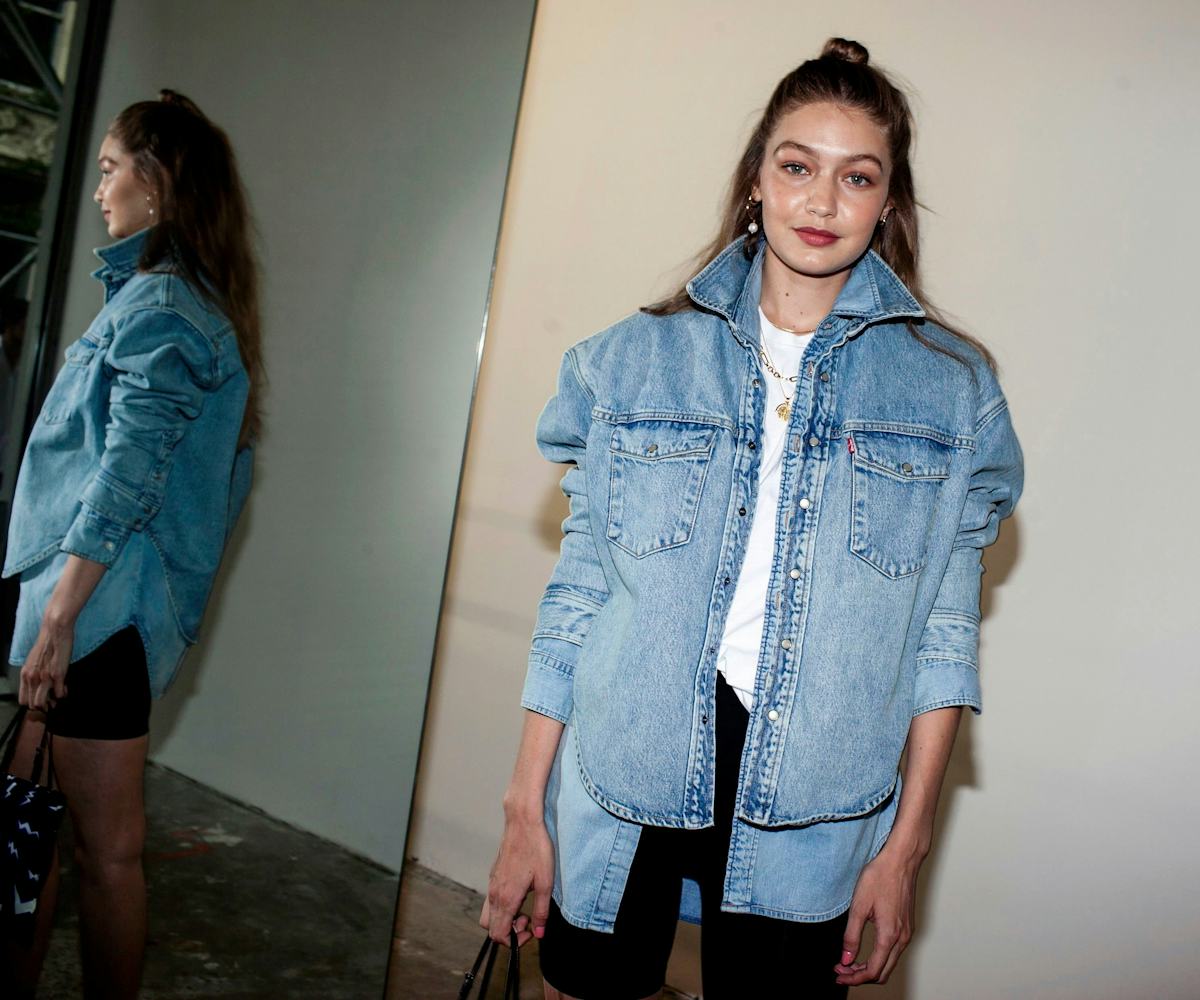 Photo via Lexie Moreland/WWD/Shutterstock
Gigi Hadid Wore Socks With Birkenstocks So It's A "Trend" Now
Finally, I've been waiting for this!
Gigi Hadid wore my favorite lazy fashion look—Birkenstocks with socks—to a real fashion event, which means that it's a certified trend now. Finally, I can leave my house hungover in my socks and sandals and not care about the people judging my look.
Hadid showed up at the unveiling of Levi's collaboration with Wardrobe.NYC on Thursday wearing what I typically do when I'm going to grab a bacon, egg, and cheese sandwich from the nearest bodega: a denim jacket, a white T-shirt, and biker shorts paired with, yes, the glorious Birkenstocks-and-socks combo. Though, it should be noted, her shoes were not any regular old pair but from the Birkenstock collaboration with Valentino.
As bitter as I am about Birkenstocks' move from "frumpy" lesbian footwear to pretty much everyone's lazy shoe of choice, I can't help but love how well Hadid is working it. Plus, Hadid showing that it can actually be cool to wear them with socks is exactly what I didn't know I needed to justify my fashion choices. Just please don't go around calling this the "comeback of the Birkenstocks" like y'all did when she wore Dr. Martens, because they never went anywhere to begin with.
I'll be now wearing something similar to everything I'm invited to for the rest of the summer, thank you very much.