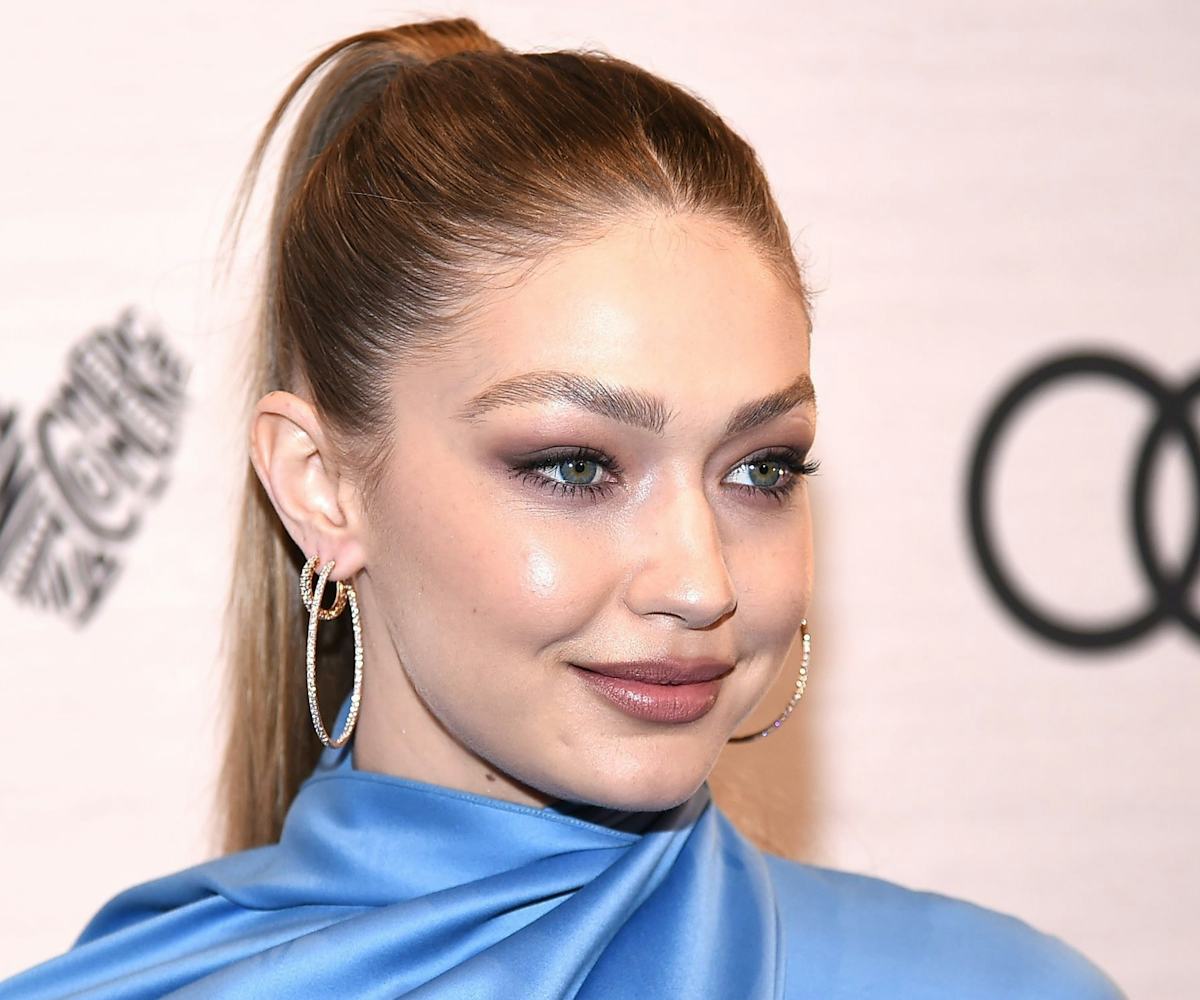 Photo by Theo Wargo/Getty Images
Gigi Hadid Is Singlehandedly Resurrecting The Canadian Tuxedo
Gigi Hadid held a party for her 24th birthday Monday night, and apparently there was an all-denim dress code. As much as Britney Spears and Justin Timberlake tried back in 2001, it might just be Hadid who brings the Canadian tuxedo back to life.
Among the guests, Hadid's sister, Bella, made sure to adhere to the dress code, rocking a dark denim pant and corset set with a denim jacket over it. Ashley Graham, Hailee Steinfeld, Helena Christensen, Olivia Culpo and both of Hadid's parents also showed up in all blue, some with a hint of black. And, while Marc Jacobs didn't wear denim, his main accessory, his husband, was decked out in the fabric, so we'll let him slide.
The most notable dissenter of the dress code was Taylor Swift, who showed up to the party without even a denim jacket, instead opting for a peacoat over her floral sundress. We'd be more upset about it if her outfit wasn't a whole look. Hadid's brother, Anwar, also opted for wearing two pajama shirts instead of anything denim.
Unfortunately (or fortunately), for everyone involved, there wasn't a denim panty in sight. Maybe next year? Check out the photos from the night, here.