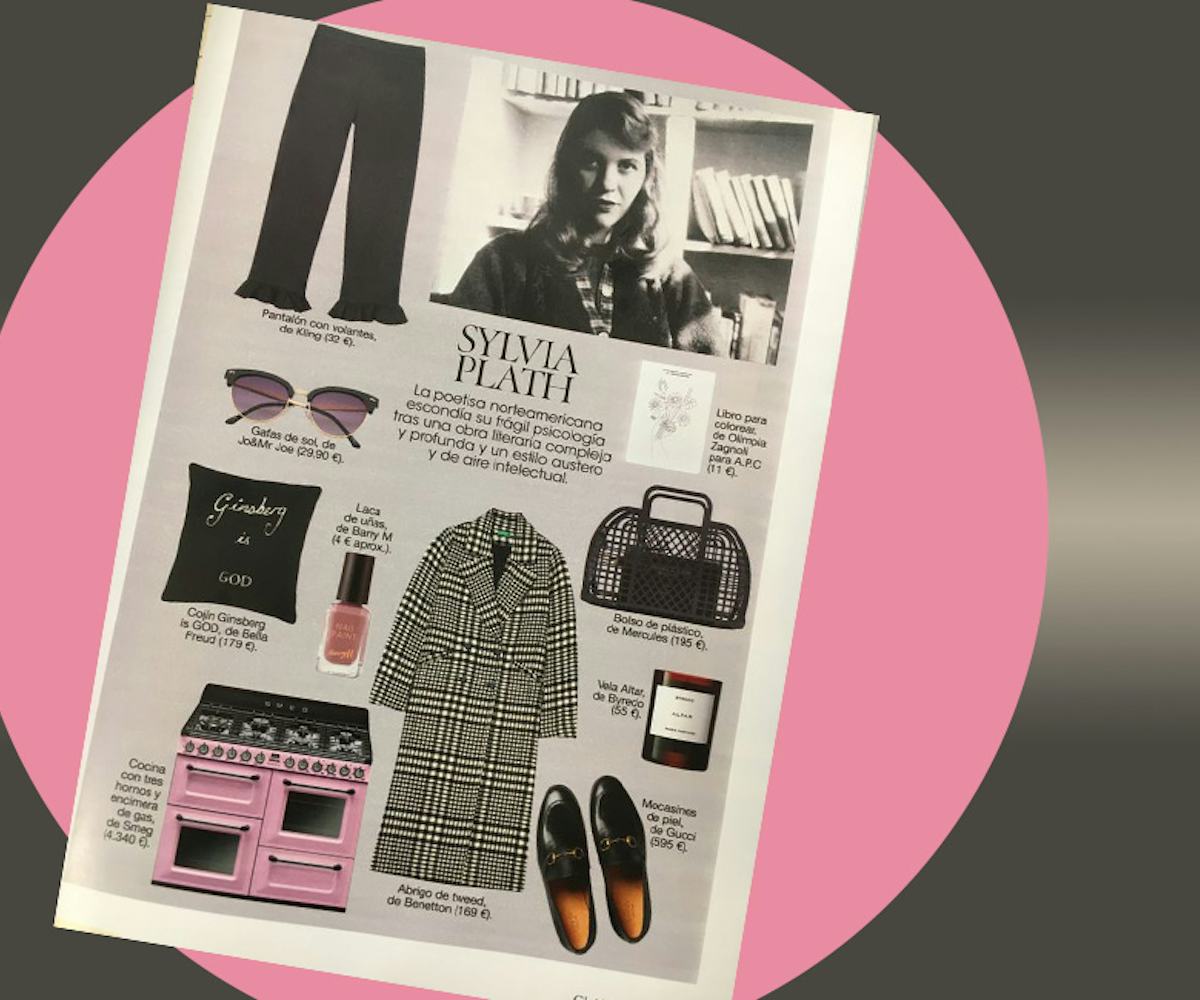 Photo via Twitter
A Magazine Included A Gas Stove In Sylvia Plath-Inspired Fashion Spread
The internet has uncovered a 2017 Glamour España fashion market guide inspired by the style of poet and author of The Bell Jar Sylvia Plath that seems to trivialize her death. Amongst the various clothing items, the magazine included a gas oven... after, in 1963, Plath ended her own life by putting her head inside a gas oven. As if the oven's inclusion wasn't bad enough, the bubblegum-pink color choice takes it even further: Anyone who has ever read Plath's work would know that she was fiercely opposed to the stereotypes expected of women at the time.
According to Spanish language publication El Diario, the editorial was published in the magazine's November 2017 issue, but, after doing quite a bit of searching online, it seems that this is the first time any mass attention has been drawn to the offensive page. A tweet by @amandafortini quoting a photo of the spread has rapidly gained attention on Twitter since posting on the morning of January 8.
El Diario explained that the Plath-themed spread was part of a larger series, titled "And If You Were...," which created style inspiration guides for a handful of famous women including Lady Di, Virginia Woolf, and Angela Davis.
This is not the first time Plath's death have been trivialized in publishing. In the response to Glamour España's spread, @jennasauers reminded Twitter of Vice's photo editorial of famous women's suicides, including a reenacting of Plath's death, with a model posed gazing into an oven.