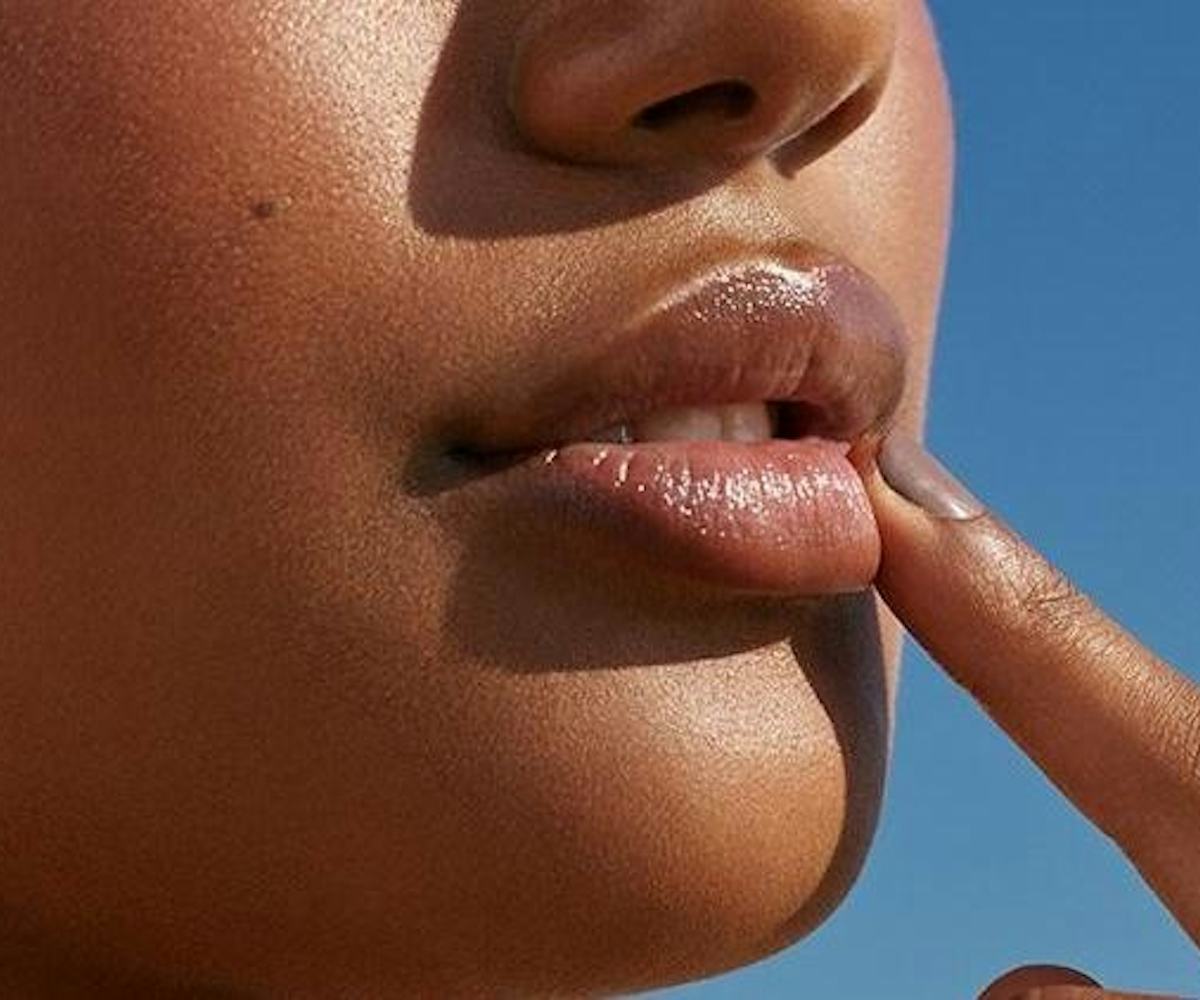 Image courtesy of Glossier
A Definitive Ranking Of Glossier Balm Dotcom Flavors
Following the launch of the newest flavor, we rank the cult-favorite lip balms from best to worst
Glossier Balm Dotcom has become something of a cult-ish beauty product (we wouldn't be surprised if there were support groups for those who have run out and are waiting for a restock), the Pantone-adjacent packaging and effective formula becoming a permanent fixture on the vanity of the aesthetic-conscious set. A lip balm but also a "do-everything skin salve," it's a calling card for Glossier fans. Many own them all—it's like collecting baseball cards—but it's hard not to choose a favorite. Some flavors are better than others, and while they all work, all Balm Dotcom's are not created equal.
Earlier today, the brand announced the newest addition, Berry, to the Balm Dotcom family on its Instagram, which (naturally) prompted me to rank of all the flavors currently in existence. See the list (organized from best to worst) ahead—feel free to @ me if you disagree.
Mango
Of all the Glossier mailers I've experienced in my beauty editor career, I think this might've been my favorite. Mangoes and Glossier-branded net shopper aside, what lay inside was a sweet-smelling balm that had a slight coral tint and quickly became both a lip balm and thing I idly smelled throughout the day. It's hydrating, feels good on the lips, and looks good in a photo (the color combination is literally unmatched). Need I say more?
Original
Call me a purist, I don't care. Nothing beats a fragrance-free, untinted lip balm that does what it's supposed to. Full stop.
Birthday Cake
Inspired by Milk Bar's famous cake, Birthday Cake is a fan-favorite flavor that is quite honestly irresistible. It lands third on my list for the subtle shimmer (I hate a gloss-imposter), but the scent is so good that it's neck and neck with the OG flavor.
Berry
The newest offering, Berry has a sheer berry tint which works for my brown-hued lips. It (obviously) smells good, and the packaging gives me flashbacks to Rudy from Fat Albert, so there's that.
Coconut
Glossier describes this scent as "beachy," and I'd say that's an accurate description. It's there without being overpowering and has the benefits of a nice-smelling balm without the complications of a tint. It's good, but not my favorite, hence the number five position on this very official list.
Cherry
Red is my shade (it's just a splash, don't get excited), and cherries are in—the two together are Balm Dotcom magic.
Mint
The slightly cooling balm is almost soothing, and it has an inoffensive mint scent. It's not something that makes me jump for joy, but I'm not mad at it either.
Rose
Well, there has to be a least favorite, and unfortunately, that falls to Rose. There's not much to say except that I like the color combination of this packaging—pink-and-green does something to me—but, aside from that, you can keep it.
Want to decide the best flavors for yourself? Collect them all at Glossier.com for $75. Or you could, you know, save your coins and buy Aquaphor instead.