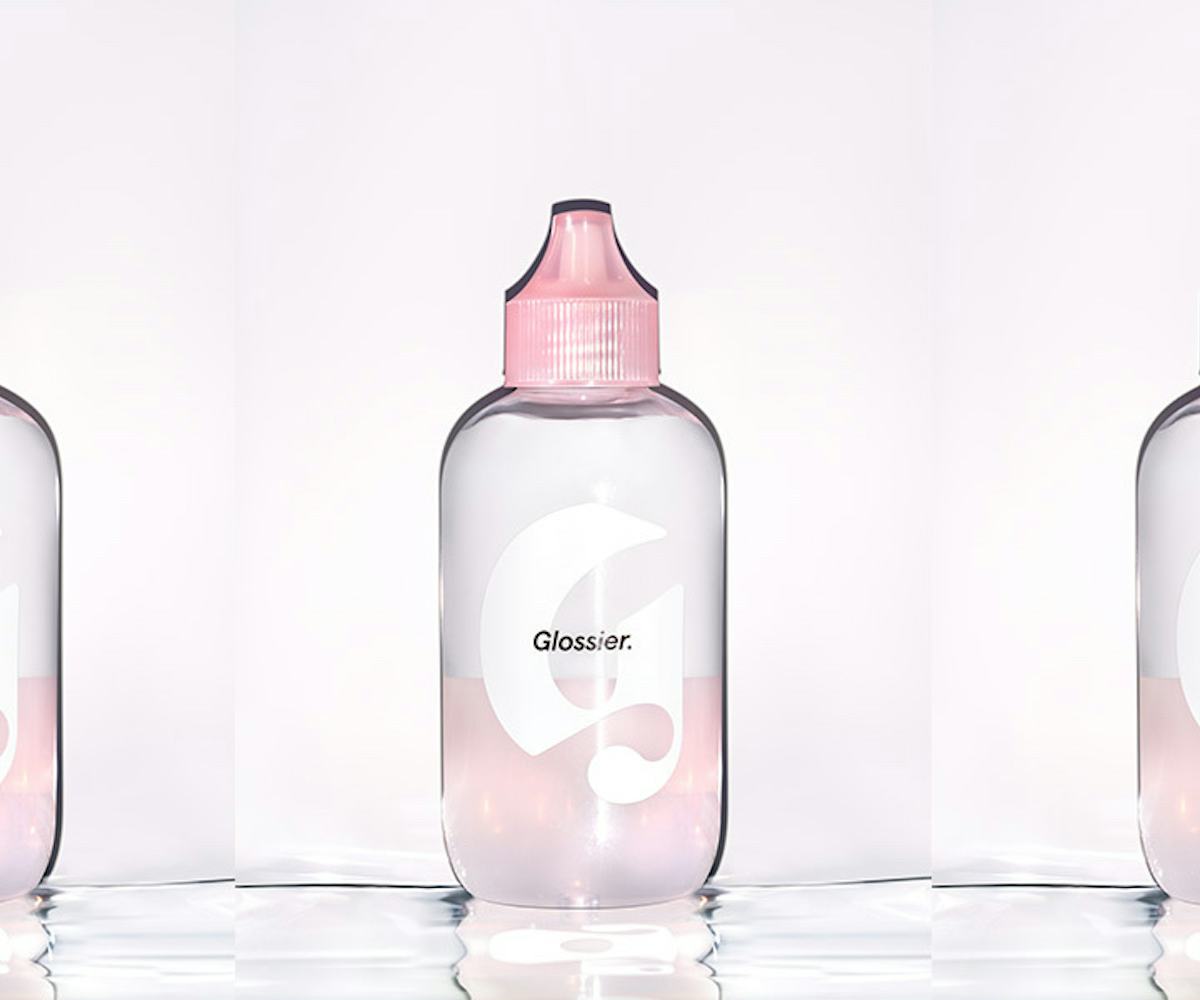 Photo courtesy of Glossier
Glossier Has A New Skin Product To Cure Your Waterproof Makeup Woes
Introducing your new best friend
Look, we love waterproof makeup for all that it provides us with. We can work out in it, we can wear it to the beach, we can sob to a sappy rom-com in it, we can cut onions with it on—the tears- and sweat-allowing opportunities are endless. But the one thing—the only thing—we really can't stand about waterproof makeup is trying to get it off at the end of the day. It's like trying to remove tar from your face. This is where skin-care hero Glossier is stepping in to save the day.
Get ready to meet Milky Oil, what the brand is calling the ultimate waterproof makeup remover. This new micellar water-cleansing oil hybrid combines the gentle cleansing and powerful makeup-removing qualities of each, respectively, into one easy-to-use product. When shaken, the micelles mix with the weightless oil to break down and dissolve even the toughest waterproof makeup, as well as dirt and other gross things.
And, as it was formulated with the brand's famed Milky Jelly Cleanser in mind, you can expect the same skin-soothing qualities. Thanks to ingredients such as comfrey root extract and vitamin B5, this makeup remover is powerful but never stripping or drying. Phew!
You can snag your own miracle bottle of Milky Oil starting today at Glossier.com for $12 a pop. Buh-bye, raccoon eyes!
NYLON uses affiliate links and may earn a commission if you purchase something through those links, but every product chosen is selected independently.