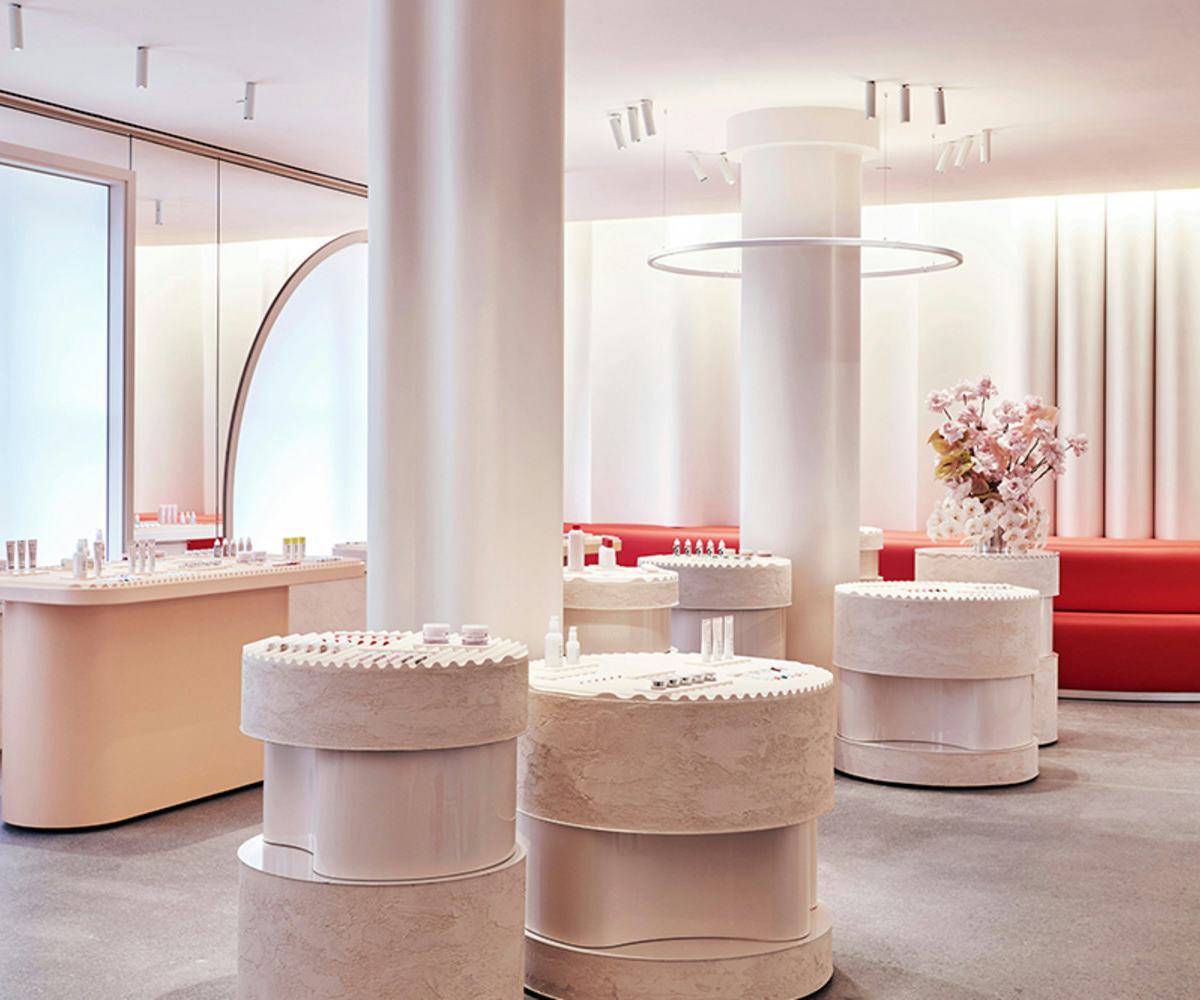 Image courtesy of Glossier
Glossier Is Set To Discontinue One Of Its Most Controversial Products
The brand is reassessing its sustainability efforts — and halting sub-brand Glossier Play
Glossier, the beauty brand that took over the better half of the last decade with its no-makeup-makeup essentials, will no longer sell one of its most controversial products. Starting on March 2, the brand won't carry its Glitter Gelée, a sparkle-filled product introduced under the Glossier Play umbrella. According to Emily Weiss, Glossier founder and CEO, the decision to end sales of the Gelée came down to continued customer concern.
On Feb. 20, Weiss shared a letter addressing Glossier's commitment to sustainability. Glossier's decision to address its part in continued sustainability efforts throughout the beauty industry came after Weiss addressed the future of Play in an interview with Business of Fashion.
Back in 2019, Play was introduced as a separate branch of Glossier products, focused on creating playful, more intense and artistic looks than could be done with its starting lineup of minimal effort — and effect — products. Nearly a year after its launch, Weiss has announced that the Play label will fold into the main Glossier brand, and while no new products will become available through Play, the eyeliner and lip lacquer will receive additional shades. Speaking to BOF, Weiss admitted that, much to initial consumer confusion about why exactly Play needed to exist separate from the main brand, the strategy proved unnecessary. "The realisation we had was, 'Huh, we could have just launched more make-up products'," she shared.
As for the Glitter Gelée, its launch was met with concern from consumers both online and off — specifically for containing glitter that isn't biodegradable, which is a continuing issue in the beauty industry. As Allure explained, glitter that isn't biodegradable is made of microplastics, and each time you rinse your face or wash off that glitter, the plastics make their way into the waterways, potentially endangering the lives of animals and polluting the water. Additionally, although glitter might look fun when applied, those with sensitive skin may experience irritation; dermatologists confirmed to Fashionista that glitter doesn't included any beneficial skincare ingredients. Customers had also raised issue with how Play products were packaged, including foil wrappers and individual cardboard boxes for items, Elle UK reported. The company later discontinued its use of foil in June of 2019.
In recent years, some beauty companies have embraced environmentally-friendly glitter, and Weiss acknowledged in her letter to the brand's customers that it had attempted to re-create its Gelée using biodegradable glitter. "Our product development team has experimented with multiple formulas using bio-glitter, but ultimately we haven't been able to make a product that we love. It's possible that future innovations in bio-glitter materials will enable us to try again, but in the meantime, we've decided to discontinue Glitter Gelée as of March 2," the statement reads.
Discontinuing product isn't the only way Glossier is attempting to improve its sustainability practices. According to the note from Weiss, the company now offers a limited packaging option upon checkout, which eliminates the use of its pink pouches and any extra materials used in the packaging process. The brand also stopped including sticker sheets in each order, updated its shipping boxes to be made of 100% recyclable product, and offers pink pouch recycling at each of its retail locations.
Weiss further acknowledged that this is only the beginning of Glossier's sustainability efforts. "As we embark on a new decade, we enter it with eyes wide open that sustainability is one of the greatest undertakings of all of our lifetimes. As a company, we're making an ongoing commitment to the environment, our customers, and our team that we will always seek to improve and innovate when it comes to our products, packaging, and operations," she wrote.