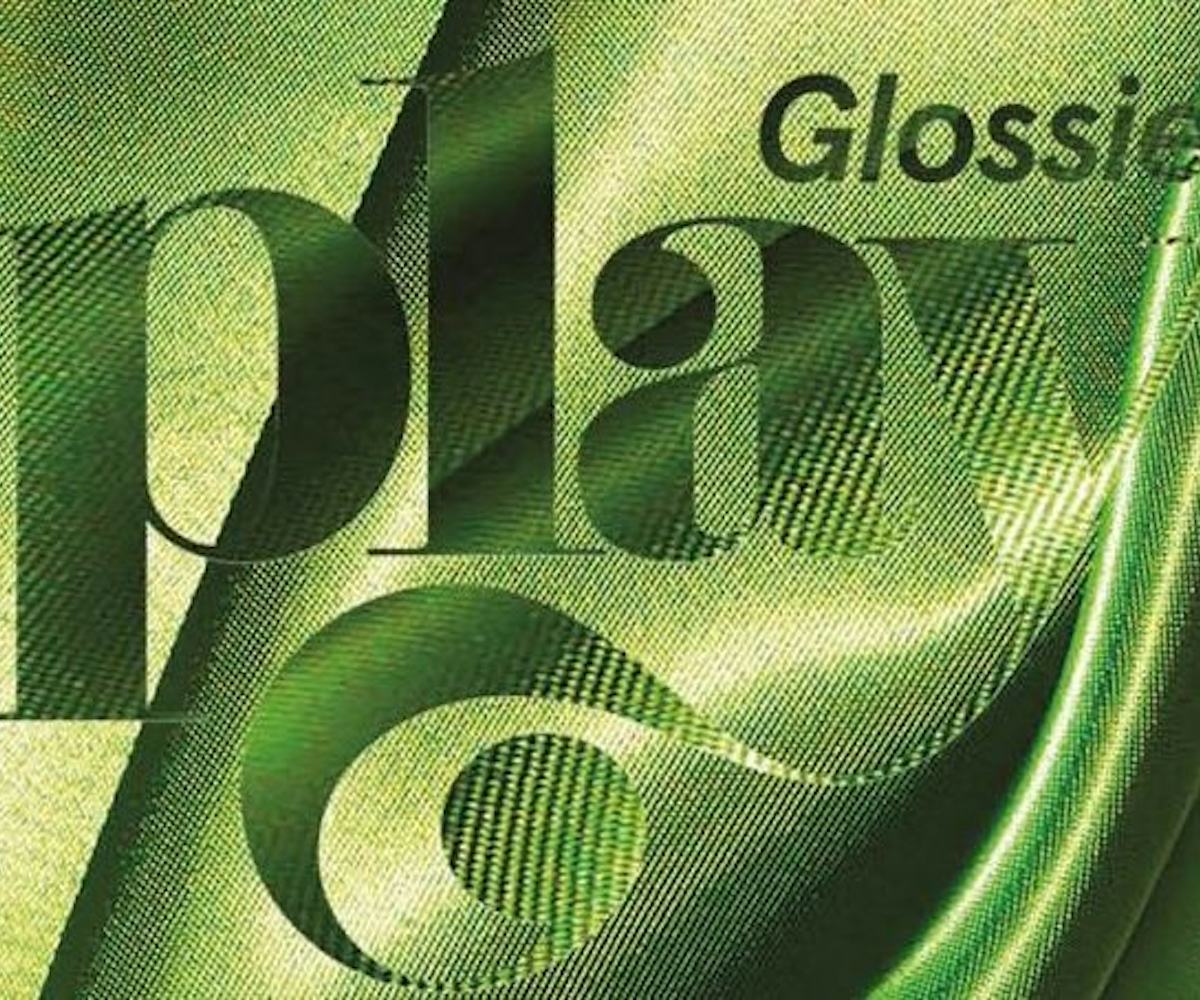 Photo courtesy of Glossier
Here Are Some Theories For What We Think Glossier Play Is
Maybe I'm reaching, but IDC
Earlier this week, Glossier dropped the news that it would be launching a new venture called Glossier Play, but offered absolutely no specifics as to what it entails. There's a shiny new Instagram account, that has already attracted more followers than I will ever have, that has been posting photos in the lead-up to the launch (the date for which we don't even know, besides that it's in March).
Since the announcement, it seems like everyone in the world has some theory as to what the hell it is. Of course, I have a few I'd like to toss in the ring for your humble consideration. Am I reaching? Who knows! Below are my strongly held and maybe ridiculous beliefs for what Glossier Play might be.
A Clothing Line
The announcement of Glossier Play came in the form of an email with one photo in it. The green textured image with the Glossier Play logo on it resembles an emerald green fabric, so I'm thinking it could be a clothing line of some sort. Maybe it's a luxury atelier? A line of workout clothes to "play" in? Maybe lingerie for a different kind of play (foreplay, maybe)?
Something Music-Related
This GIF resembles a CD, which leads me to think that there's a music aspect to the launch. Maybe the brand is launching a music label or a Glossier band that will only wear the signature pink jumpsuits worn by the HQ team. It might be a music festival, too—though, given Glossier's ability to actually meet (and usually exceed) our expectations, we know it won't meet the same fate as Fyre Festival.
Bold Makeup
Apparently, the brand filed a trademark for something called "Glossier Play Tetra Chrome" back in 2018 for "cosmetics; makeup, beauty product(s), namely eye shadow and eye makeup." Tetrachromacy, as you may know, is the ability to see colors that normal eyes can't perceive. So, it very well could be some blinding eye products that are coming our way very soon.
Luxury Water
Virgil Abloh just released a collaboration with Evian, and Jaden Smith has long had his own eco-friendly water company, which leads me to think that water might just be an option. Glossier is probably the most hyped, trendiest makeup brand out there, so we'd assume that they'd get in on the ground floor of any developing trend. Plus hydration is key to great skin. Plus, this pretty GIF looks like water, which further fuels my theory.
Sex Toys
It's called Glossier "Play," so why the hell not?
Regardless of what it is, I'll be dropping dollars on the full line as soon as it's released.