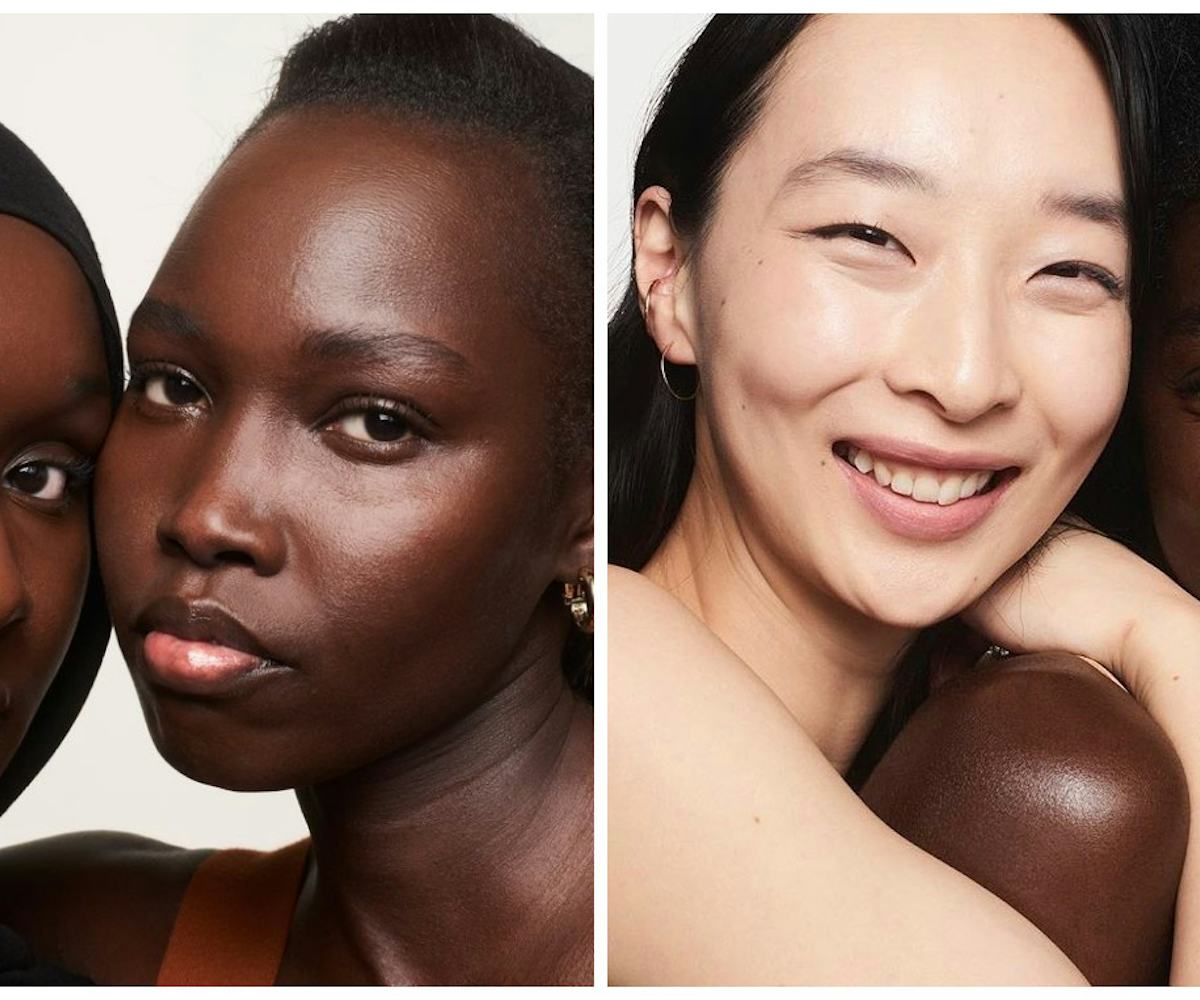 Photos via @Glossier Instagram
Glossier Just Doubled The Shade Selection For Two Of Its Beloved Products
Becoming a lot more inclusive
Glossier has revamped its concealer and skin tint lines, making them both much more inclusive. The brand has more than doubled the available shades of each product.
Though Glossier's Stretch Concealer and Perfecting Skin Tint have always offered a sheer amount of coverage, with each shade suitable for more than just one skin tone, the range has been limited to five shades. Said Kym Davis, head of product development at Glossier, in an exclusive interview with Marie Claire, "After over a year and half of research, testing, and development, we're excited to offer our customers a more balanced and comprehensive selection of shades designed to stretch across a wide range of skin tones."
The new lines now offer 12 shades each. The brand has also added two more shades of Wowder to the mix, now offering five in total. And, though the number of shades isn't comparable to, say, Fenty Beauty, each shade is flexible and can work for multiple skin tones. The website also features a Shade Finder tool which shows each shade on multiple skin tones.
According to a Glossier representative, the new shade range was created completely from scratch, "instead of just adding," which was done "to make sure they were as balanced and comprehensive as possible." "Of the 12 shades of Perfecting Skin Tint, only three are from the old lineup—with Stretch Concealer we only kept one of the previous shades."
The new shades are available to shop now on Glossier's website.