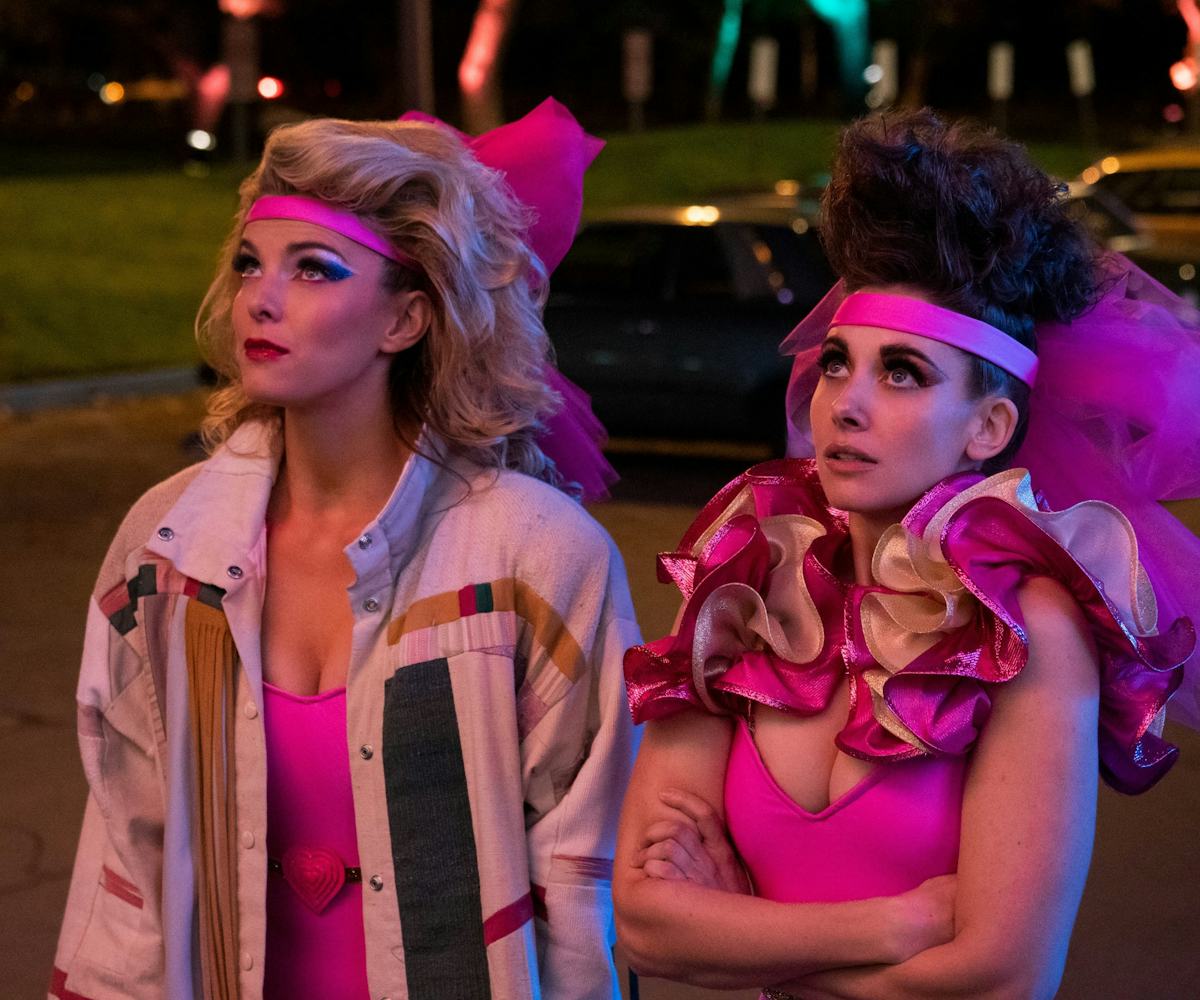 Photo courtesy of Netflix
Alison Brie And Betty Gilpin Struggle In Las Vegas In 'GLOW' Season 3 Trailer
Geena Davis joins the cast for the new season
Netflix dropped the trailer for Season 3 of GLOW, and it looks like the Gorgeous Ladies of Wrestling are thriving in Las Vegas.
The new season picks up where Season 2 left and finds the wrestlers taking their talents to the fictional Fan-Tan Hotel and Casino. While things seem off to a great start—two weeks of sold-out shows and some Blackjack wins during their downtime—Debbie (Betty Gilpin) and Ruth (Alison Brie) are struggling. Debbie misses her son, and Ruth, despite having a new boyfriend and a job, feels "lost" and seems to be conflicted about her feelings for GLOW's director Sam. We also get a look at Geena Davis, who joins Season 3 as the Fan-Tan entertainment director Sandy, who wants to extend GLOW's contract to mixed reactions.
Season 3 of GLOW is slated to release on August 9. Until then, watch the trailer, below.