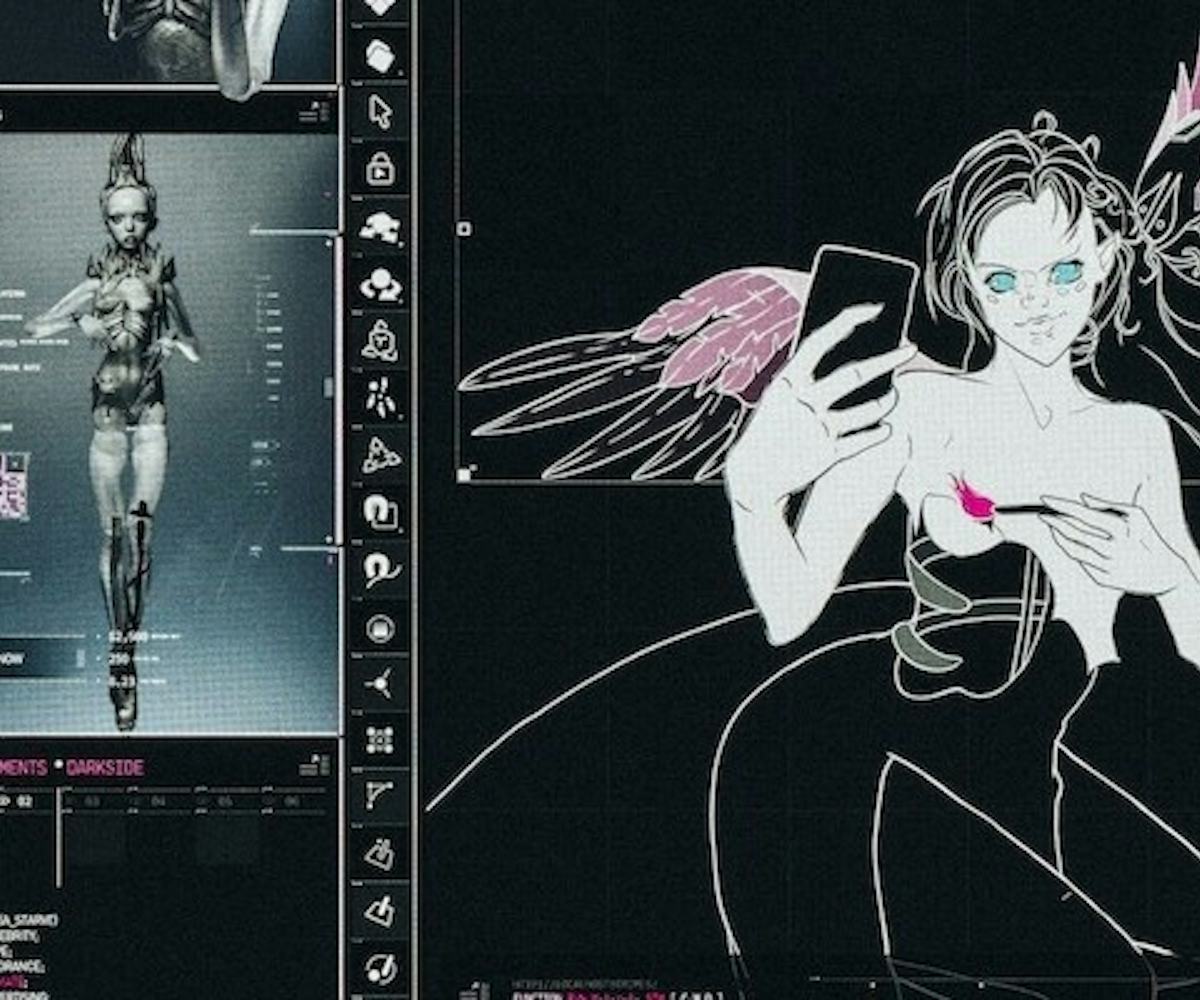 This Grimes Song Is Perfect For An Apocalyptic Wedding
"Before the fever" off 'Miss_Anthropocene' is terrifying and romantic
Weddings, for better or worse, always remind me of dying. Its very existence implies that something is about to shift forever — an end as much as it is a beginning. I'm not a cynic by any means — I firmly believe that love is the most important and potent force in the world and without it, we're totally doomed. But marriage also means that nothing will ever be the same again, and the walk down the aisle toward that understanding should be imbued with that same sense of finality. My ideal soundtrack for a moment that emotional and eerie is a song loaded with a sense of spectral doom that's also somehow deeply touching. A song much like "Before the Fever," off the latest Grimes album, Miss_Anthropocene.
Over distorted nu-metal guitar riffs and heavy reverb, a melancholic Grimes drones "This is the sound of the end of world," as "Before the Fever" hits its warped climax. It's not hard to imagine someone taking a deep breath and walking past their loved ones, and into a new existence right as the track explodes with a gasp. The rest of the song melts into itself, absorbing space and time in a way that's both enchanting and apocalyptic. The nimble, intoxicating pop of Art Angels has mutated; this is Grimes at her most experimental and insane — and it's euphoric.
In a recent interview with Beats 1's Zane Lowe, Grimes explained how she wanted "Before the Fever" to invoke the "literal feelings" of dying — the uncertainty, desperation, and bizarre tranquility presumably felt when one knows it's the end. "Fevers are just kind of scary, but a fever is also sort of poetically imbued with the idea of passion and stuff, too," she told him. "It's like it's a weirdly loaded word — scary, but compelling and beautiful." What's more terrifying and more beautiful than committing yourself to another person when everything could very well implode in your face? One could even call it romantic.
As a project,Miss_Anthropocene's obsession with apocalypse, death, and violence also mirrors its stance on love, another all-encompassing emotion. Love is scary as hell, maybe even doomed, and absolutely invincible in spite of it. In reality, Grimes is happily taken and preparing to enter motherhood for the first time — another a form of death, you could say. The transformation will be profound I'm sure. As she's already proven in interviews, she very much understands the gravity of it, describing pregnancy as a "feral" and "war-like" state. "I get tired way more easily and feel like I have much less to give. But it seems like an appropriate price to pay for manifesting a human soul," she toldThe Face. "I'd be concerned if they weren't taking a substantial portion of my life-force." When Grimes sings about the end, maybe she's also singing about sacrifice.