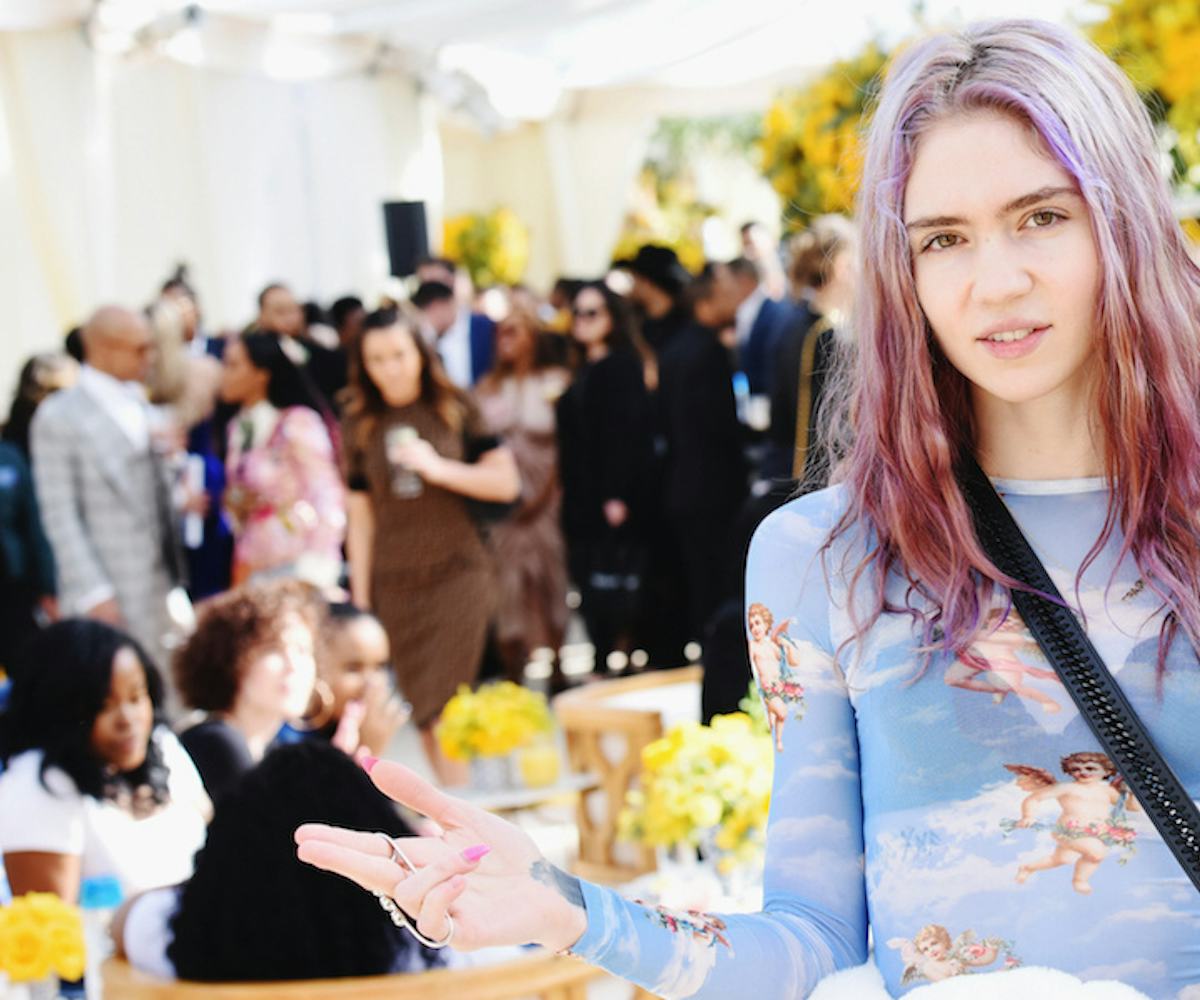 Photo by Vivien Killilea/Getty Images
Grimes Is Planning A "Public Execution" Of Her Name
Grimes is no longer fond of the name "Grimes," but she's not sure what she wants to replace it with.
"I think I'll kill 'Grimes' soon," the musician recently told the Wall Street Journal, adding, "It will be a public execution followed by—by something else. I shouldn't say yet."
One name it won't be is her birth name, Claire Elise Boucher, she says. For now she will go by "c," though that won't be her stage name. In her personal life, Grimes has been going by "c" for about a year, and was encouraged to do so by Elon Musk, who, she said, "pointed out that my working nickname (c) actually rox and i don't need to look further."
Grimes had previously assured fans that changing her name to "c" would not mean changing her stage name, but clearly she has since had a change of heart. She explained a bit further to WSJ as to why she needs to shed the name, saying, "It would be easier for me if I wasn't stuck with the branding I made in 2009, you know?"
Her forthcoming album was officially announced only a few hours before learning of the official name change. Miss_Anthrop0cene (a blend of the words misanthrope and anthropocene) was described by Grimesas being a concept album about the "Goddess of Climate Change," ready to watch the world go down in flames. But, for those who miss her synthy stuff, she might just drop a few more singles and an EP separately to satisfy the craving.