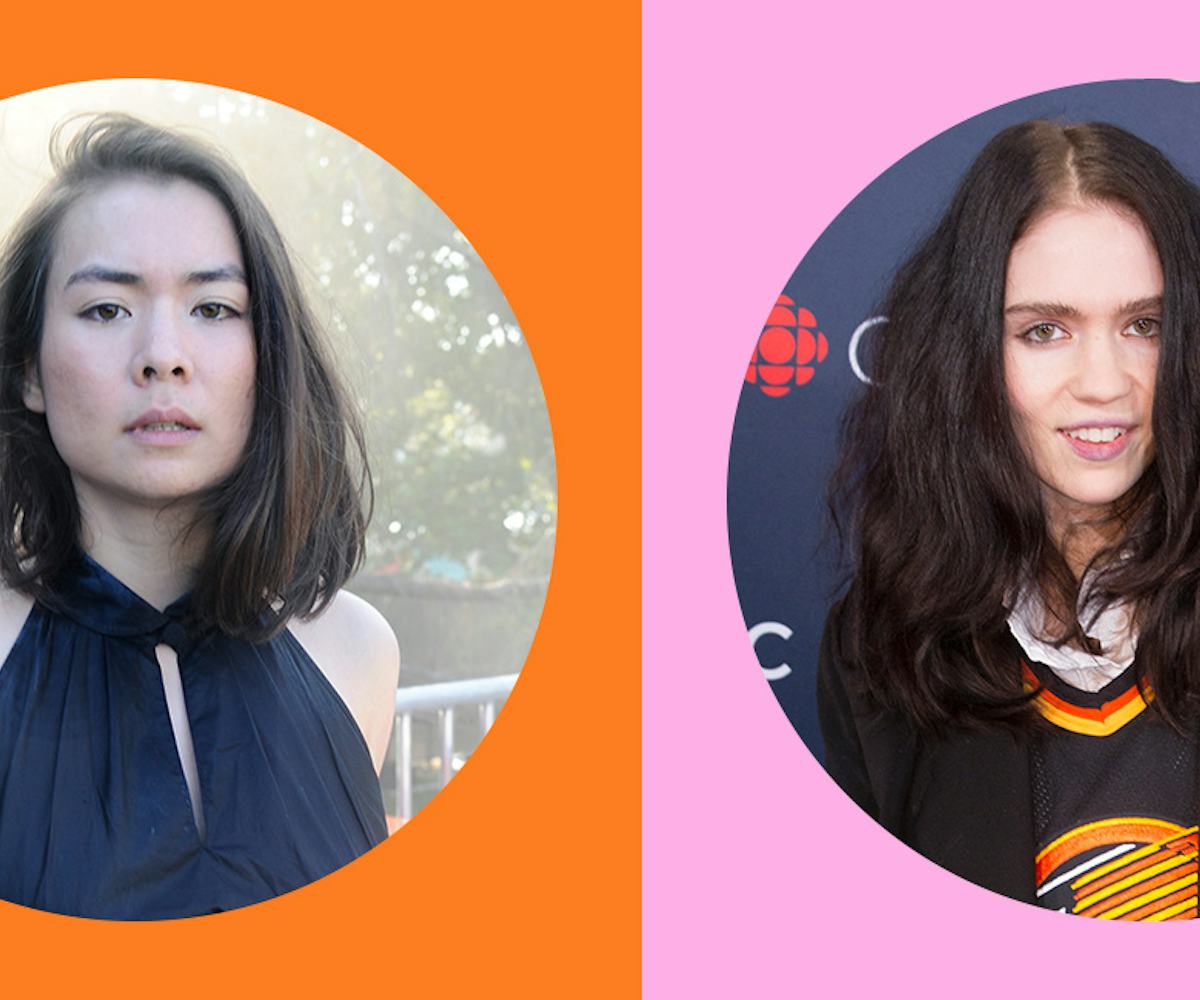 Photos by Timothy Norris/Getty Images & Phillip Chin/Getty Images
Grimes Defended Mitski Against Haters With A Taylor Swift Lyric
When a few disagreeable memes targeting Mitski began to surface on the internet, fans of all levels of notoriety—Grimes included—came to the singer's defense.
Over the weekend, Twitter user @poopy_girl_ thought they were being contrarian and shared a self-made, misspelled meme that claimed Mitski and poet Rupi Kaur were "disguising mediocrity with a pre-meditated "earnest" aestethic [sic]." Even OP knew they were reaching pretty far, using their secondary account to share the hot take that they were "too afraid to post" on their main account.
Fans were immediately ready to take up arms for Mitski, and, with all the attention, the meme made its way back to the singer. Mitski's response to the hate was as wholesome and lovely as she is, stating, "As w all art, I'd love if u got something out of mine, but if u didn't that's ok, it's not for u. I'm grateful either way for this job, I'll keep working to earn the lucky position I'm in, i don't take it for granted."
After seeing this reply, Grimes invoked a Taylor Swift lyric as an apt reply, "Ppl throw rocks at things that shine."
But, the reactionary memes and tweets that ensued over the weekend, especially after Mitski's response, caused the singer to remind fans that kindness is key. Mitski requested that her defenders "not say hateful things to people on the internet" on her behalf, even though the overwhelming response was "flattering." Grimes replied once again, saying what we were all thinking, "But we need to troll for somebody."
In accordance with what Mitski has requested, here are some of the best defenses that made the rounds on the web, that did not direct hate at those involved, and also aptly captured my feelings in all of this.
Stream Be The Cowboy, thanks.