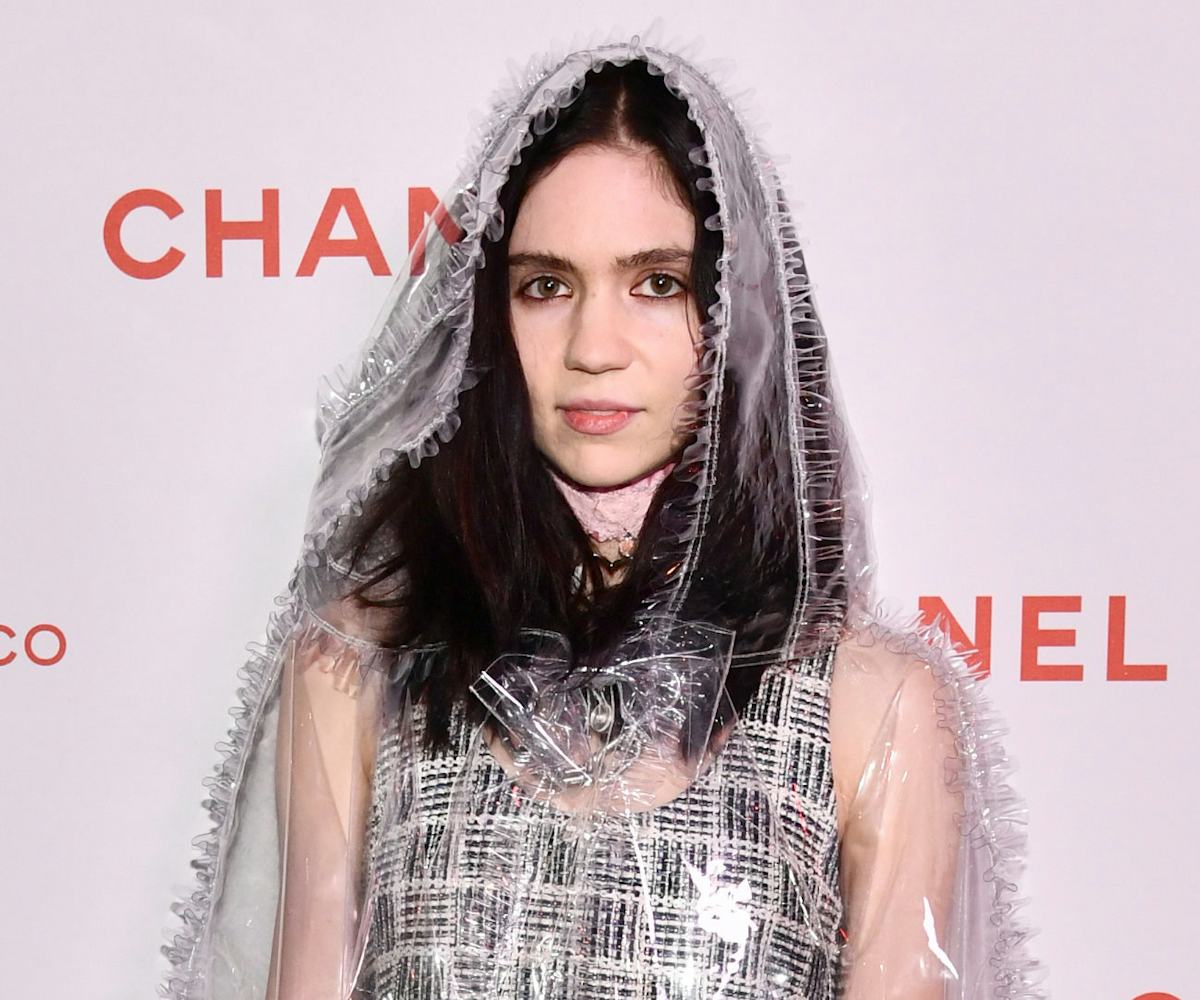 Photo by Emma McIntyre/Getty Images
Grimes Teases Ethereal New "Ballad"
Grimes has teased a new song on Twitter, though we probably won't get to hear it anytime soon. The singer shared a one-minute video clip of herself listening to the song, captioned "bass is peaking sry." After the long instrumental intro, Grimes' ethereal vocals come in—and her fans can't get enough.
In reply to a fan, she revealed that it'll be a while until we hear the song officially. "I dunno it's a ballad obvs not a single so prob late but we'll see," she wrote.
Amidst the stan reactions, Grimes retweeted one particularly apt one which captioned a viral video of a cat hearing its own meow through a filtered microphone, "Grimes recording her new album." Collab, please?
But, if we're talking serious collab requests, let's look back to December when Grimes defended Mitsuki from haters with a Taylor Swift lyric. If this adorable internet friendship translates to real life, you better believe I'm demanding a collaboration from these two.
Last fall, Grimes released two tracks, a collaboration with Bring Me The Horizon titled "Nihilist Blues," as well as her first single in three years, "We Appreciate Power."