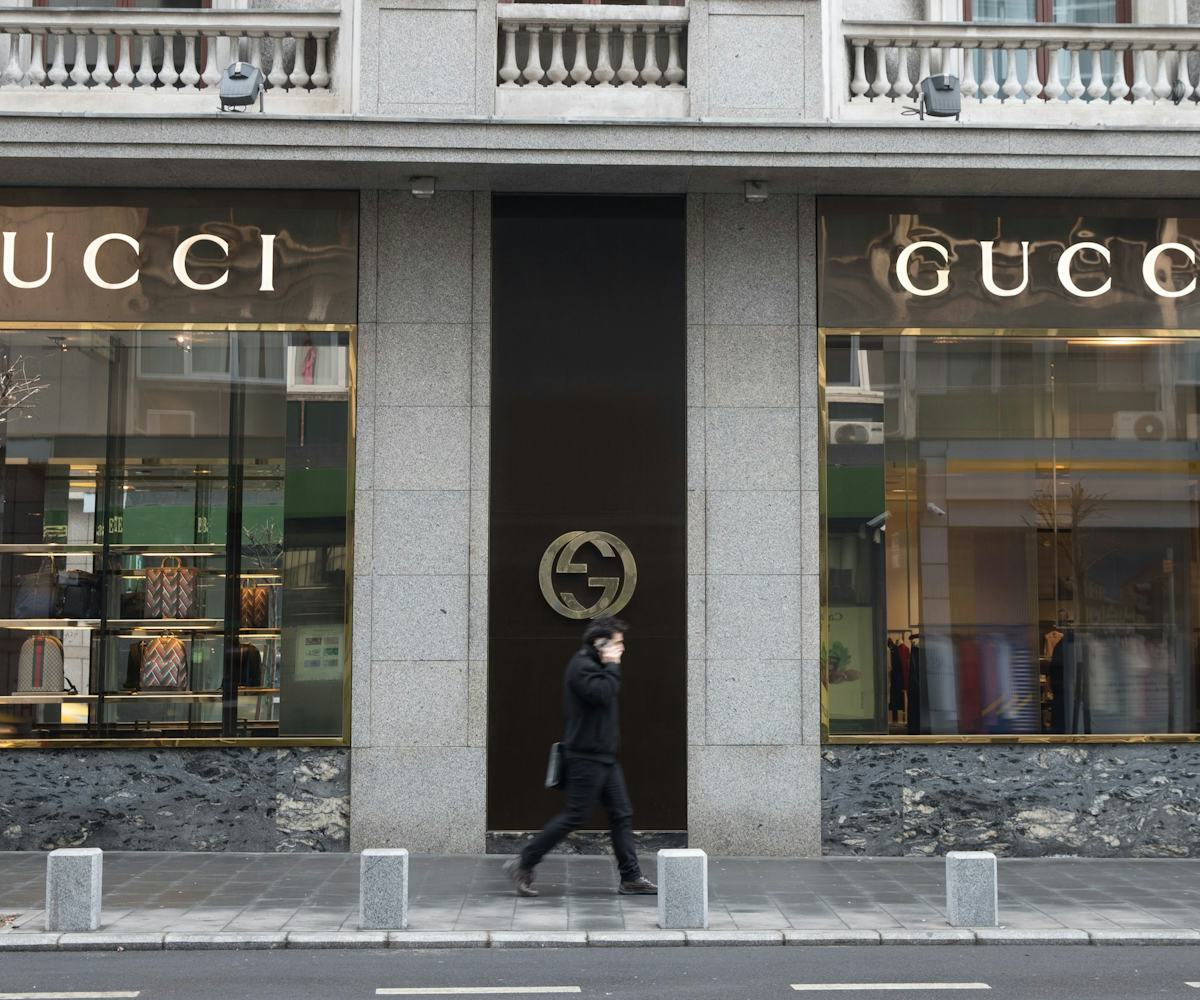 Photo by Matt Cardy/Getty Images.
Gucci Is Under Fire For Selling Sweaters That Resemble Blackface
UPDATE 2/7/19 8:48am: Gucci has issued an official statement regarding the sweater via its Twitter page, saying that it "deeply apologizes for the offense caused." The sweater has been removed from circulation. "We consider diversity to be a fundamental value to be fully upheld, respected, and at the forefront of every decision we make," the statement continues. Read it in full, below.
Black History Month is definitely off to an ignorant start. Gucci has released a sweater that, many have pointed out, resembles blackface.
Twitter user @FuckRashida posted screenshots of the sweater, which has a balaclava attached that wearers can place over their necks and the lower half of their faces. A hole cut around the mouth includes oversized red lips, which are a common characterization of blackface caricatures.
Rashida also brought up the fact that there is a matching mask which covers the eyes which, she writes, allows you to "have a chic classic black face moment without the mess of paint."
This isn't the first time that Gucci has released a piece of clothing that resembles blackface imagery. A similar design is seen in looks 36 and 41 of its 2018 Fall Ready-to-Wear collection.
The sweater is not available on Gucci's website, which means it must've recently been taken it down. Either way, the brand should've learned from the string of recentracist controversies committed by other fashion labels (or, you know, read up on America's own racist history) before putting it on the market in the first place.
We have reached out to Gucci for comment, and will update this story when we hear back.