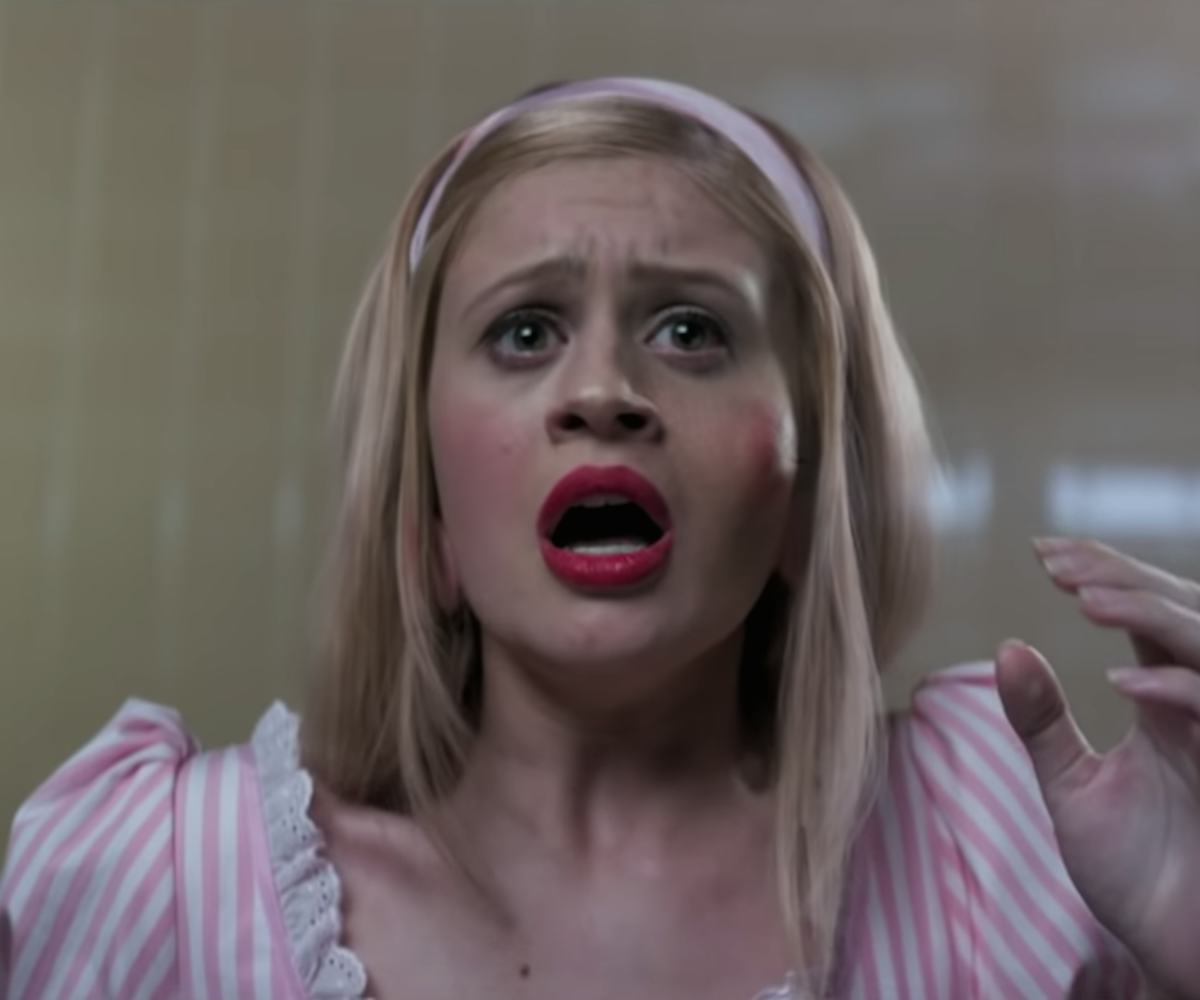 Screenshot via Youtube
Guillermo Del Toro Brings 'Scary Stories To Tell In The Dark' To Life In New Trailer
You haven't truly been terrified of Red Spot until you've seen this scene
If you thought Scary Stories To Tell In The Dark were terrifying to read with Stephen Gammell's illustrations, wait until this summer when Guillermo del Toro brings them to life in a film adaption. The trailer packs in all the terrifying elements of the original children's book series—only now reimagined to scare the hell out of any age group.
The trailer gives a refresher to anyone who didn't like to scare themselves as a child, as a haunting voice—presumably that of Sarah Bellows—narrates, "This town has told stories about me. Horrible stories. But they don't realize I have scary stories of my own." As a young girl picks up Bellows' book and begins to take in her tales, it all takes a turn for the worse. A police officer warns her, "The stories write themselves, and it all comes alive," and she quickly learns firsthand how "the book reads you" rather than the other way around.
Fans have already pointed out a few particularly frightening characters, like Big Toe and Red Spot, that reappear from the books within the trailer, none of which have me eager to buy a ticket—especially after seeing the Red Spot literally coming out of a character's check. (I so will, though.) Gammell set del Toro up with an incredible wealth of characters to draw upon, which the master of the horror/fantasy genres (Pan's Labyrinth, Crimson Peak, Shape of Water) is using to his full advantage based on the trailer.
If you're up for a good scare, brace yourself for the Scary Stories To Tell In The Dark trailer below. The film hits theaters on August 9, so start searching for a buddy to cling on to now.