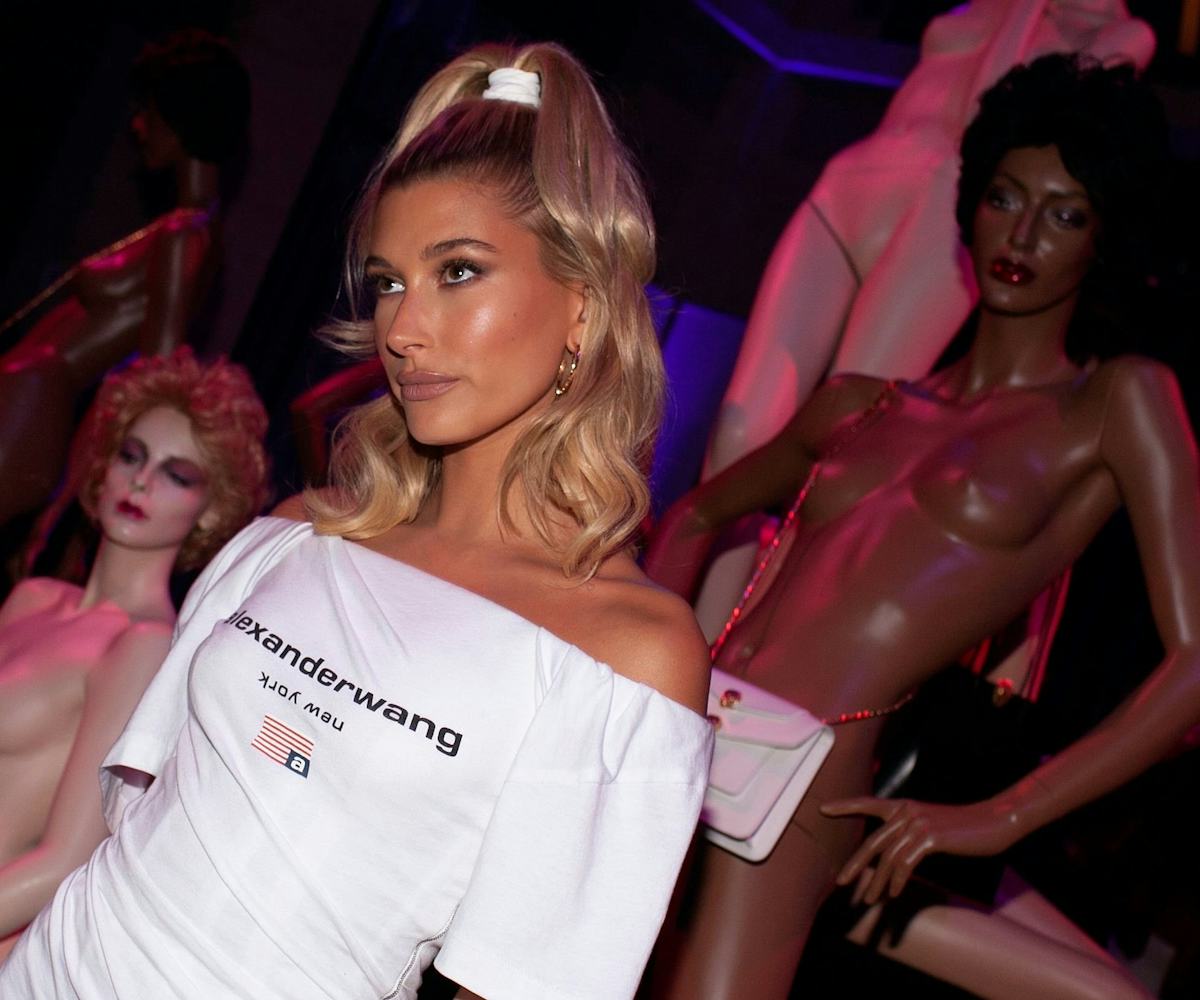 Photo via Lexie Moreland/WWD/Shutterstock
Hailey Bieber Says Online Trolls Made Her Question Her Relationship With Justin Bieber
"You can't help but wonder: 'Does someone see something that I don't see?'"
Hailey Bieber revealed in a new interview with Vogue Australiathat online trolls had her questioning her relationship to now-husband Justin Bieber when they first got married a year ago.
According to Bieber, she was flooded with negative comments about her relationship and personal business after the nuptials were made public. "I had hundreds of thousands of comments bombarding me with: 'He's never going to this,' 'You're never going to that', 'You'll be divorced by then,' you can't help but wonder: Does someone see something that I don't see?" she said about the trolls. "It starts to mess with your mind. But the only two people in a relationship are the two people in it. I've been working on retraining my thought process to understand that."
But, she pointed out, no one had the right to be judging the relationship except for the two people involved in it. "Nobody from the outside really knows what's going on between us," she recalled. "I wake up every morning with this person. I'm the only person that has direct dialogue with this person. This is my relationship." But, that doesn't mean that she wasn't sometimes swayed by public opinion. "What's so tricky about mental health is that it can be easy to let people convince you of something that's not real."
Bieber also said that she had other anxieties about her career, saying that she used to be insecure about herself in comparison to her model friends, like Bella and Gigi Hadid and Kendall Jenner. "My burn in the modeling industry has been slow and I've had to learn to be okay with that. I'm shorter than most of the girls," she explained. "Even though I'm five-foot-eight, I'm not a runway girl and I totally used to feel inferior to some of my friends.... For a while, there was a part of me that didn't know if I could have the career I wanted if I couldn't do runway. I don't think that anymore. I had so many people, like casting directors, say: 'We don't think she's a real model.'"
Finally, Bieber clarified a comment she made to American Vogue last year inside the cover story she shot with her husband, in which she stated on the record that marriage was "really effing hard." "I said that when we had first married," she noted. "Look, marriage is always going to be hard and I think good relationships are the relationships that you put the work into."