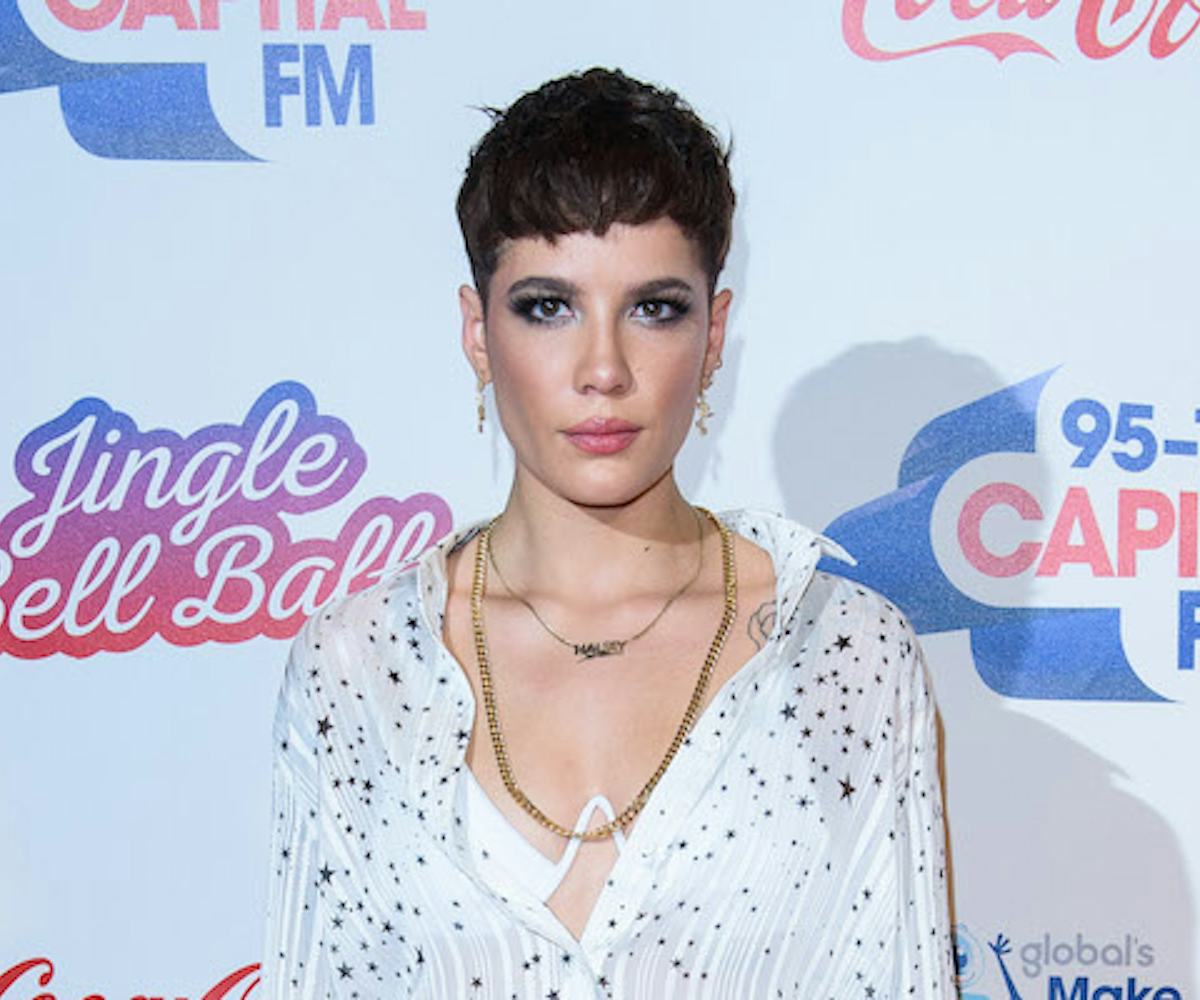 Photo by Joe Maher/Getty Images
Halsey's Fans Picked Her Latest Hair Color Via A Twitter Poll
There's no better time than the arrival of a new year to switch up or experiment with our beauty look, so when we're feeling like we could use a bit of a change, what do we do? Well, if you're Halsey, you poll your almost-10 million Twitter followers about what hair color you should try next.
Earlier this week, Halsey had her fans pick her new shade via a Twitter poll. The options were lilac, Gerard Way red, and pink.
And the winner, by a whopping 60 percent, was lilac. While we, should we have been given the option, would have opted for ever-trendy slime greenshe tweeted about prior to the poll, we're sure lilac will look lovely on the musician.
According to later tweets, Halsey did, in fact, take the purple plunge. Why? Because she's a "strong and independent woman who lets young people on the internet decide what she's gonna look like via twitter poll." I mean, same.
The singer has yet to reveal a photo of her new 'do but a fan account did post some throwback pics to help us picture it. Thank you.