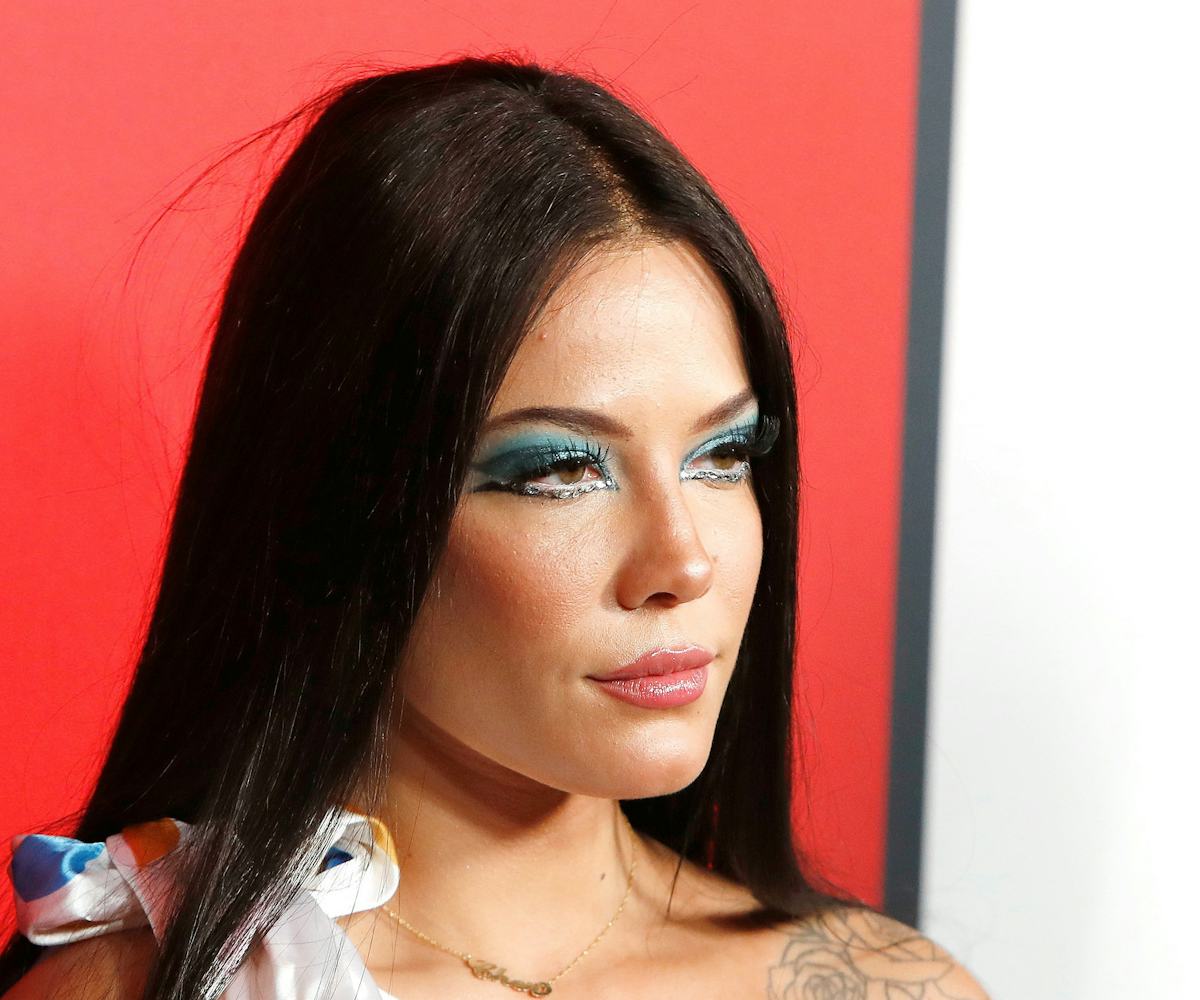 Photo by NINA PROMMER/EPA-EFE/Shutterstock
Halsey Blew Us Away With Both Of Her Halloween Makeup Looks
She absolutely nailed her Marilyn Manson and Cher costumes
Halsey is the queen of turning out an unexpected beauty look, and this Halloween was no different. The "Die For Me" singer started out the weekend leading up to the holiday with an excellent take on Marilyn Manson's late '90s Mechanical Animals album cover, all the way down to the different colored contacts and peek-a-boo neon streak. Halsey kept her makeup close to the original, wearing dramatic blue shadow in an exaggerated wing shape, ultra-white under-eye powder and bright red lips. To complete the look, she wore a white latex bodysuit, white tights, and thigh-high boots.
Hilariously, some of the artist's fans didn't get the Manson reference despite the tag, and her comments were flooded with people asking if she dressed up as beauty influencer Jeffree Starr.
For her second look of the weekend, Halsey offered up her version of Cher at the American Horror Story 100th Episode Celebration, where she stepped out with boyfriend Evan Peters. Although we're obsessed with her satin, one-shoulder polka dot gown, we can't get over her makeup: Halsey wore ultra-dramatic lashes, bright blue eyeshadow and rhinestones underneath her eyes, along with ultra-glowy skin. She even nailed Cher's signature '70s hair, wearing a long dark wig (with a middle part, of course), styled by Marty Harper. According to a photo posted by Harper, Halsey did her Cher makeup herself, which makes it that much more impressive.
See both looks, ahead.
Halsey as Marilyn Manson
Halsey as Cher