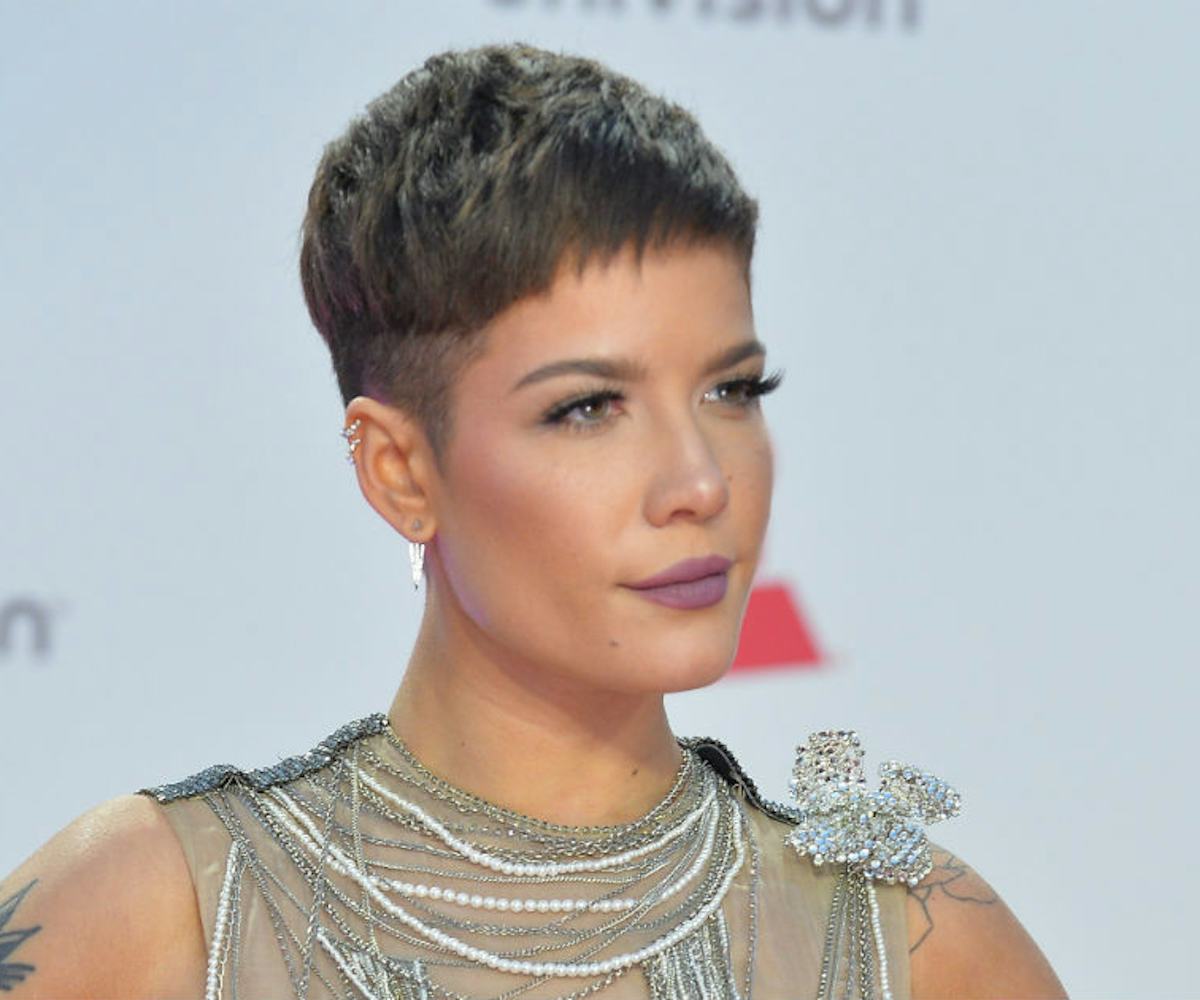 Photo by Sam Wasson/Getty Images.
Halsey Responds To "Homophobic" Backlash Of Her Recent  Performance
Halsey sang her single "Without Me" on the final episode of The Voice with the help of dancer Jade Chynoweth. The two gave a sensual performance filled with choreography that involved—gasp!—some touching. Well, it seems some viewers weren't too happy with what they saw, which Halsey took to Twitter to address.
"Very proud of the emotional performance I did with @JadeChynoweth on @NBCTheVoice tonight," she wrote. "And also very proud to have pissed off the homophobic viewers at home who missed the message. Thanks for watching."
She also took to Instagram to thank her dance partner and elaborate on the importance of her performance. She writes: "Thank you @jadebug98 for being the bombest human being ever and bringing this vision to life. Lots of people angry because we performed the story of a wlw couple and their emotional journey. Representation matters. I'm proud I got to put this on so many television screens tonight. Younger me is stoked."
As many people on Twitter pointed out, if Chynoweth were a man, we wouldn't even be having this discussion.
Halsey has been a longtime advocate for LGBTQIA+ rights, and we're happy to see her continuing to fight for the rights and visibility for herself and others.