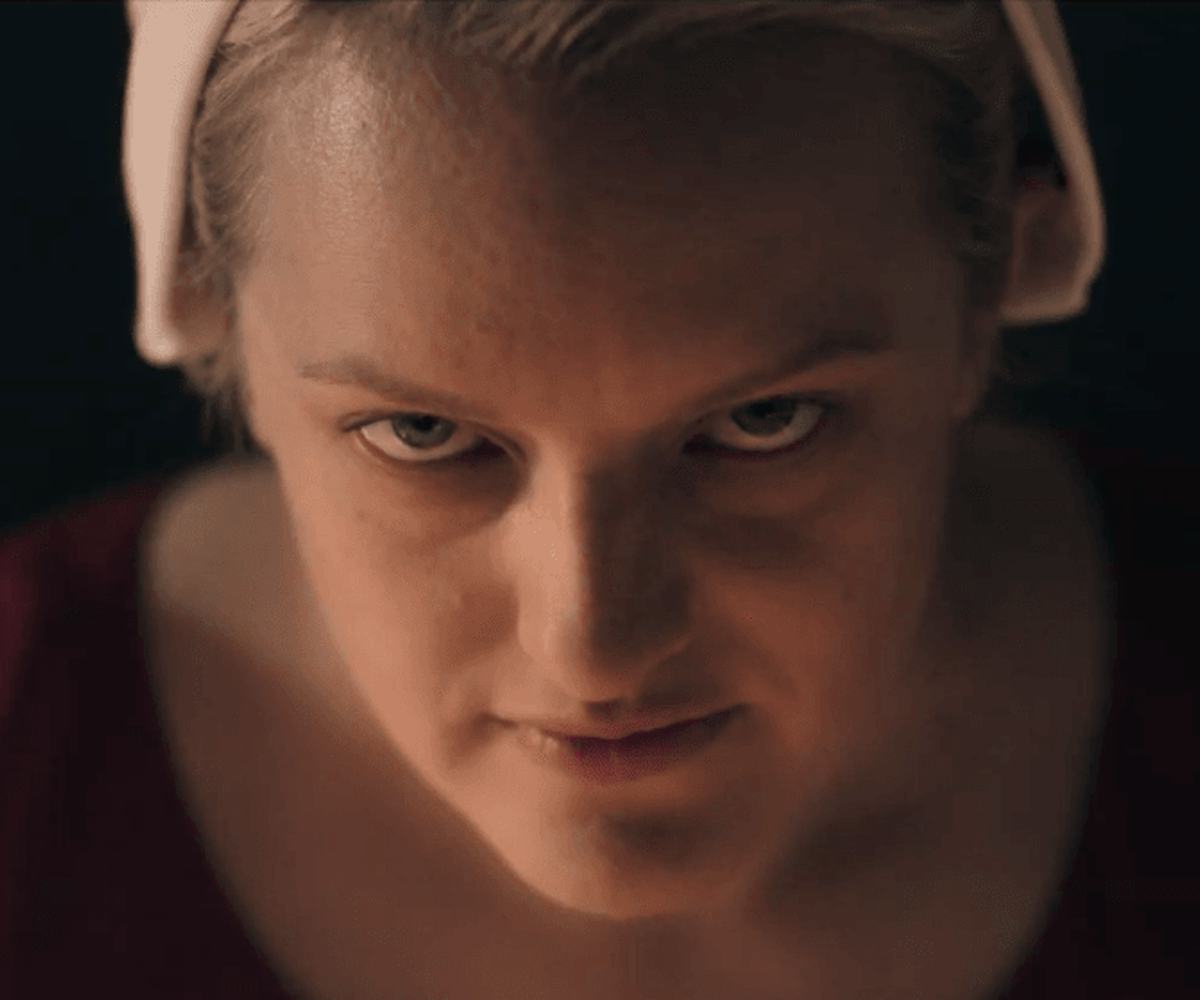 Screenshot via YouTube
Elisabeth Moss Has An Ominous Message For Gilead In Season 3 Teaser
The new season of 'The Handmaid's Tale' premieres this month
The first teaser trailer for the third season of The Handmaid's Tale just dropped, and it looks like Offred is out for blood.
First aired during last night's Super Bowl, the teaser mimics Ronald Reagan's infamous 1984 "Morning Again in America" political ad. And while Reagan's version shows cheerful people on their way to work, getting married, and spending time with their families, The Handmaid's Tale teaser trailer shows something far more bleak.
The teaser begins with a shot of Offred, aka June (Elisabeth Moss), and her family before they were forced apart. While the narrator talks about women going off to work, we're shown clips of women working in the Colonies, and when he states that "this year, dozens of children will be born to loving and happy families," we're shown footage of Serena Joy and other wives with the children that the Handmaids gave birth to.
The sequence is then cut off by Offred announcing that "morning is over." More clips are shown of the world of Gilead, while she menacingly says, "Wake up, America." By the look on her face, it looks like she's seeking vengeance.
The Handmaid's Tale Season 3 premieres later this month on Hulu. Watch the first teaser, below.