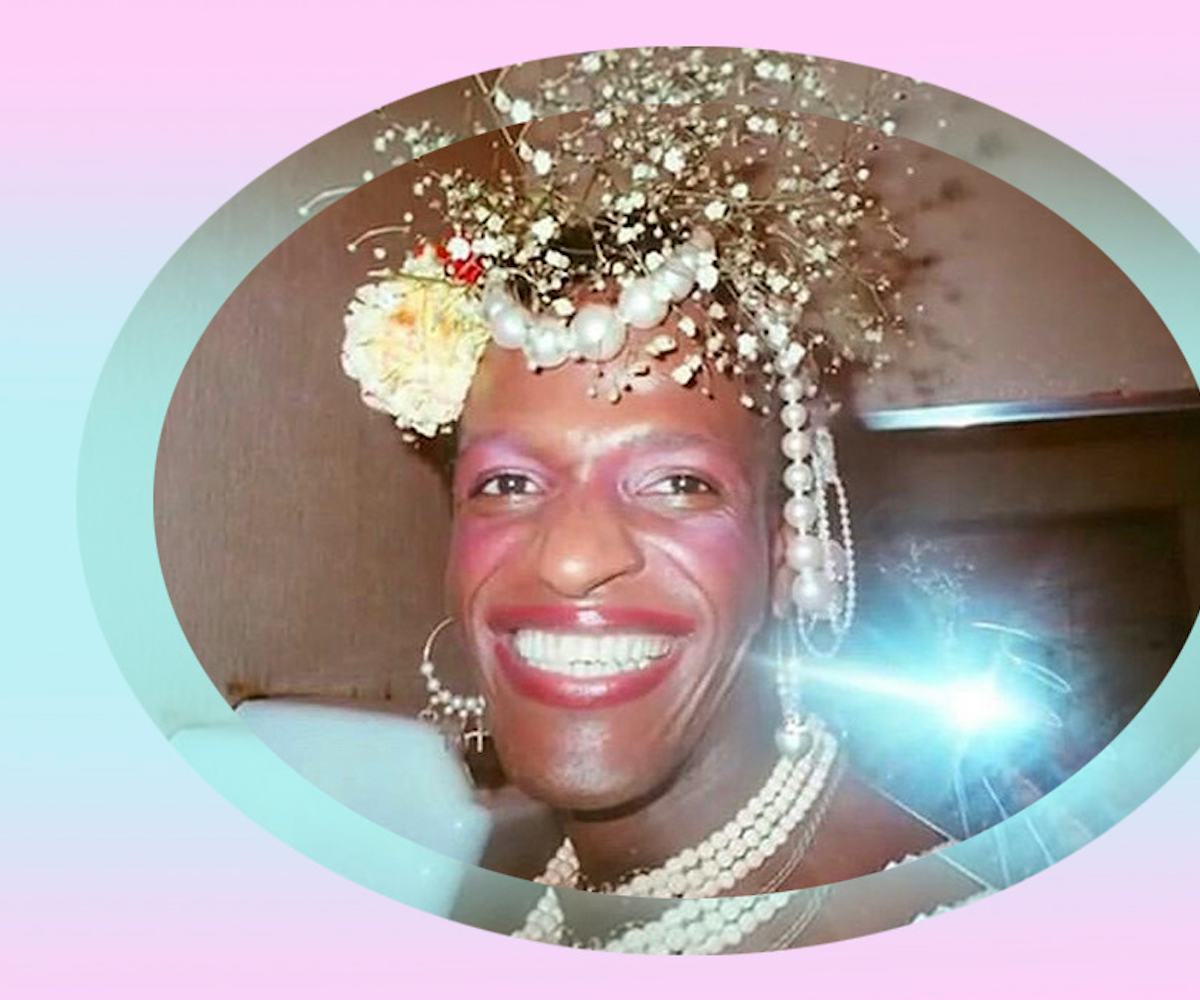 Photo via @hbdmarsha on Instagram
Get A Lesson In Pride History With This New Doc About Activist Marsha P. Johnson
'Happy Birthday, Marsha!' is available to stream now
Marsha "Pay It No Mind" Johnson's life and legacy are celebrated in a new documentary Happy Birthday, Marsha!, released today to the public. Actress Mya Taylor (Tangerine) stars as Johnson in the short film, created by artists Tourmaline and Sasha Wortzel.
Previously, the trans activist's life was explored in Netflix documentary The Death and Life of Marsha P. Johnson, which begins with the unsolved mystery of Johnson's death just a few days after the Stonewall Riots. In Happy Birthday, Marsha!, we learn about her life in the hours leading up to the events that changed the course of history.
Last week, it was announced that Johnson, alongside friend and Street Transvestite Action Revolutionaries co-founder Sylvia Rivera, will be honored by the city of New York with monuments. The news came just in time for the 50th anniversary of the Stonewall Riots. While the location is still undecided—and seems unlikely to replace the ambiguous, white statues currently standing outside the Stonewall Inn—it's a huge step in honoring Johnson's and Rivera's legacies.
Happy Birthday, Marsha! is available to stream now via Amazon Prime; viewing between now and June 17 will support the film's success in Amazon's All Voices Film Festival.