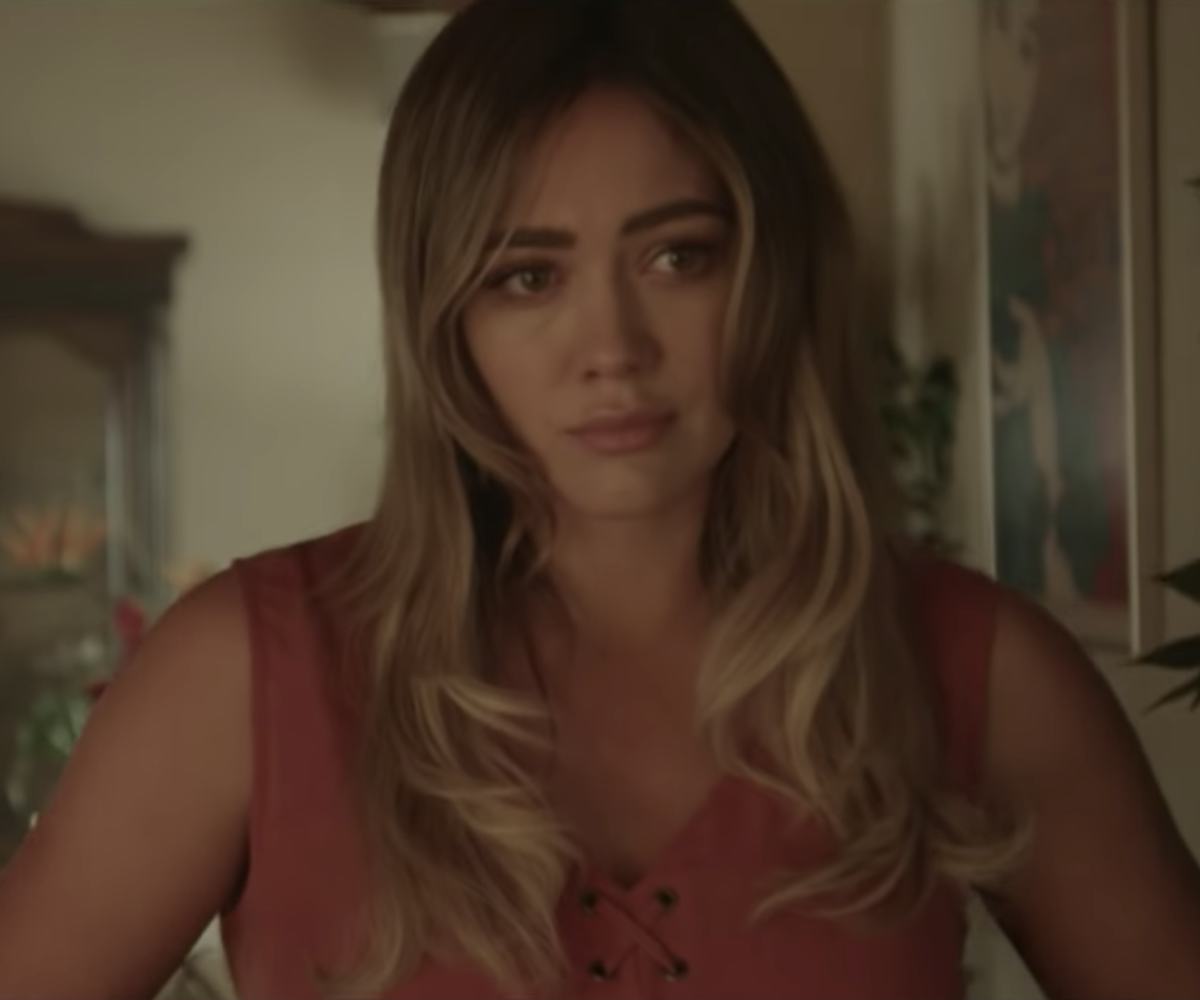 Screenshot via YouTube
Hilary Duff Has Visions Of The Manson Murders In 'The Haunting Of Sharon Tate' Trailer
The film has been critiqued for the premonitions plot
If your fascination with serial killers hasn't been put to bed by the recent slew of Ted Bundy films, you're in luck. Hilary Duff is set to hit the big screen as Sharon Tate, actress and victim of the Manson Family murders in The Haunting of Sharon Tate.
In a new trailer, released today, Duff foresees her and her unborn child's tragic fate (Tate was murdered while eight-and-a-half months pregnant) at the hands of Charles Manson's followers. She's haunted by her killers in visions that lead her to wake up screaming in the middle of the night, see intruders in reflections, and terrified of being in the house.
The previous trailer, released in early January, didn't receive great reviews, with some calling it cheesy and tacky. Tate's sister previously referred to the film as "classless" and "exploitative," and stated that Tate never had premonitions that The Haunting of Sharon Tate uses as the basis of its plot.
This is not the only forthcoming film that will cover the horrific murder. Brad Pitt- and Leonardo DiCaprio-starringOnce Upon a Time in Hollywood, the Tarantino-directed film that sees Margot Robbie as the actress, also plans to bring Tate's story to mass audiences this year.
Watch the new trailer for The Haunting of Sharon Tate, below. The film hits theaters on April 5.