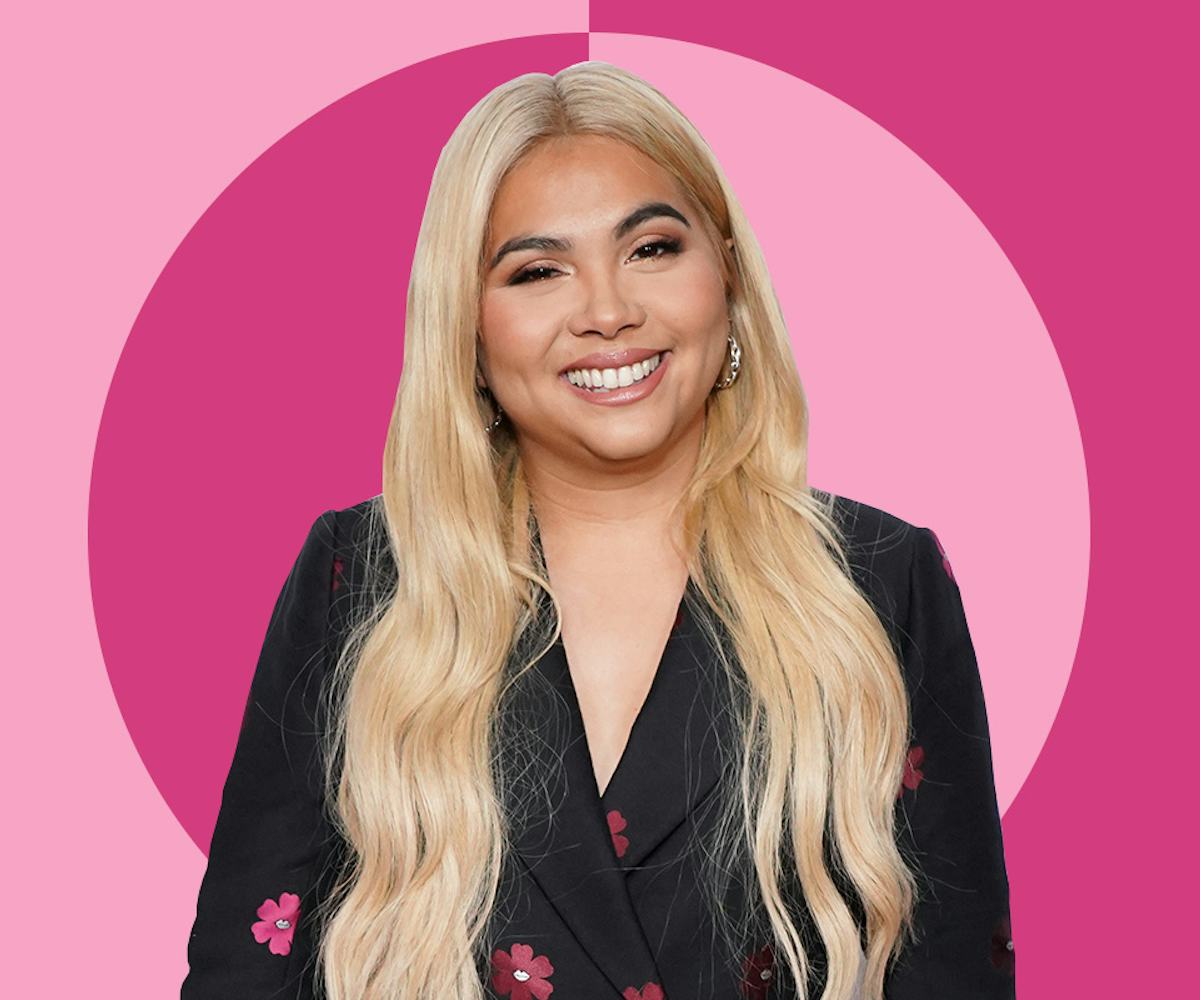 Hayley Kiyoko Is Preparing For Her Most "Fearless Moment" Yet
Ahead of her hosting the Billboard Women in Music Event, we chatted with the singer about her beauty routine and being a "businesswoman in the shower"
It's been a busy fall for former NYLON cover star Hayley Kiyoko. In between the release of two new singles — "Demons" and "L.O.V.E. Me" — off of her forthcoming project, I'M TOO SENSITIVE FOR THIS SHIT, the singer-songwriter announced a new personal first: a beauty partnership. Olay Body tapped Hayley Kiyoko as the face of its new campaign, titled #FearlessMoment, that celebrates the "transformative power" of its best-selling Olay Ultra Moisture Body Wash.
For the campaign, Kiyoko shared via Instagram that she would integrate the body wash into her routine for two weeks leading up to her "fearless moment" — hosting Billboard's 14th Annual Women In Music Event on Dec. 12, just one year after receiving the Rising Star award at the ceremony. "I really want to feel confident in my skin," she shared in the caption.
"The reason we selected Hayley is because of her outspoken voice on behalf of the LGBTQ community and her championship for inclusivity and diversity in music," an Olay spokesperson said in a press release. "As someone who has transformed her musical career due to sheer talent and a drive to succeed — hence, her honor to host the Billboard's 2019 Women in Music Event — Hayley is the perfect partner for a brand that supports so many women in transformation."
Ahead of Kiyoko's big night, we spoke with her about the campaign, how she navigates her relationship with beauty, and being emotional when it comes to her music. Read highlights from the interview, below.
This is your first-ever beauty campaign. Why did Olay feel like the right partner?
Olay is just an incredible company, and I've actually loved Olay body wash for a long time now. It just made sense to collaborate because I've never done a "transformation" before. I have really dry, sensitive skin, so it made sense to try it out and see what would happen. For me, it's important to align with a quality brand that is spreading not just awareness of their products but also promoting an empowering message about fearless beauty in all forms, and that's what I'm about with everything that I do.
You committed to working in the product for two weeks. How has it affected your skin and general routine?
It's been amazing because I always have to take a shower, and [then use a] lotion, and then an oil, because my skin gets so dry. During this 14-day transformation, I don't even have to put lotion on after the shower. The product is so creamy and moisturizing. My skin, and my legs especially, has been glowing more than normal. I feel really great going into the [Billboard] Event knowing that I don't have to add all of this extra stuff on my skin, that the moisture and the glow is already there. Everyone wants to glow, so it's an ideal situation.
What does the rest of your beauty routine look like?
I've had blonde hair for five years, so my beauty routine consists of a lot of leave-in conditioner, hair masks — anything to make sure my hair doesn't fall out. I really like jade rollers, too, because they're nice and cool and help me with my puffiness. I really like to keep things [looking] natural, and so I think that's why this body wash has been so great because it's just one last step that I have to do. I'm kind of lazy with my beauty sometimes — I just like to get up and go, so it's been great to have my skin feeling so healthy.
What's on your go-to shower playlist?
If I'm being honest with you, I don't listen to music in the shower. Is that a weird thing? I'm rethinking my life now [laughs]. Silence is key! I love showering in silence because I just think about life, contemplate, and reflect. I didn't know people listened to music in the shower. Is that a thing? I'm a businesswoman in the shower — I get in the shower, and I get things done.
What was your relationship with beauty growing up?
I used to struggle with the concept of beauty — trying to figure out what beautiful could be, what it meant. For me, I thought it meant being a girly-girl. Through growing I realized, being beautiful is just being confident in who you are and embracing who you are.
Did you ever feel like you had to approach beauty in a certain way to validate your identity as a queer woman?
Totally. I think that just goes back to how I struggled with my femininity and my masculinity. Growing up, being feminine was what was beautiful in society. That's not the case, but you're taught that growing up. So it was hard for me to fit that mold because I was in-between; I was a tomboy, I like to wear boys clothes. I had to find that happy medium of what society thinks is beautiful and, inevitably, what I think is beautiful.
What does that happy medium look like to you now?
For me, it's confidence and not putting rules on who you are and what you look like every day. Sometimes I dress more feminine, and sometimes I dress more masculine depending on how I feel, so [it's about] not letting that dictate how I navigate my beauty and my confidence.
You're very vulnerable and open you in your music; how much internal wrestling do you do to feel comfortable sharing so much of yourself?
I've learned that being honest and embracing vulnerability is something that we all have in common, and embracing that has been very powerful for me. I'm not perfect, I'm very emotional, I have demons that I battle. Life isn't always the easiest thing. So, for me, as a musician, and as an artist, I've always just wanted to be real and honest, and speak about the truth. Just being honest about who I am and what I'm dealing with has always been a very important thing for me, so I'm just going to keep doing that. I have a new single coming out on Friday (Dec. 13), which is a very personal song. It's just empowering to be honest and personal with my fans.
Do you feel as though you have a responsibility to your fans to be so open in your music about your life and your identity?
I think I have a responsibility to myself. I think I have a responsibility to myself to be the best person I can be, and the best person I can be is honest.