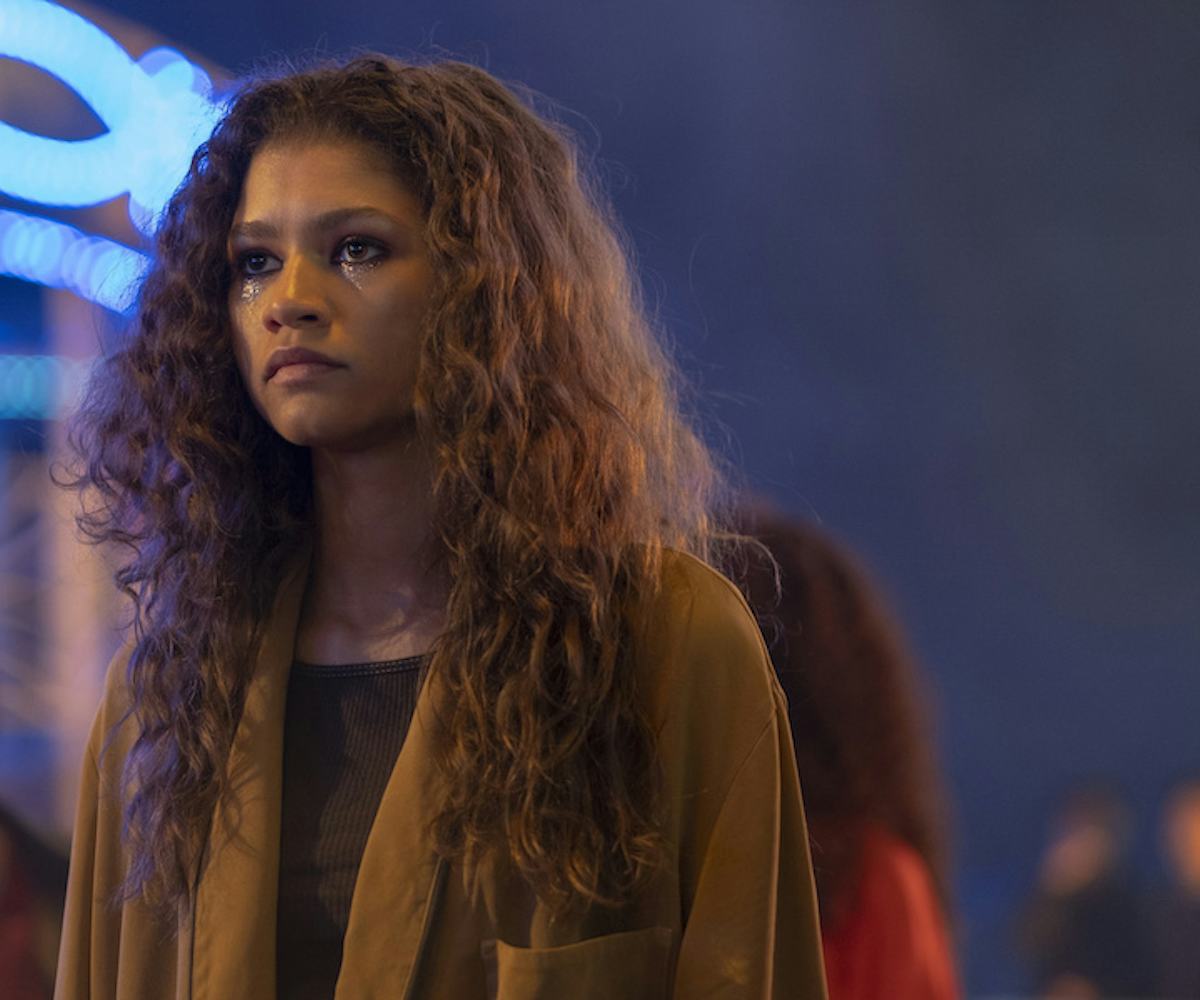 Courtesy of HBO
HBO Is Adding Mental Health Disclaimers Before 'Euphoria' And Other Series
It wants to open up a broader conversation about mental illness
HBO will officially be adding mental health disclaimers before episodes of Euphoria, as well as a number of other series including Barry, Girls, andThe Sopranos. Per a new report by Variety, the network is aiming to open up conversations about mental health rather than warning viewers to turn away from the shows. In addition to these disclaimers, HBO will be rolling out an online series titled Doctor Commentaries, in which clinical psychologist and mental health advocate Dr. Ali Mattu will discuss scenes involving mental illness from various series across the network.
"HBO has always been at the forefront of telling stories featuring complex characters, some of whom deal with mental illness, from The Sopranos to Euphoria, encouraging more conversation around the different facets of mental health," Jason Mulderig, vice president of brand and product marketing at HBO, told Variety. "We are not saying 'viewer discretion is advised.' We are saying 'viewer conversation is encouraged.'"
Zendaya recently opened up about her own anxiety that stemmed from playing Rue on Euphoria. In an interview with Elle, Zendaya revealed: "Even though Euphoria coming out was amazing and exciting, it was also extremely stressful. It gave me a lot of anxiety every week." She added, "It didn't feel fake to me; it felt like she was me in another version of my life."
On Thursday, HBO unveiled its first episode of the Doctor Commentaries series, which discusses "Real OCD vs. 'I'm So OCD" with clips of Lena Dunham from Girls. In a statement shared with Variety, Dr. Mattu said, "It's easy to overlook symptoms of mental illness and examples of mental health when we're watching a show. There's so much we can learn within certain scenes of these selected shows and we hope the commentaries give viewers a new perspective on mental health."
Watch the first clip below.