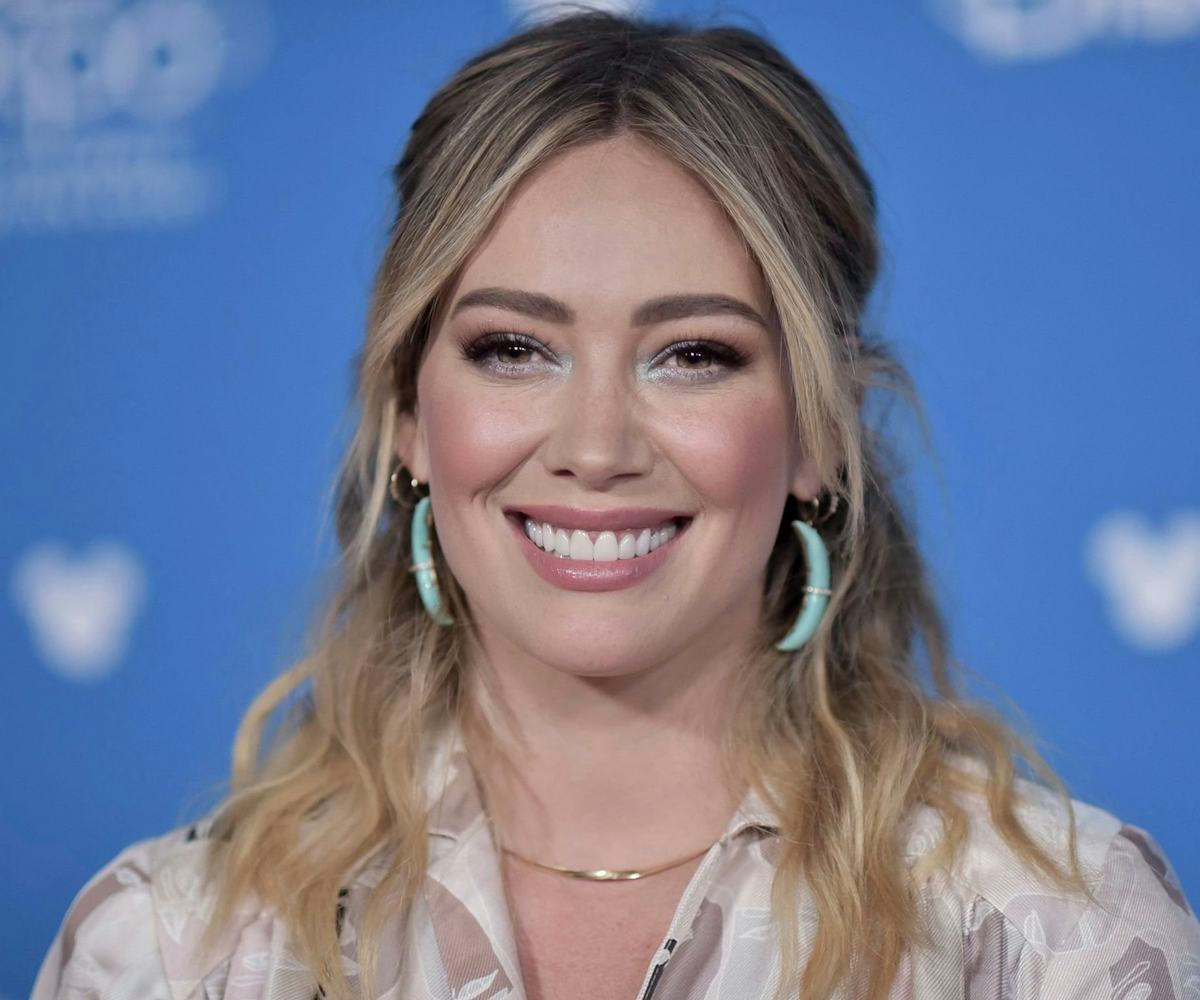 Photo by Richard Shotwell/Invision/AP/Shutterstock
Hilary Duff Is Now 'Lizzie McGuire' Blonde
Ahead of the show's reboot
Hilary Duff is getting in the spirit by dyeing her hair "Lizzie blonde" ahead of the Lizzie McGuire reboot. The actress is reprising her role on the popular early aughts show, as a 30-something Lizzie navigating life and love in NYC.
Although Duff is already blonde, hairstylist Nikki Lee wanted to make sure it was different enough from her normal shade. "When creating Lizzie's new blonde it was important to Hilary that it was different from what Lizzie had in the past, and also a little different from what Hilary would normally have," Lee shared in an Instagram post debuting the new color. The look features lighter ends and pieces surrounding Duff's face, and more dimension throughout the top.
Lee broke down how she got the look, detailing the formula she used to achieve the shade.
Although a premiere date hasn't been set for the reboot, Duff's hair transformation signals that the show is definitely on the way.