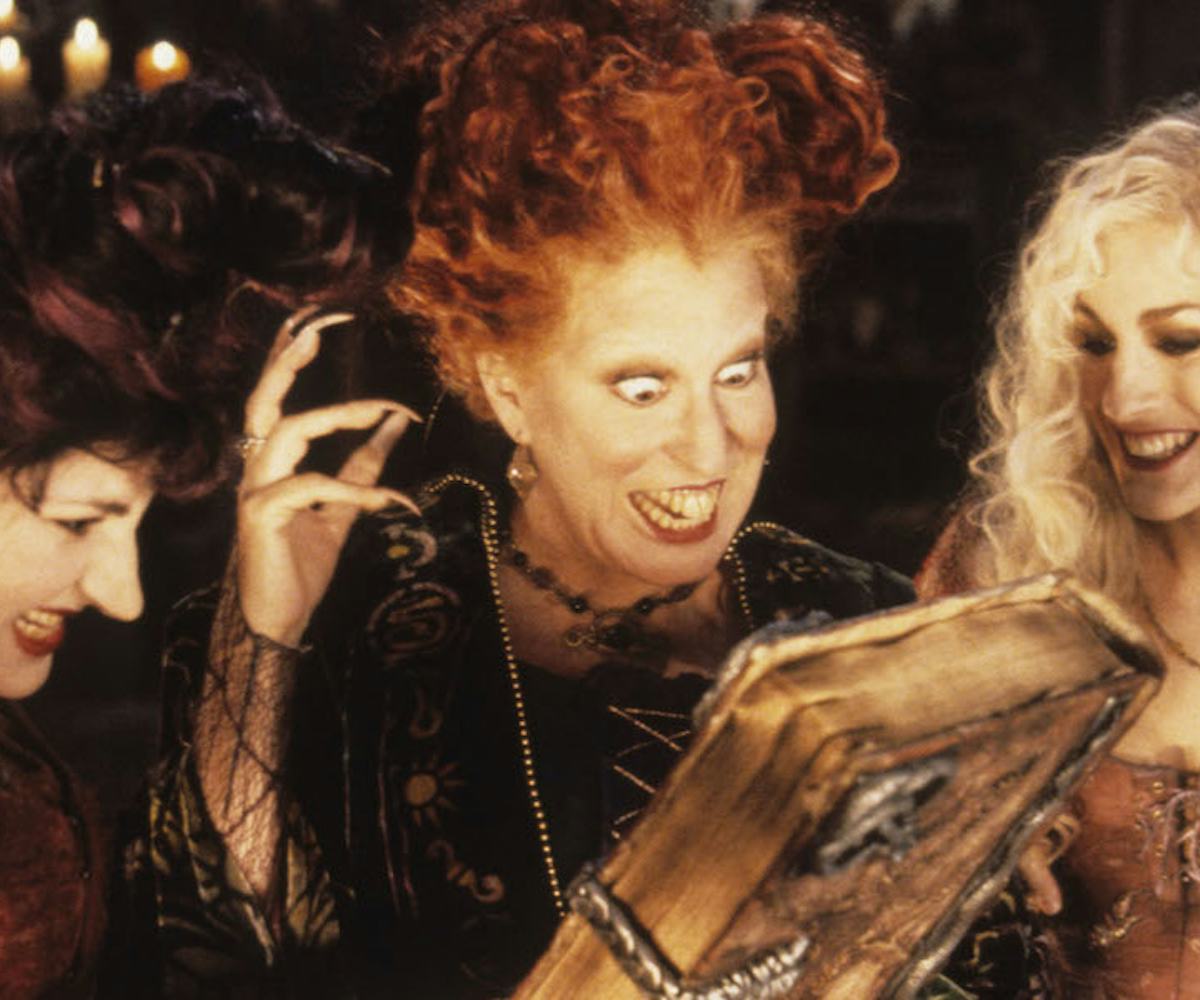 Another 'Hocus Pocus' Movie Is Happening Thanks To Disney+
As if all the buzz surrounding movies coming to Disney+ wasn't enough for you to secure a subscription already, the new streaming company is now reviving a fan favorite. After Hocus Pocus arrives on streaming with the launch on November 12, according to Collider, the network will be finally bringing us a sequel. Last year, it was rumored that Hocus Pocus would be getting a super diverse, queer sequel, though these two reports don't seem to be related.
There's no word on what the sequel will be about—it's been two decades since the first film, so Max and Dani Dennison would be plenty grown up and possibly have children of their own who we could follow. The franchise also could easily go the route of any one of the Halloweentown movies and replace cast members to keep the plot rolling from where it left off, or the studio could even simply remake the 1993 film. None of the three original Sanderson Sisters — played by Sarah Jessica Parker, Bette Midler, and Kathy Najimy— have signed onto the project, nor have any other stars, but, per Collider, Disney hopes they'll join the film in some capacity.
Hocus Pocus is just one of many favorites coming to Disney+, so as we wait for the sequel to eventually come to fruition, there will be plenty to stream to fill up the time. All of the Zenon franchise, Twitches, Camp Rock, and more will be available, so start building a schedule now to cram in all the must-see content.