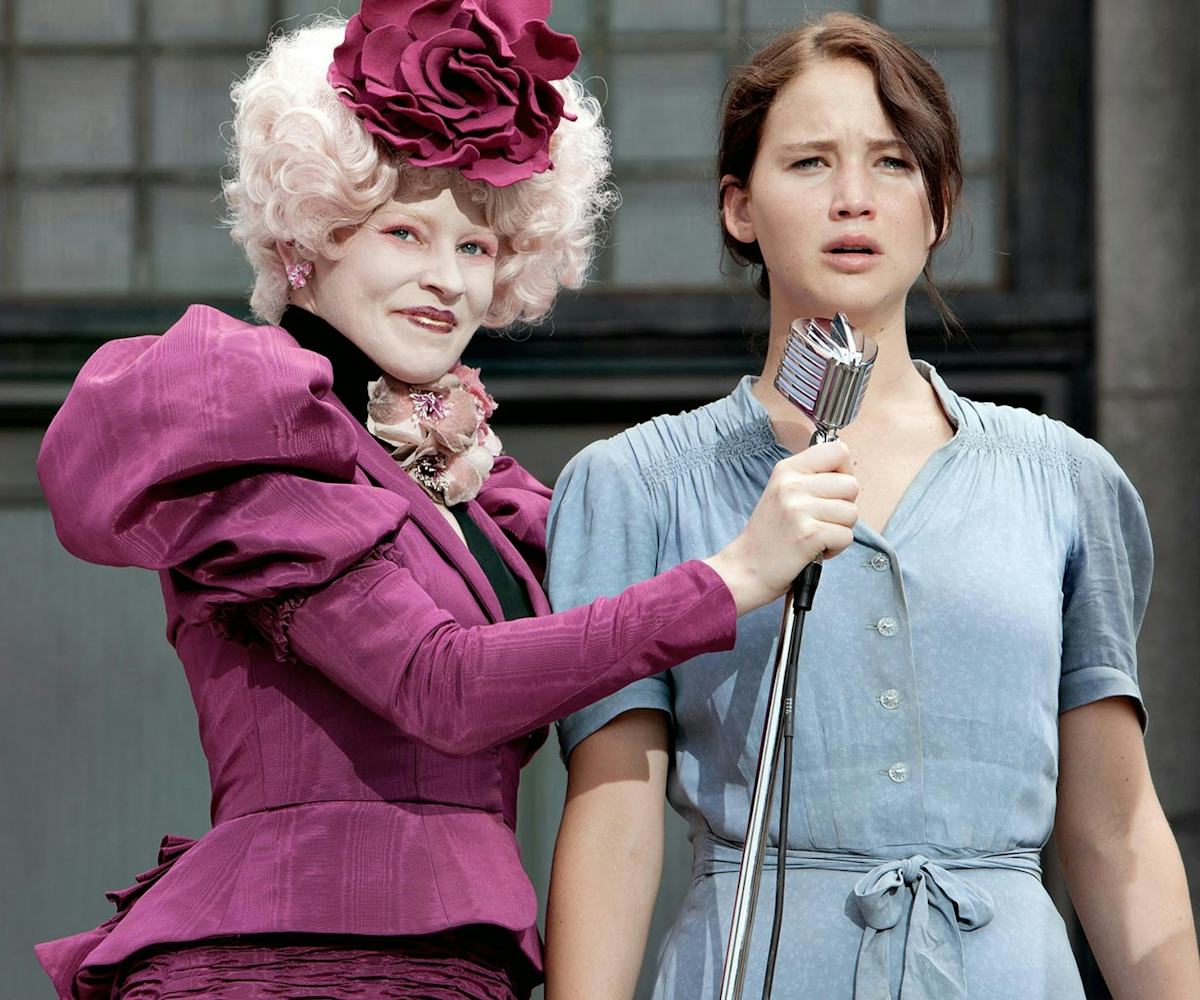 Photo courtesy of Lionsgate.
A 'Hunger Games' Prequel Is Coming And Fans Can't Deal
It will be set in the "Dark Days of a failed rebellion"
Suzanne Collins dropped a bomb on us yesterday when she announced that she was writing a fourth Hunger Games book.
This one, yet untitled, is a prequel and already has a May 19 release date. According to BBC News, the book is set 64 years ahead of the Katniss Everdeen-focused events of the original trilogy. It reports that it will focus on the "Dark Days of a failed rebellion in the city" and"'explore the state of nature' as Panem attempts to rebuild." With this release, Scholastic, the book's publisher, is hoping to introduce new readers to the series and reignite old flames (see what I did there?) in die-hard fans.
If Twitter is any indication, they're already succeeding at the latter. OG fans of the franchise are ready to bring back their single braid and Mockingjay paraphernalia in anticipation of the new book.
Some of them are trying really hard to fight it because the Hunger Games are soooo 2015.
Other people are gladly falling back into the nostalgia and the emotions.
Some folks think we really need this because what is the YA industry even doing right now?
And of course, there are those who are already anticipating the movie announcement to drop.
Please excuse me while I go re-learn that whistle-tune.