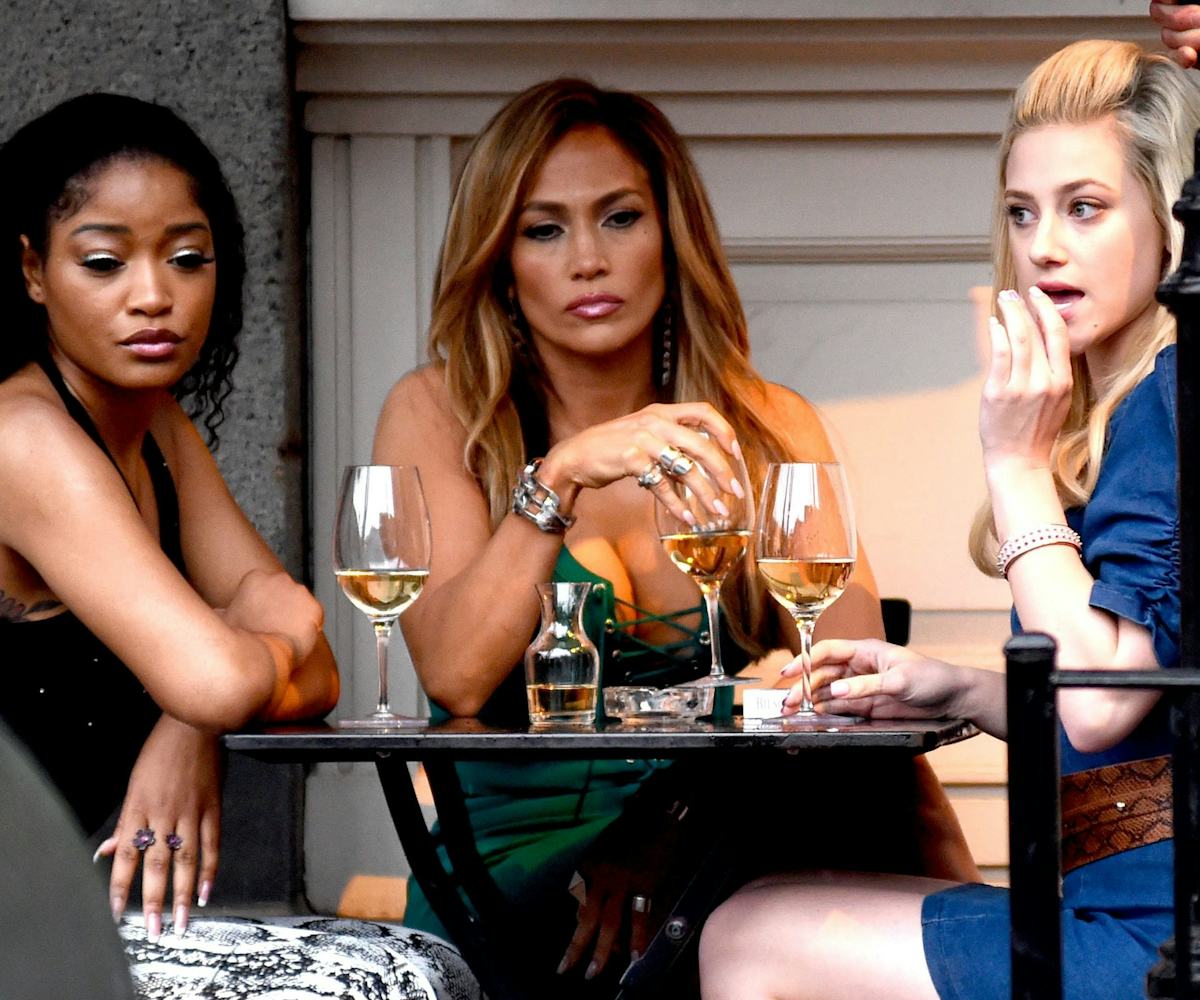 Photo by Kristin Callahan/ACE Pictures/Shutterstock.
'Hustlers' Just Dropped Teasers Of Jennifer Lopez, Cardi B, Lizzo, And More On The Pole
Keke Palmer, Lili Reinhart, and Constance Wu also appear
I am so excited about Hustlers that I also feel slighted that it won't be released until September, so it won't have the chance to live in its glory as the official movie of our Hot Girl Summer. I feel even more passionate about it after the film's official Instagram account dropped several videos showing our favorites in character. Keke Palmer, Cardi B, Jennifer Lopez, Lizzo, and more show us what they're made of on the pole, and I'd spend my rent check on each and every one of them.
Constance Wu is playing Destiny, and I get the feeling that the card she's waving isn't hers.
J. Lo is the baddest bitch in this fur coat as Ramona. That money she's rubbing all over her face isn't going to cause any breakouts because, when you're THAT bitch, money respects you.
Elizabeth, played by Julia Styles, is just worried.
Keke Palmer's Mercedes knows you need a drink to calm the nerves before the big heist.
I'm getting strong bratty princess findom vibes from Annabelle (Lili Reinhart).
I've watched Lizzo slide down this pole 74 times now.
Cardi provided the soundtrack for all these snippets. She also provided the boobs in her clip where she's playing Diamond.
It's raining on Trace Lysette as she performs as Tracey.
Madeline Brewer plays Dawn, who looks like she has the gift of gab. Justice (Mette Towley) is literally willing to run to the money.
The full trailer will be released on July 17.