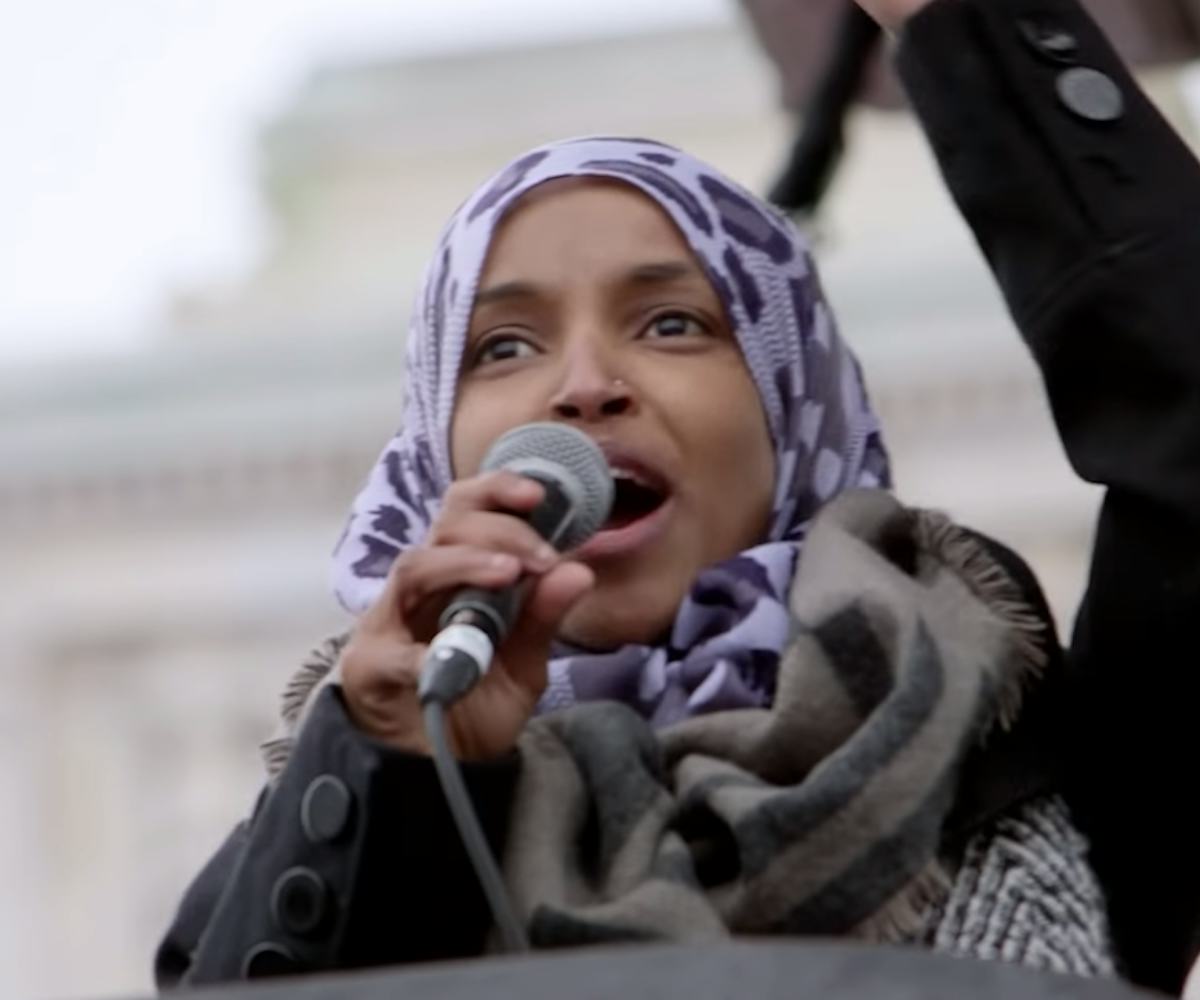 Screenshot via YouTube
'Time For Ilhan' Chronicles Ilhan Omar's Historic Campaign
An inspiring account of how Omar became the first Somali-American lawmaker ever
Ilhan Omar's history-making campaign to become the first ever Somali-American lawmaker in U.S. history has been made into an inspiring documentary by filmmaker Norah Shapiro, who followed Omar since 2015. The first trailer was released today, and it's filled with campaign-trail clips that highlight the deeper meaning of Omar's win, and the difficulty she faced as she ran for office.
Shapiro told Elle, about the decision to follow a candidate around, without any certainty of a triumphant ending for the film: "I joked with her, 'It doesn't matter if you win or not,' ... What I meant was that I felt confident there was going to be a great story no matter the outcome... What she was doing was going to be epic and fascinating."
Shapiro, who is Jewish, did elaborate to Elle about her feelings regarding Omar's recent statements about Israel and Aipac, "I haven't spoken with Ilhan directly about this stuff. But I think… that questioning American foreign policy toward Israel is not inherently anti-Semitic, and there's a way about talking about those things that can dip into anti-Semitic tropes and that's very dangerous and hurtful and that's a tricky balance and we're watching [it] play out." She also added to Ellein a written statement, "there's a lot of room for her to engage in this debate and with much greater sensitivity and care," but that she is "deeply disturbed" by the Islamophobia that has been embedded in the reaction to Omar's original statements.
Watch the trailer for Time for Ilhan, below. Head to the film's site to purchase the documentary for viewing, available now.