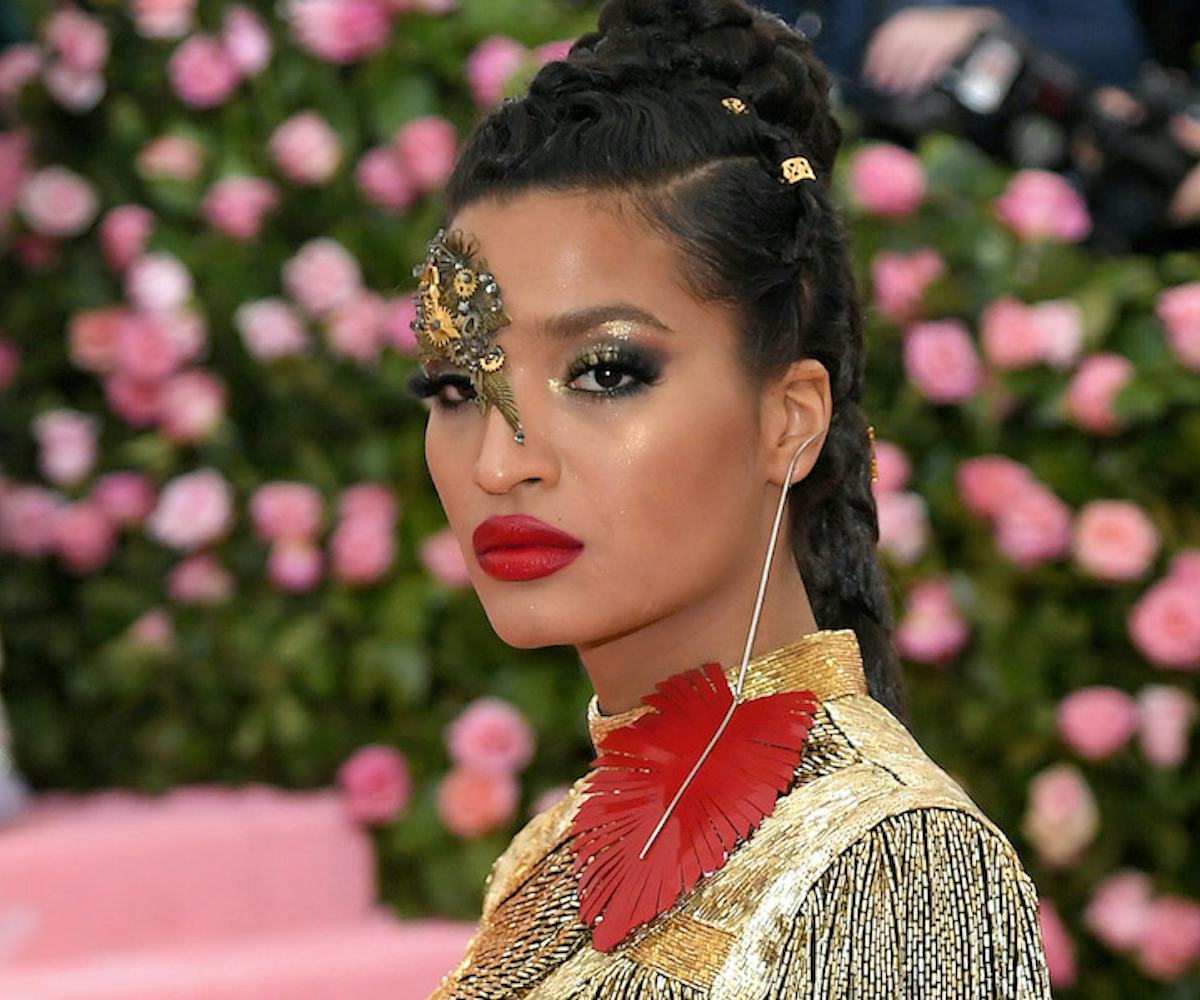 Photo by Neilson Barnard/Getty Images
'Pose' Star Indya Moore Was A Victim Of Sex Trafficking When They Were "Just A Kid"
They opened up in a new interview
Transgender actor and model Indya Moore revealed in a new interview that they were a victim of sex trafficking when they were 16 years old.
The Pose star opened up to Elleabout how they turned to a Facebook message from "some people in a nearby area" after needing money for hormones. "They told me that they had a lot of friends who were trans and they wanted to help me in my process. And that they could help me to get the money that I needed to be a woman," Moore told the publication.
After they accepted the invitation, "they told me that all I had to do was play with these men who will come in for a moment to see me and play with me and then they'll give me money." They ended up staying and having sex with the men, for over a year, giving a cut out of their profits to the people that brought them in. "They told me I needed to do it continuously so that I could afford hormones," Moore said, explaining why they stayed.
"I didn't understand what sex trafficking was at the time," Moore continued to tell Elle. "The language I knew was that they were, basically, my pimps. I was just a kid." Per the article, Moore left after they were "beaten in a dispute over [their] hormone therapy," a scar from which they have on their cheek to this day. "I remember thinking, 'You messed up my face,'" Moore said. "Feeling like I wouldn't be able to make money anymore because the way they showed me how to do it was the only way I understood that I could."
Read the entire interview with Elle here.