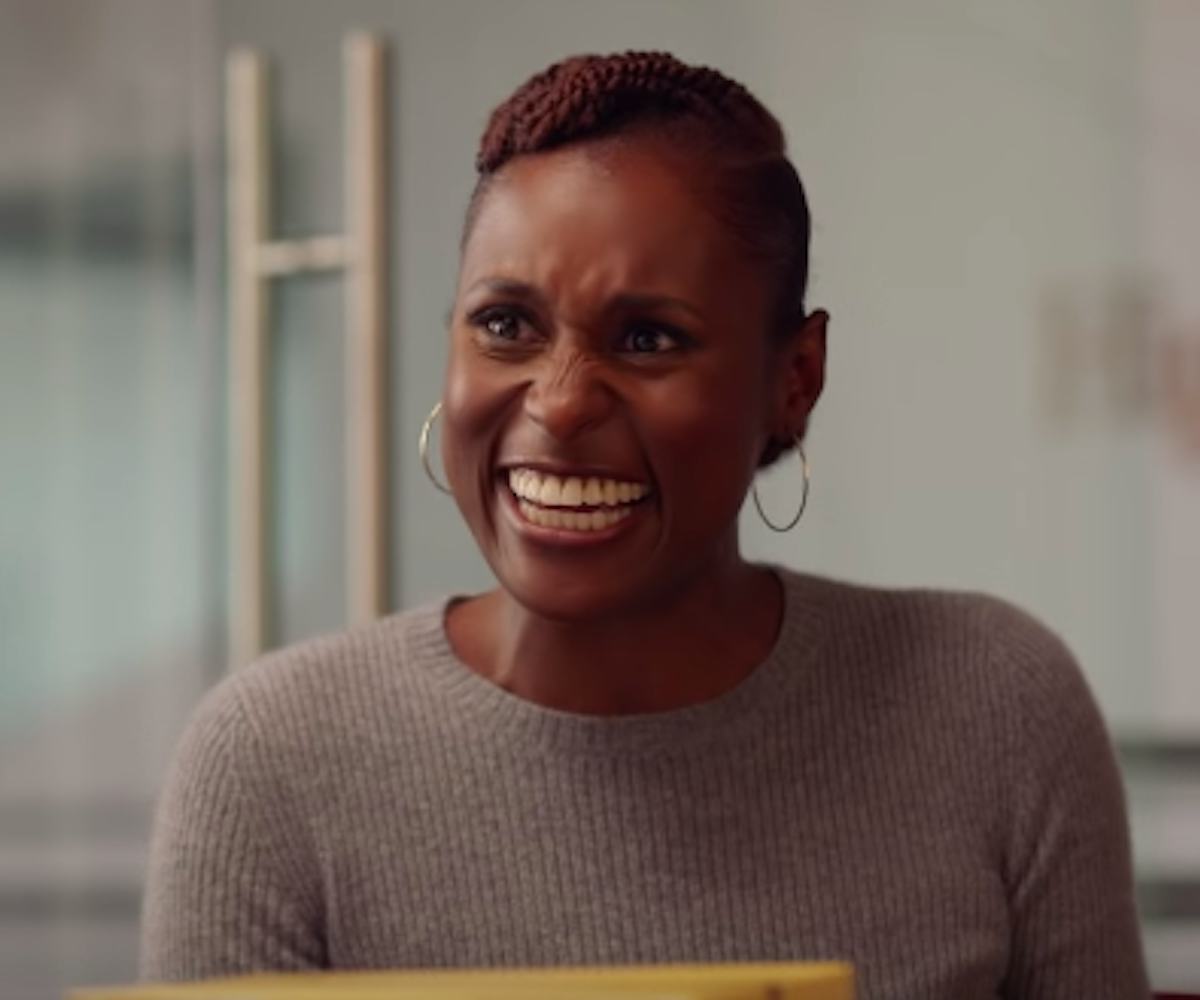 Photo via screengrab
Issa Rae Is Messy As Ever In 'Insecure' Season 4 Trailer
The 10-episode fourth season premiers April 12
Issa, Molly, and Lawrence are all back for more messy, personal growth. Ahead of its April 12 return to HBO, Insecure released a new season four trailer to tide fans over — and take minds off COVID-19, if we're being honest — until next month.
Issa Rae's character is once again trying to straighten out her life. "I'm focused. It's like no job, no man," she says while getting high. "All this sounds bad, but it's actually really good. It's good vibes!" Even though she's finally working on the Block Party she's passionate about, things still seem low-key a mess. The trailer finds Issa pretending to be her own assistant while on the phone with a client and at another point her ex-boyfriend Lawrence reveals that he's dating a mutual friend. Even her signature mirror reflection is tired of Issa's antics and snaps back. "I got shit going on over here, too!" You know times are stressful when even your imaginary hype girl has had enough.
"Season four follows the main characters in the aftermath of the decisions they made in the last season," said HBO in a synopsis. "Issa pursues a passion project she actually cares about, Molly navigates a real relationship for the first time, Lawrence figures out what leveling-up means for him, and we see the effect of Tiffany's new baby on the dynamic of the friend group. Along the way, we'll see these characters evaluating relationships, both new and old, in an effort to figure out who and what comes with them in this next phase of their lives."