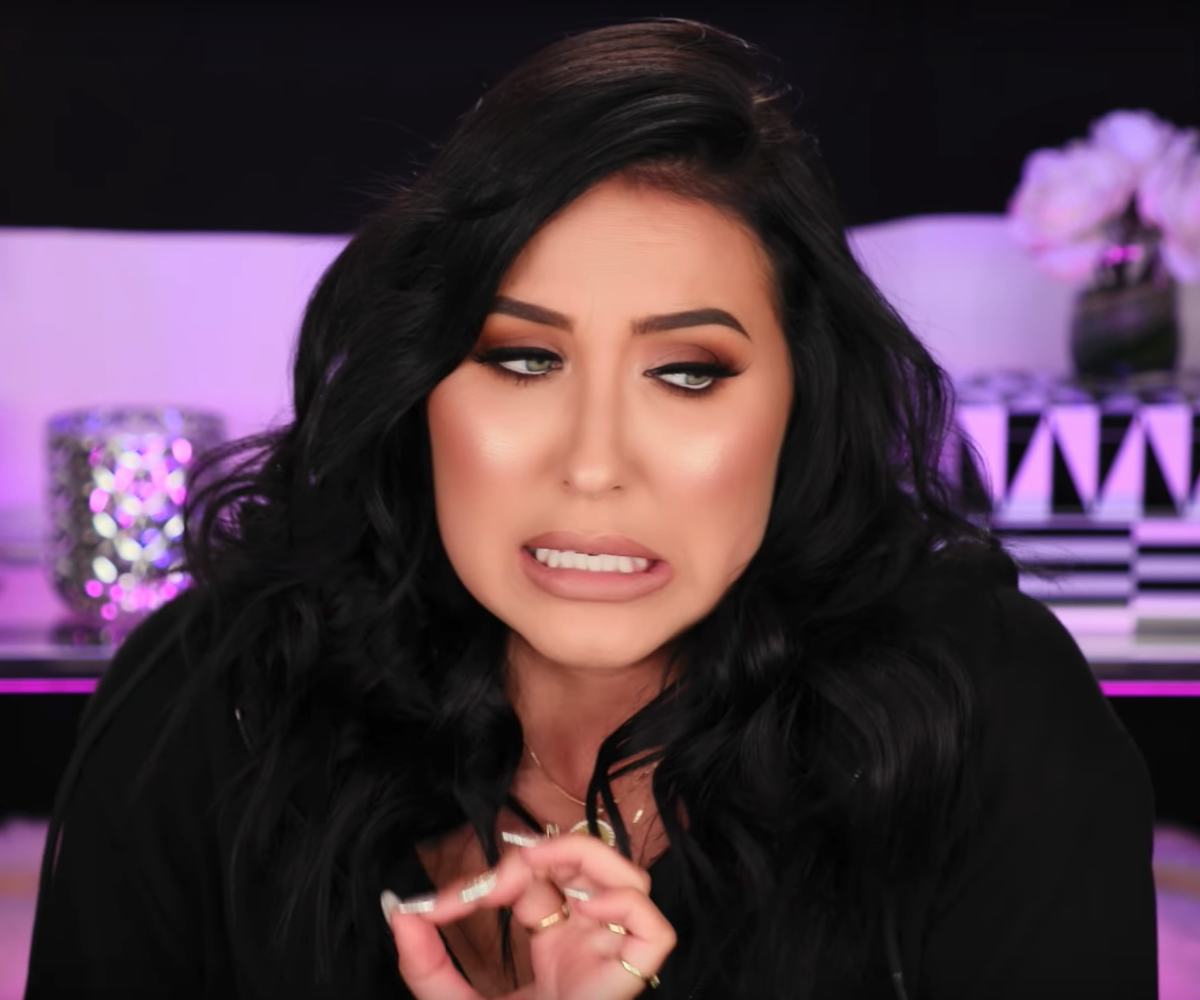 Screenshot via Youtube
Jaclyn Hill Is Back On Twitter Following The Backlash, And People Have Guesses As To Why
Could another launch be on the horizon?
It's been a tumultuous few months for Jaclyn Hill. The beauty YouTuber and entrepreneur has been laying low on social media following the backlash from the launch of Jaclyn Hill Cosmetics, save to respond and then apologize for her faulty lipsticks. But it looks like her Twitter hiatus might be over—if we are to go by a tweet posted yesterday afternoon. Hill tweeted "Hi babies," to her 300K+ followers, and her mentions were immediately flooded.
While some welcomed her back, others wanted answers from the beauty YouTuber, whom they claim is being evasive. "Respond to customers who have real concerns and the ones who have yet to receive a refund," said one user. Following complaints of hair and bubbles in her lipsticks, Hill said she'd be refunding anyone who purchased a lipstick back in June, but many commenters claim people have yet to receive any money.
Some predicted that she was only back to announce more product from her brand or support a new Morphe launch (Hill is a longtime collaborator and fan of the beauty brand). Reddit's Beauty Guru Chatter subreddit echoed the sentiment, suggesting that Hill's return is calculated. "She will do 1 Q&A video from Twitter, one fall look video & a favorites video, then collaboration/Jaclyn Hill Cosmetics release. I would bet money on it," one user wrote. "She's launching a holiday collection, I guarantee it," speculated another. The tweet was posted following an Instagram post by Jaclyn Hill Cosmetics earlier this week, in which the brand admitted they did not "meet the standards we've set as a brand" and said that they'll be taking a moment to "rebuild" but are "excited for what's to come."
Hill has yet to respond to any of the speculation or address refund comments, but we'll update this space if she, or the brand, says anything new.