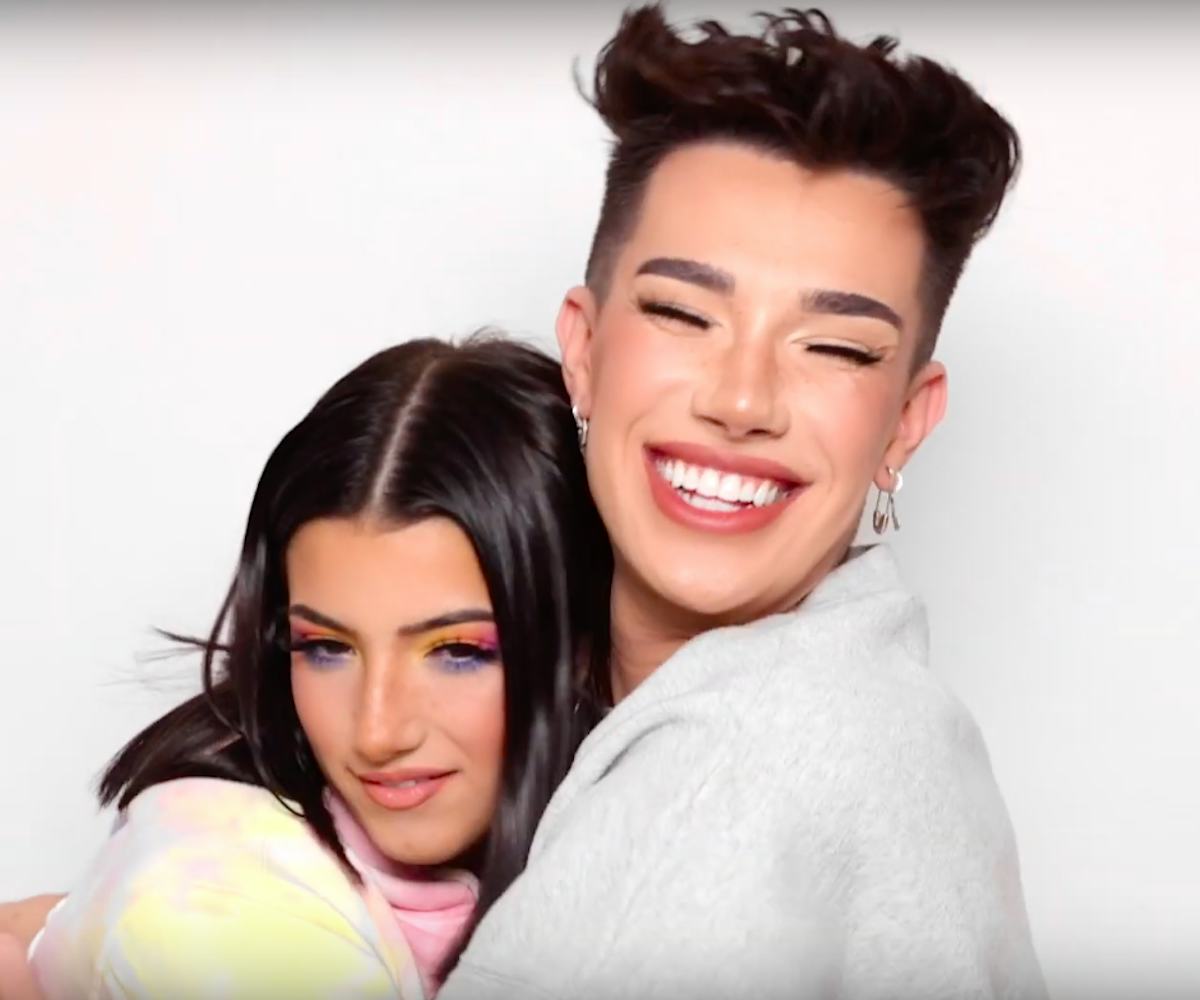 Courtesy of YouTube
James Charles Did Charli D'Amelio's Makeup In A New Video
The pair's long-awaited collab is finally here
After a few days of social media teasing, James Charles and TikTok star Charli D'Amelio released a collaborative video on Charles's YouTube channel. As the pair reveal in the video, they've been friends for a while, though they've been saving sharing any joint content for this very video — where D'Amelio receives a colorful makeover from one of the beauty world's biggest stars.
Before the video's release, Charles and D'Amelio had teased TikTok followers, sharing a video of a joint dance routine. "The collab you've all been waiting for," Charles wrote. The beauty YouTuber had also hinted at the then forthcoming YouTube video on his Instagram story, posing for a selfie that he captioned with, "collab video coming today." His collaborative counterpart expressed similar excitement, tweeting, "I am so excited for you all to see @jamescharles video at 3pm et."
Of course, the video contains plenty of makeup ideas to DIY — including a final eye look that looks like a miniature sunset —but the two also open up about life, including the downsides of Internet stardom. Both admit that it can be hard to maintain privacy when they're not on camera, but D'Amelio said she's learning to navigate her newfound viral fame.
The tutorial concludes with D'Amelio admiring her look. "I love it," she says sharing a hug with Charles. "It's so different than literally anything I've ever done." The 15-year-old is often seen on TikTok with bare minimum makeup, often filming with a completely bare face. In addition to the tutorial shared on the beauty YouTuber's channel, D'Amelio posted a video of BTS to her own channel. In the 11-minute video, D'Amelio opens up about why she started TikTok, and Charles explains why she shouldn't be using the same beauty blender for a year. (Good news, he promised to send her home with a pack, because he was "concerned".)
Check out both videos, below.