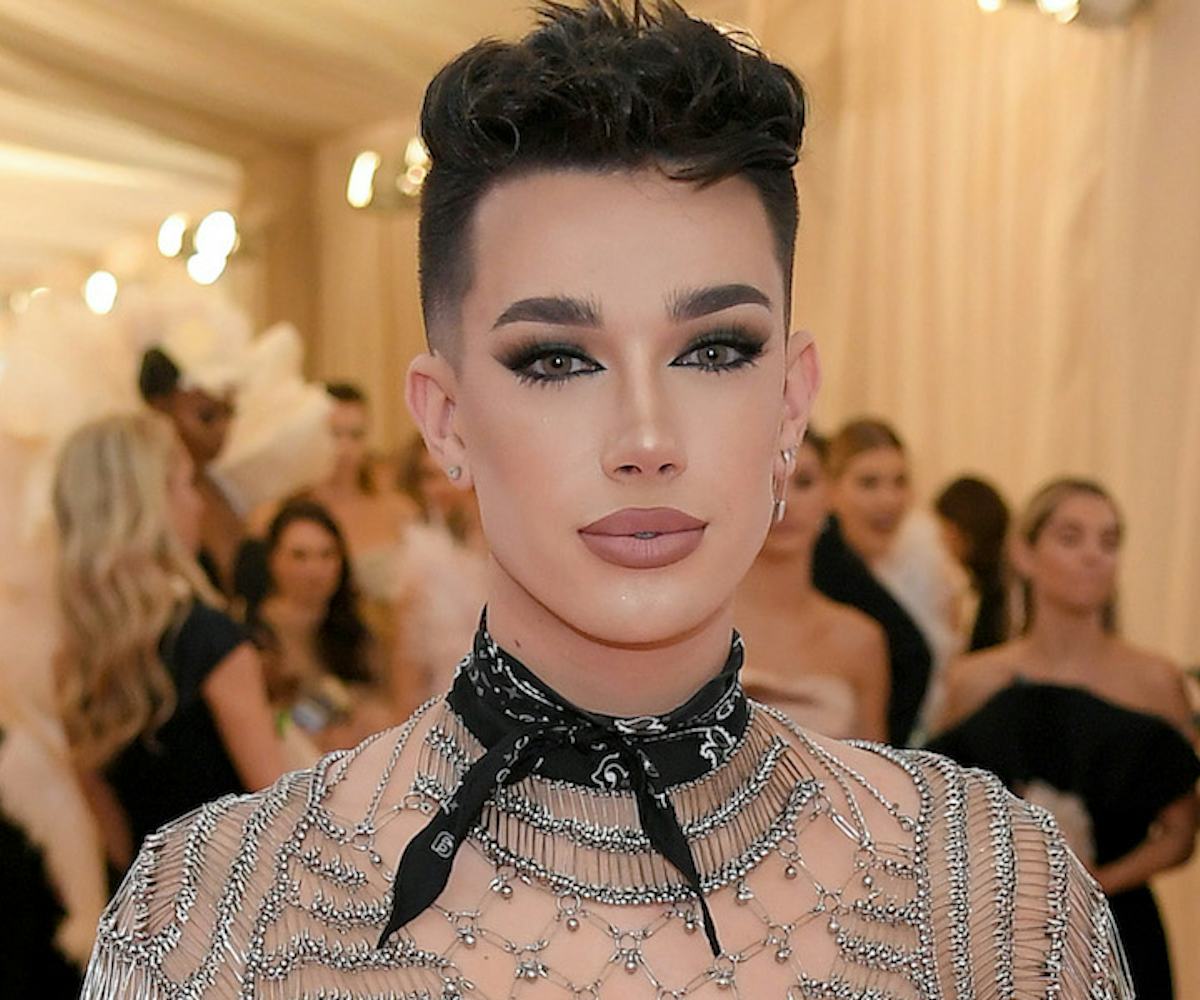 Photo by Neilson Barnard/Getty Images
James Charles Seems To Think Influencers Are Marginalized
James Charles had some words to share about his first time at the Met Gala, and I, along with Twitter, have questions. After thanking YouTube for the invite to the invite-only event, and Alexander Wang for his outfit, Charles seemed to imply in his Instagram post that his attendance was impactful for an underrepresented community... and no, we don't mean the queer community.
"Being invited to such an important event like the ball is such an honor and a step forward in the right direction for influencer representation in the media and I am so excited to be a catalyst," Charles said in his post. Fran Tirado, deputy editor of Out magazine, joked on Twitter in response, "ah, yes. The historically oppressed and marginalized class, 'influencers.'"
YouTuber Tyler Oakley weighed in with another perfect quip, asking, "Nobody died at Tanacon?" adding "LGBTQ*I*A+" to infer that Charles believes the "I" stands for influencer, as opposed to intersex.
Back in April, Charles faced backlash for a video in which he identified himself as not being "full gay," explaining that there has "been girls in the past who I've thought were very, very beautiful. There's also been trans guys in the past, too, that I was really, really into for a moment in time." Alleging that being attracted to trans men, in any way, makes one not "full gay," is downright transphobic. He has since apologized and stated he should have "chosen my words wiser."
Even if Charles wasn't acting as though influencers were a marginalized group, he was also getting a bit ahead of himself by assuming he was a "catalyst" for getting more invited. "A whole Liza Koshy [who got her career started on Vine] has been a regular attendee," one Twitter user pointed out, which definitely precedes Charles' appearance.