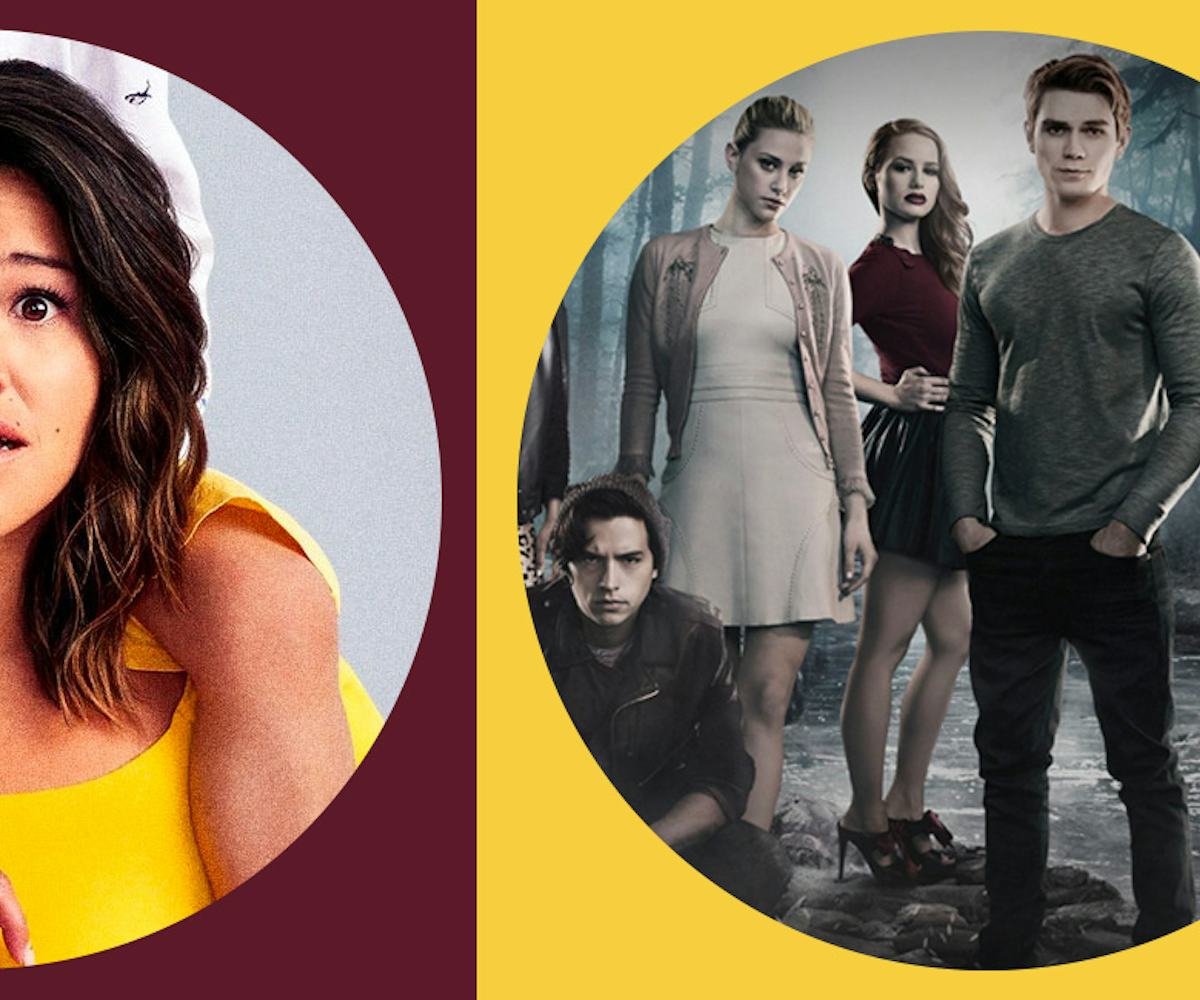 Photos via CW
'Riverdale' And 'Jane The Virgin' Are Getting Spin-offs
Plus, there's a Nancy Drew reboot
Two of the most binge-worthy shows on television are getting spin-off series. The CW has announced both Jane the Virgin and Riverdale have spin-off pilots in the works. In addition, the network will be rebooting Nancy Drew and creating a series based on Lost Boys, Vulture reports.
Riverdale's spin-off looks set to fill the aching void in your heart left by early seasons of Glee. Per Vulture, titled Katy Keene, the series is a musical dramedy set in NYC that follows four Archie Comics characters as they take on the city in pursuit of artistic dreams.
As for Jane the Virgin, the spin-off will be based on the novel of aspiring author Jane Villanueva (played by Gina Rodriguez in the original) called Jane the Novela. Rodriguez announced the show via social media, writing, "Jane will be birthing a SPIN OFF!!!" under a photo of herself with a pregnant belly and her television son Mateo that has fans thinking Jane might just be pregnant again, even though her current love interest Rafael cannot have any more kids.
In the still-untitled reboot, Nancy Drew will be forgoing college due to "family tragedy," according to Vulture, keeping her investigations close to home. The Lost Boys, loosely adapted from the 1987 film, is a vampire-riddled series focused on the lives of two non-vampiric brothers who move into their new town with no knowledge of the creatures that neighbor them.
No word yet as to when these series will be arriving, so there's plenty of time to catch up on already-released material to be primed for watching as soon as they're out.