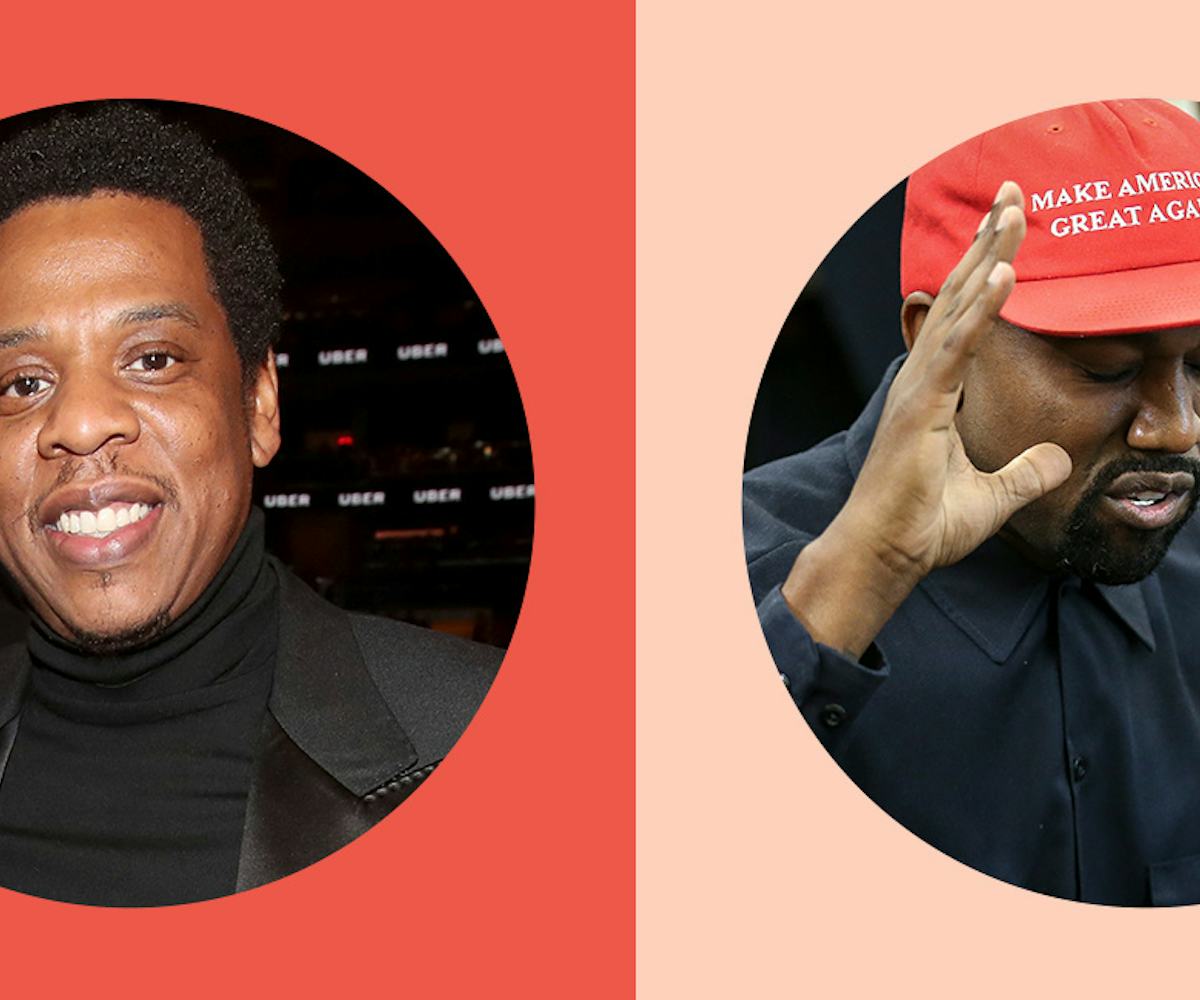 Photos by Christopher Polk and Oliver Contreras/Getty Images
Jay Z Ends Twitter Hiatus To Clear Up This Kanye West Drama
He doesn't want you pitting him up against Ye
Jay Z returned to Twitter after an entire year to clear up speculation regarding a certain line he made on Meek Mill's new single "What's Free."
On the third verse, he raps what fans presumed was a diss at Kanye West's recent MAGA hat posts: "No red hat, don't Michael and Prince me and Ye/ They separate you when you got Michael and Prince's DNA, uh."
Jay Z explained on Twitter, "The line clearly meant don't pit me against my brothers no matter what our differences are," but reinforced what that difference is: "(red hat)." Which we take to mean that, while Jay isn't in support of Kanye's pro-Trump BS, he's not coming after him either.
Looking for some actual beef on the track? Jay calls out Billboard's controversial change to streaming rules, rapping, "Inflating numbers like we 'posed to be happy about this/ We was praisin' Billboard, but we were young/ Now I look at Billboard like, "Is you dumb?" Now that's an actual callout!
Stream "What's Free," below.