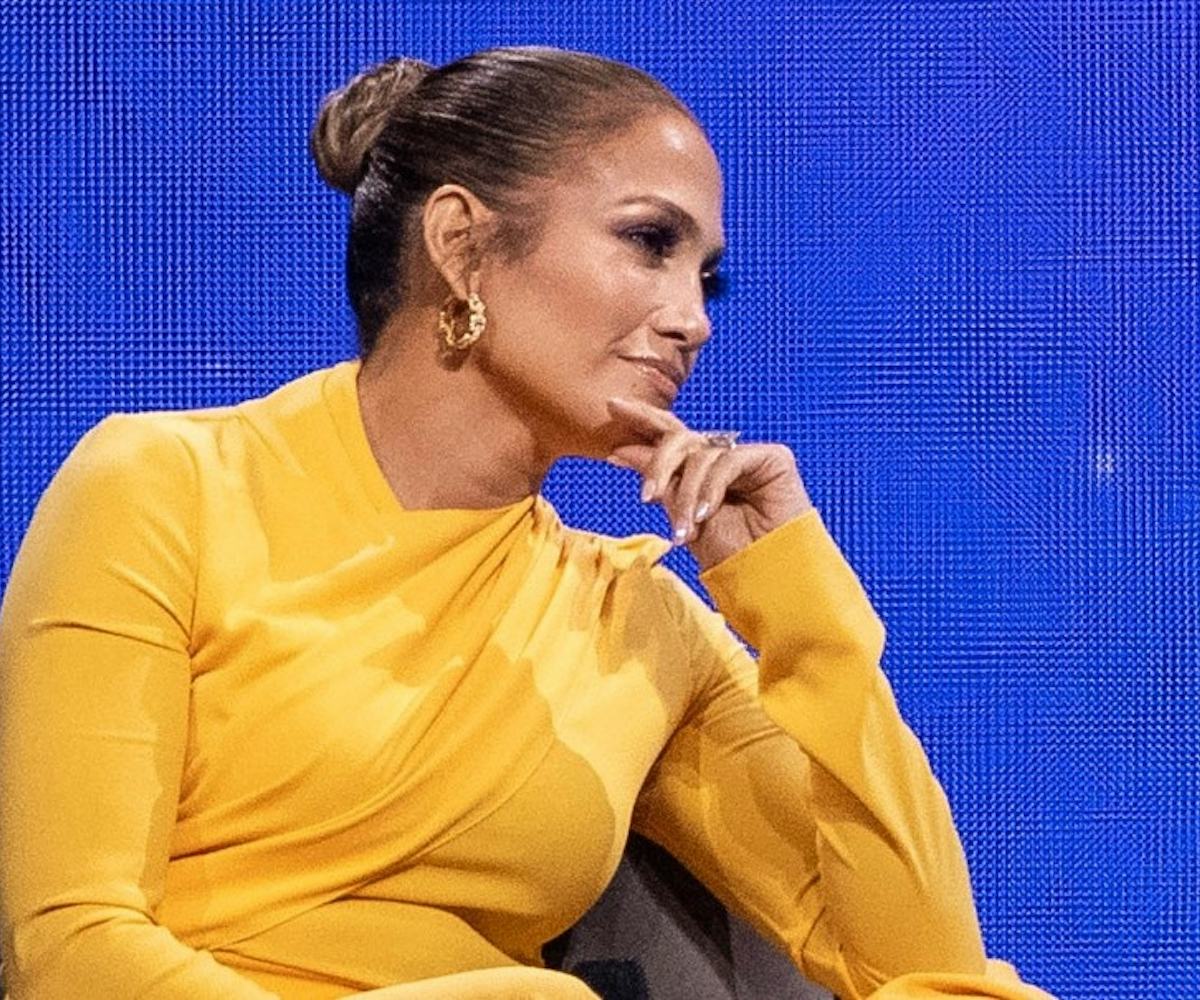 Photo by Emma McIntyre/Getty Images
Jennifer Lopez Finally Opened Up About Her Oscars Snub For 'Hustlers'
"I felt like I let everybody down a little bit"
Despite the heightened buzz around Jennifer Lopez's stunning performance in 'Hustlers' as Ramona, the prolific singer, dancer and actress was ultimately overlooked earlier this year at the 2020 Oscars. Nominations for Best Lead Actress went to those in Marriage Story, Harriet, and more. Now, according to a report from the Los Angeles Times, J. Lo has finally revealed her feelings about her Oscars snub in a recent interview with Oprah this past Saturday where she admitted that the rejection definitely stung a bit.
"I was a little sad because there was a lot of buildup to it," she told Oprah. "I got so many good notices — more than ever in my career — and there was a lot of, like, 'She's going to get nominated for an Oscar. It's going to happen. If she doesn't, you're crazy.' And I'm reading all the articles, and I'm like, 'Oh, my God. Could this happen?' And then it didn't, and I was like, 'Ouch.' It was a little bit of a letdown."
She continued that she mostly felt like she let down her team of over 20 years: "I think they had a lot of hopes on that. They wanted it, too. I felt like I let everybody down a little bit." Eventually she examined all of her other big accomplishments of the past year, which included co-headlining the Super Bowl with Shakira, being recognized at the Golden Globes, and selling out her tour.
"I had to reexamine, 'Why do you do this? What are you so sad about right now?'," she added. "And you realize that you want people's validation. You want people to say you did a good job. ... I don't need that. I'm actually here, and I'm OK, and I am enough. I don't need this award right here to tell me I'm enough."
In Hustlers, J. Lo's pole dancing skills were just as amazing as her acting as she played a strip club house mother and scammer. Actors and commentators like Tyler Perry publicly expressed their shock that she wasn't nominated for an Oscar for the role. Wendy Williams told Lopez directly that she "was robbed." Still, J. Lo was able to reprise her pole athletics during her Super Bowl performance. Relive it below.