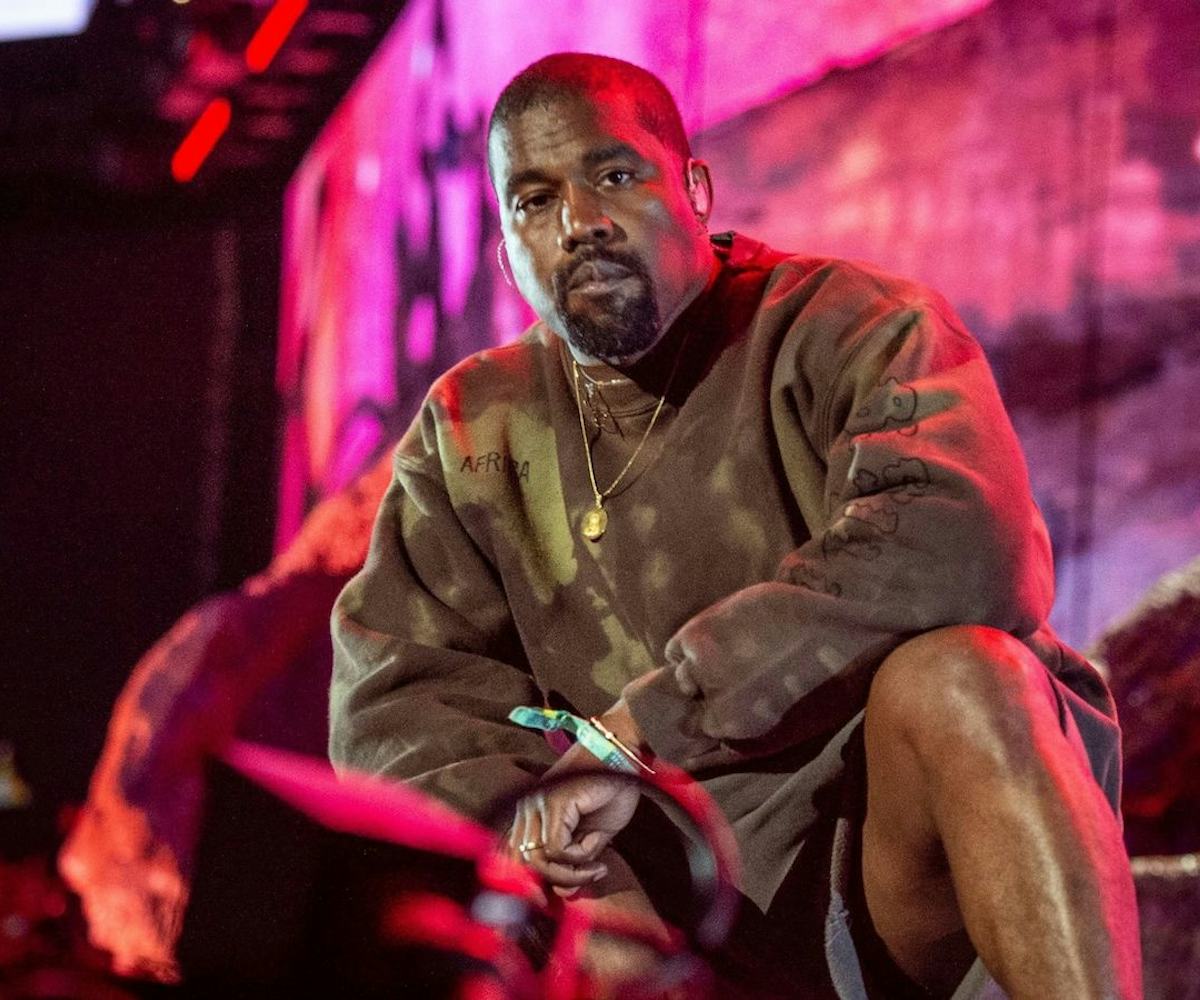 Photo by Amy Harris/Invision/AP/Shutterstock
27 Questions We Had During All 27 Minutes Of 'Jesus Is King'
Who had to tell Kanye West that the human body isn't 90 percent water?
Despite getting a late start on release day, Kanye West's JESUS IS KING has finally arrived, and it is truly... something. West, who recently swore off secular music, shared his first entirely religious record with the world after a series of delays on Friday afternoon, featuring 11 songs and a run time of just 27 minutes. While the music is still fresh in our ears, we have a few questions about what is going on here — 27 of them, one for each minute of JESUS IS KING, in the order that they came to us while listening to the album. Think of it as a minute-by-minute breakdown. Enjoy!
When will this get weird?
(45 seconds into "Selah") Could this be actually be good?
Why am I not hating this?
Is "Closed on Sundays" Chick-Fil-A sponcon?
Has Kanye ever actually been to Chick-Fil-A?
What does Kanye think of the Popeye's Spicy Chicken Sandwich?
Has Kanye ever succeeded in telling his wife and family to "hold the selfies?"
Is he really talking about Donald Trump again?
Which song will I hear 500 times per hour next week on TikTok?
Is Kanye West on TikTok?
Is this even Ty Dolla $ign?
Did Ty Dolla $ign fall into the organ and perform from inside of it?
How long will it take for the teens of TikTok to twerk to "Water"?
Did Kanye finally learn that the human body is not 90 percent water?
Who had to break it to him?
Can that same person explain the 13th Amendment to him, please?
"I bleached my hair for every time I could've died" ...Are Kanye and I the same person?
Did Kanye just say Dancing with the Stars?
Was Kanye ever asked to be on Dancing with the Stars?
How many times has he said Jesus? (Note: I broke down and counted —16 times on "Water" alone, 28 times overall.)
Why did Clipse reunite for this?
What did Kanye tell Clipse to get them to reunite for this?
When is Kenny G going to come in and fix this?
...Was that it?
How did 27 minutes take so long to make?
Is Kanye ready to talk about gluttony and greed? What about pride?
Would Kanye like to pay off my student loans to make right on the gluttony and greed thing?