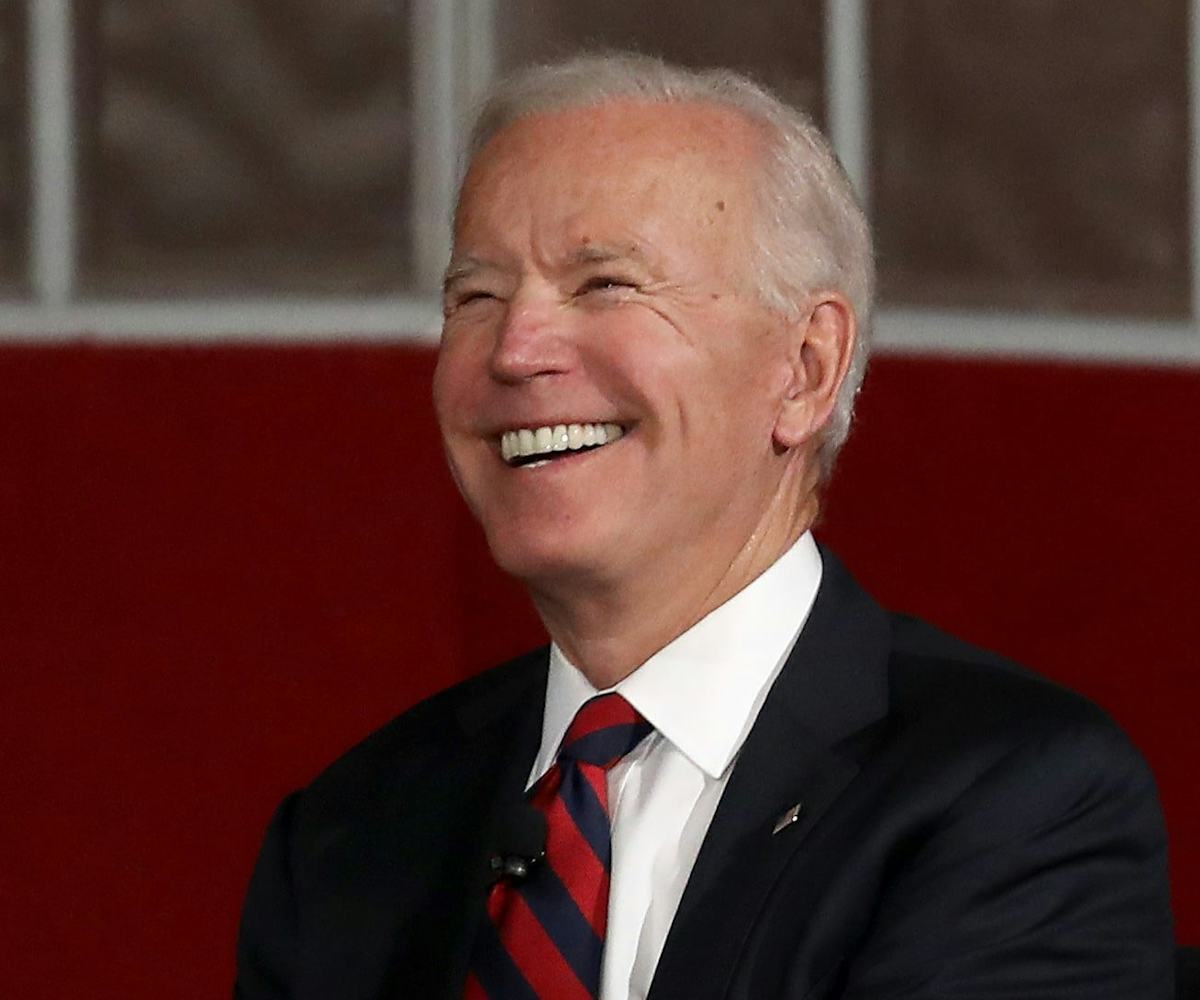 Photo by Win McNamee/Getty Images
Joe Biden Thinks Consent Is Funny
He obviously doesn't realize what's wrong with his actions
In the past week, Joe Biden has been accused of touching multiple women inappropriately without their consent. After apologizing for his actions, he seems to think that we're all collectively past it, and is now cracking jokes about touching people consensually. So, clearly, his apology didn't mean much at all.
During a speech at an International Brotherhood of Electrical Workers conference, Biden made jokes about consent not once, but twice, while up on stage, indicating that, apology or not, he doesn't actually understand what was wrong with his actions. One joke was made at the very beginning of his speech, when applause for his entrance hadn't yet died down, and he gave a welcome hug to the Brotherhood's president Lonnie Stephenson. "I just want you to know, I had permission to hug Lonnie," he said, before laughing at his own joke.
Another came later in his speech, after putting his arm around one of the children he had brought onstage. "He gave me permission to touch him," he said, which made the audience laugh and cheer.
Right after his speech, he told reporters that he did not mean to make light of the importance of consent, even though that's effectively what his jokes had done. "I hope it wasn't taken that way," he said, "but I literally think it is incumbent upon me, and I think everybody else, to make sure that if you embrace someone, if you touch someone, it's with their consent, regardless of your intention, even if you're trying to bring solace or welcome. It's my responsibility to do that.
The woman who first accused Biden of inappropriate touching, Lucy Flores, reacted to the jokes on Twitter, pointing out his hypocrisy. "To make light of something as serious as consent degrades the entire conversation women everywhere are courageously trying to have," she wrote.
It's also worth pointing out that he made both of these jokes after touching a boy and a man. I'm skeptical as to whether or not he would have made the same joke had either of the people he hugged been women or girls. That would have probably been too on the nose.